Knitting. Family. Dogs. My favorite things! Now being shared with a lovely little writer, Sophie.
One of my favorite moments is first thing in the morning, hot cup of joe in hand, my three dogs curled up by my side or in front of the fire, and of course, a basket of yarn and needles.  And its those three little pooches that make it the best.  Delighted to be with me, regardless of my mood or the way I look.  Yup, I'm a dog lover through and through.  Six months ago, a fourth bundle of fur joined the extended family.  Ollivander, or 'Ollie' as he's more commonly called, is a bruiser of a Labradoodle.  A black and white parti, he joined the gaggle of three granddaughters last June.  And I get to puppy sit on occasion.  Hooray!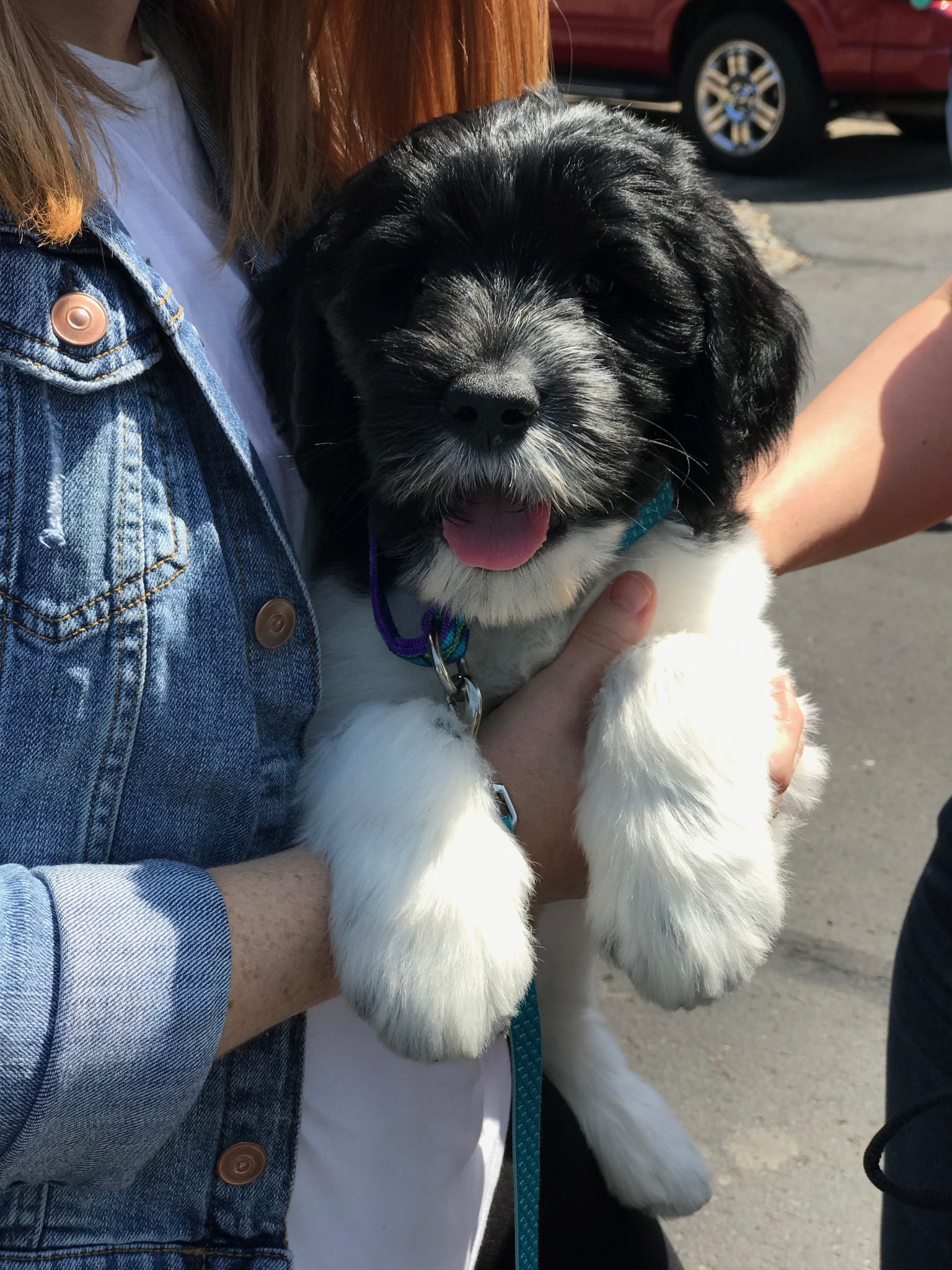 So how does the new little blogger fit into this story?  Well, the oldest of the three grands, Sophie, entered 1st grade this September.  One of her ongoing tasks is to keep a journal.  And wouldn't you know it, some of her initial entries were about Lily, Petunia, Tatonka, and her own pup, Ollie.  Her entries include delightful drawings - she is not only a talented writer, but a very good artist (and did I mention she knits?).  So with great pride, I present my first guest blog post - Sophie on her dogs.