To my delight, another Handmade Sock Society has begun. Six sure to be wonderful new sock designs from Curious Handmade. Tiny needles in hand, I'm eagerly off to the sock knitting races.
A new year - hopefully a better one than 2020.  That means new knitting adventures.  Yay!  One of my favorites just started it's fourth edition.  Helen Stewart (Curious Handmade) has released Season 4 of The Handmade Sock Society - a mystery pattern subscription club for those of us who adore knitting socks, awaiting secrets to be revealed, and making wonderful things with other sock loving knitters. Six spectacular mystery sock knitting patterns released over six months.  A delightful adventure in creativity and community.  Each of Helen's prior Handmade Sock Society seasons have had a theme - the rich earth between our feet, seaside retreats, the atmosphere.  And Season 4 is no exception.  This year I'll be treated with socks celebrating life lived close to the landscape, and the serenity of escaping to the countryside.  Heck, she had me with the cover photo of chickens running through grass.  Every year, her themes are so introspective and calming, it forces me to slow down, take note of life, and reflect on the real reason I get so much joy out of knitting.
And the socks are pretty cool too.  All of her patterns that I've knit are incredibly well written.  Helen has a unique style, writing out each round or row rather than telling you to repeat x number of times.  When I opened my first Handmade Sock Society pattern, it was a bit intimidating.  "What - a 26 page sock pattern?!"  After a closer look, though, I came to appreciated her style.  Each size is written out line by line, with periodic notations telling you what percentage of the sock you've completed.  And she tells you which pages pertain to which size, so you don't have to print everything.  So for example, a medium sized sock is only 8 pages.  And the patterns repeat in such a way as to make knitting easy to memorize, rhythmic and incredibly relaxing.
The first design dropped early this week - Curling Mist Socks.  Inspired by early morning walks through Australian forests (Helen lives down under), these beauties feature tiny cables that begin right at the top cuff edge and continue all over the leg and onto the top of the foot.  The sample is knit with green (duh, inspired by a forest), but I'm not really a green kinda girl.  Maybe pink with specks of green in it?  Time to go on a stash dive adventure.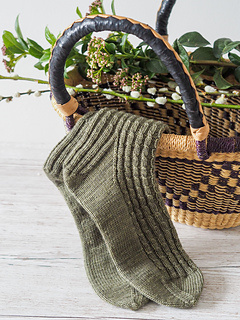 The Curious Sock Society is a collection, so you have to sign up for the whole year's worth of socks, six in total.  But it's quite a good deal, really.  6 beautiful sock patterns for just a little more than $20.  Totally worth it.  Inspirational, transformational, tranquil, soothing, inspiring, . . . and some awesome sock designs.  Join me, won't you?
Curling Mist Update (March 3rd).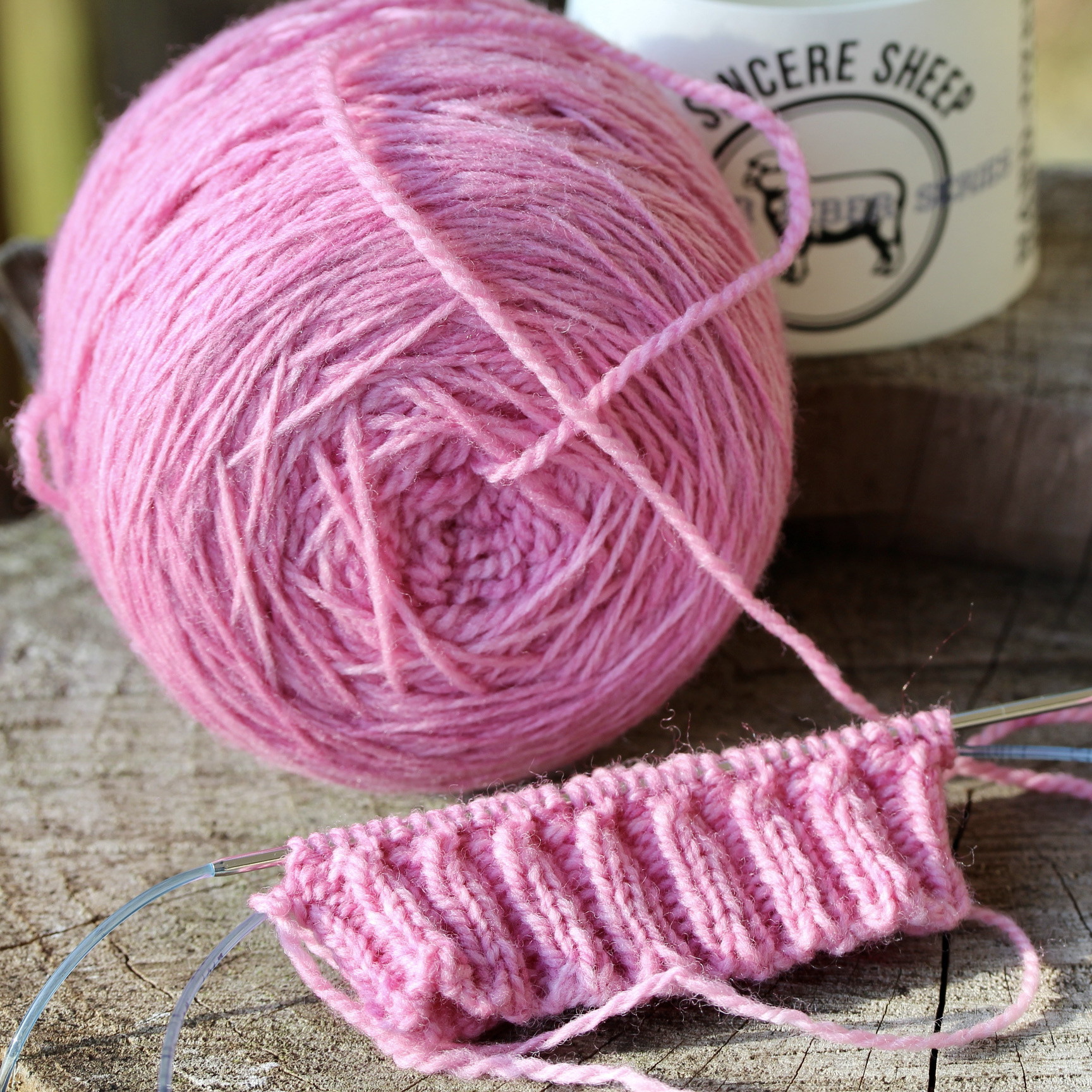 In the midst of all the planning and preparations for the 2021 yarn crawl, I did carve out time to cast on my first Sock Society sock.  I had a skein of yarn I bought last summer that I've been yearning to give a spin.  A new yarn to me, but from a favorite Indy dyer - Sincere Sheep.  I came across it in the Northern California edition of By Hand.  The base is Eureka Fingering - 100% Rambouillet Wool.  Sourced from Surprise Valley, California.  Don't you just love that name?  Sounds like a must visit kinda place.  500 yards of 2-ply yarn, Eureka Fingering is delightfully springy and soft, and just enough rustic for me. The cables pop beautifully.  And of course, pink - one of my favorite of Brooke's colors, 'Be Mine.'  I made a heart in the snow with it on Valentine's Day; so much better than a card or chocolate.  Perhaps For Yarn's Sake's sock corner will have a new addition this spring?!