In these crazy days of virtual gatherings, Zoom, Facetime, and socially distancing, I've found a safe way to surround myself with living, breathing knitting consorts. And a new little sidekick just joined the flock. The more the merrier!
OK, so my current knitting companions don't have opposing thumbs, and can't hold a knitting needle (or crochet hook for that matter) very well.  But hey, my little furry friends are excellent company while I knit.  They love me, which is always nice.  No politics or other testy, uncomfortable topics of conversation.  They don't interrupt me much while I'm counting stitches.  And the times are few and far between when I've had to say "just let me finish this row" in response to a request to do something besides knit (usually an urgent demand to go potty).  Yup, my three wonderful dogs are the very best friends to have during a pandemic.   The Evans sisters (names inspired by Harry Potter) Petunia - a saucy little Westie, and Lily - a cuddly Labradoodle, and the elder gentleman Tatonka - a little Cairn terrier with a big 'ole personality, even in his golden years.  Occasionally, we're joined by Ollivander (another Potter name - sensing a theme?), my older daughter's black and white parti Doodle.  A spectacular COVID-19 stay safe, stay home knitting circle.  Enter Samantha.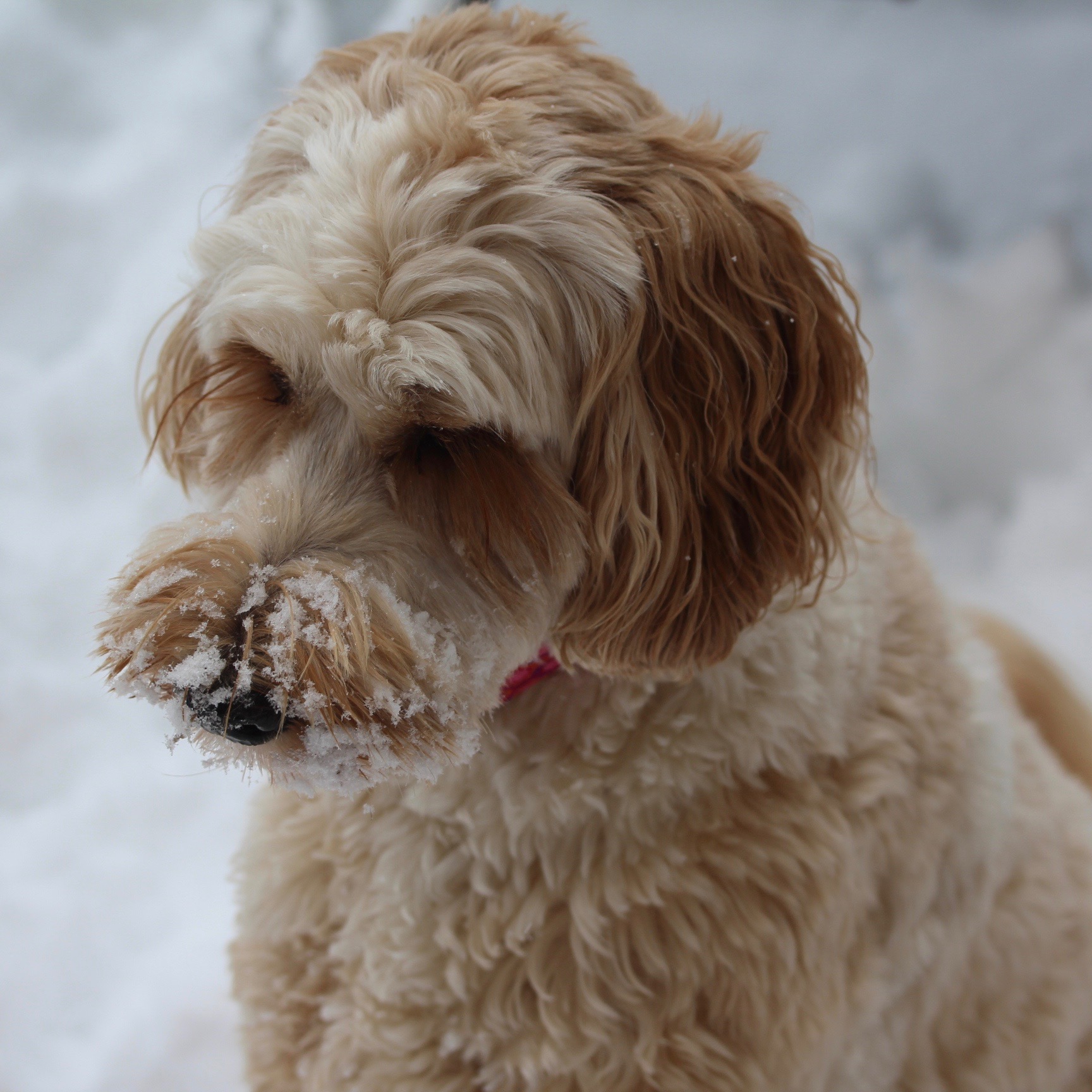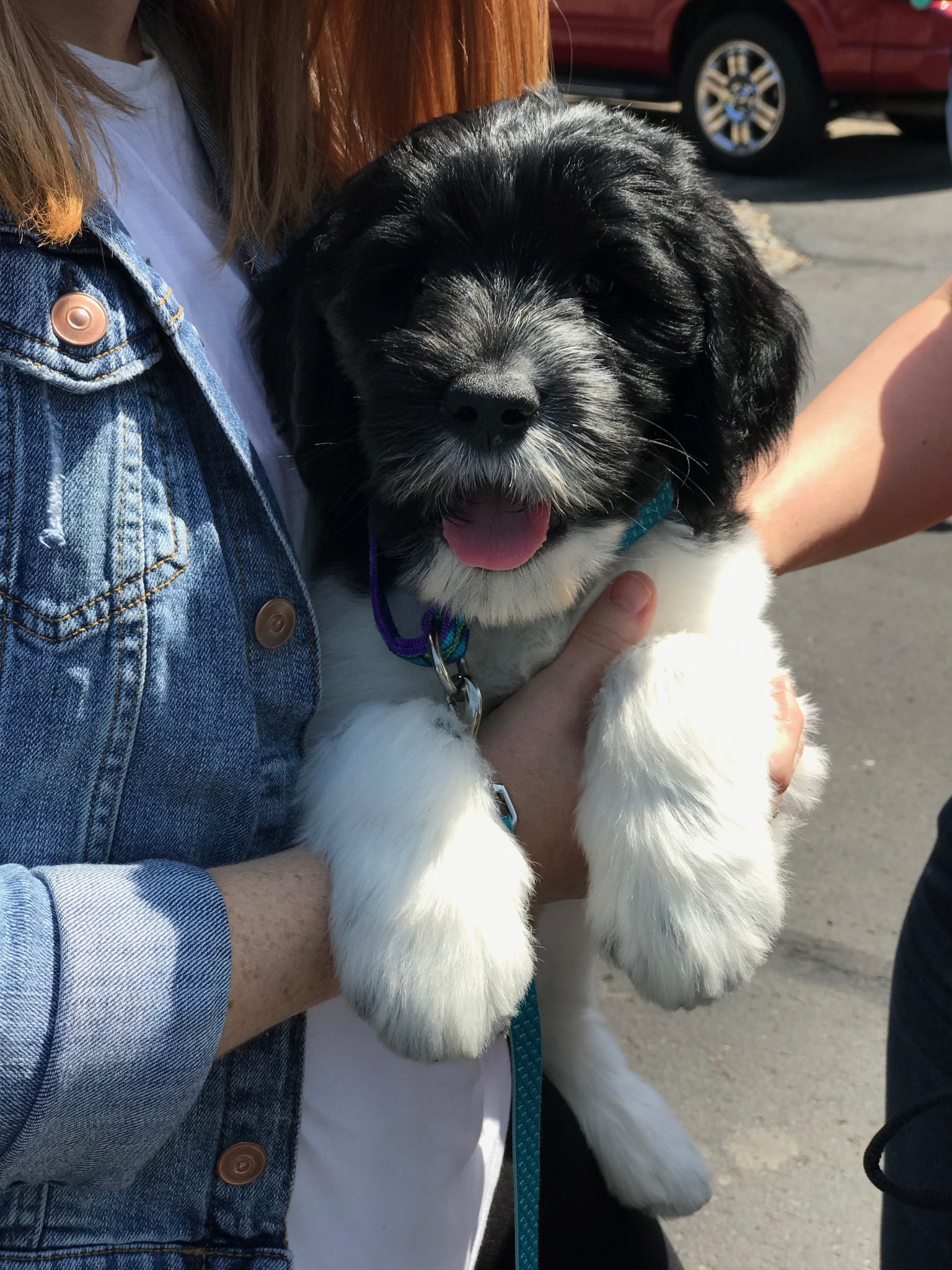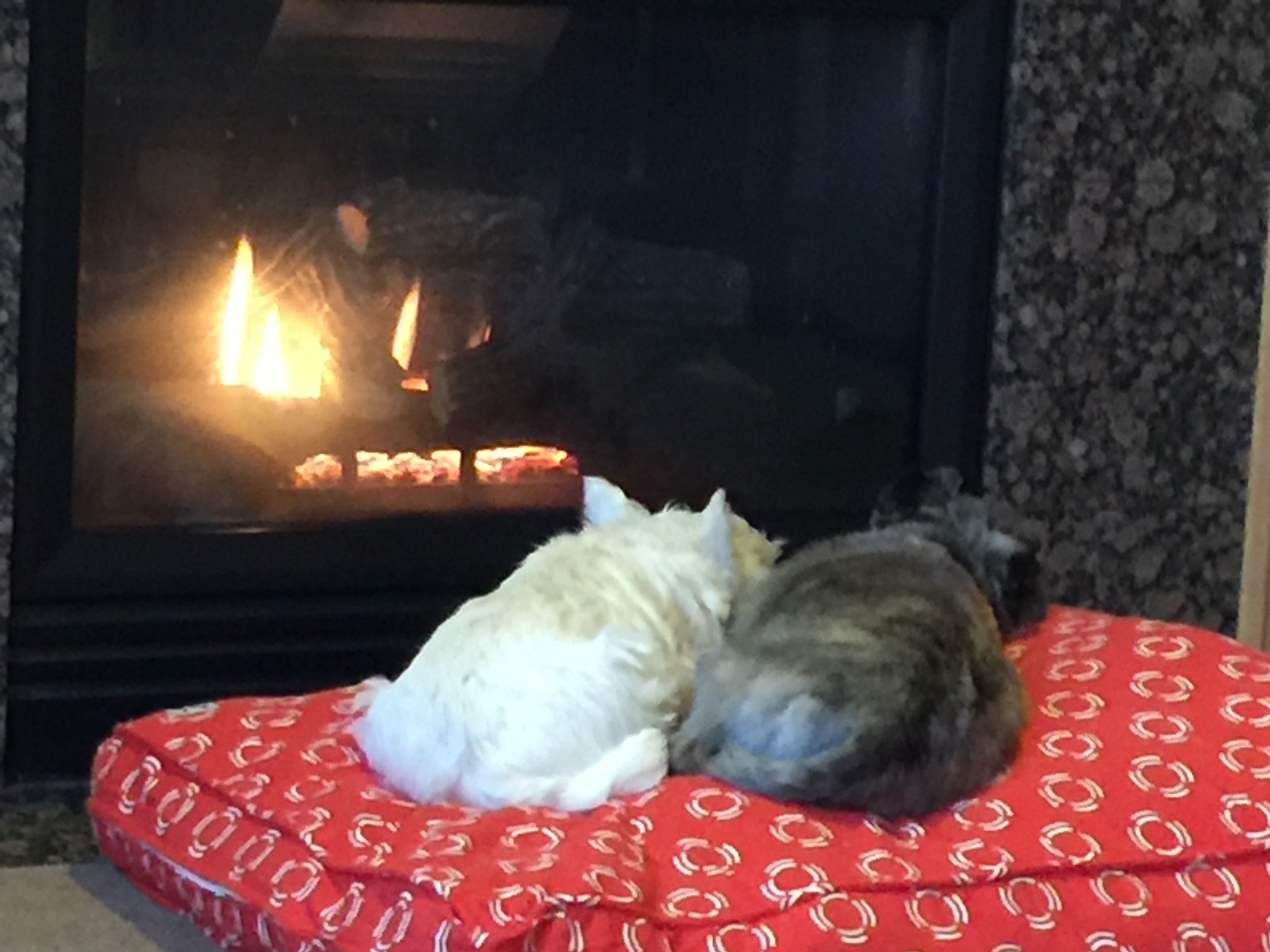 The baby of our human family, 25-year-old Julia recently added a family member to her life.  Samantha (Sammie for short) is a spunky, adorable 3-month-old Labradoodle who entered the family fold 4 weeks ago.  A real cutie!  And actually, a delightful addition to our canine knitting circle; as the grandma at home, I get to puppy-sit several times each week while Julia works.  OK, Sammie does love loose ends and threads, so I have to keep a close eye on those, weaving them in and not allowing any dangles to catch her eye.  And the occasional rolling ball of yarn is too much to resist for a puppy.  But oh lordie, how wonderful it feels for that little ball of puppy fur to curl up at your feet on a chilly morning.  A puppy kiss every once in a while?  Heaven!  And just like grandkidos, grandpuppies go home at the end of the day.  Sammie, glad to have you join us.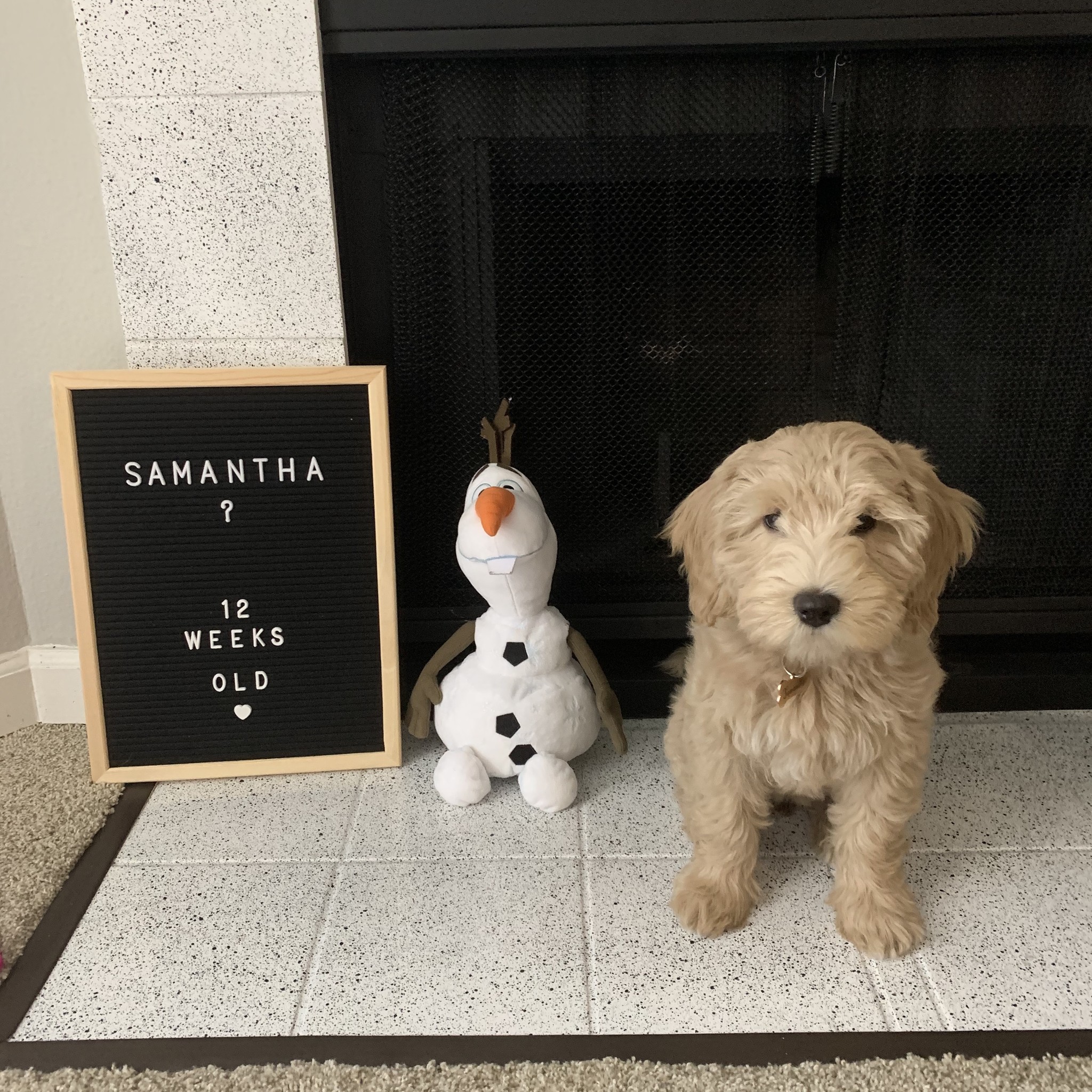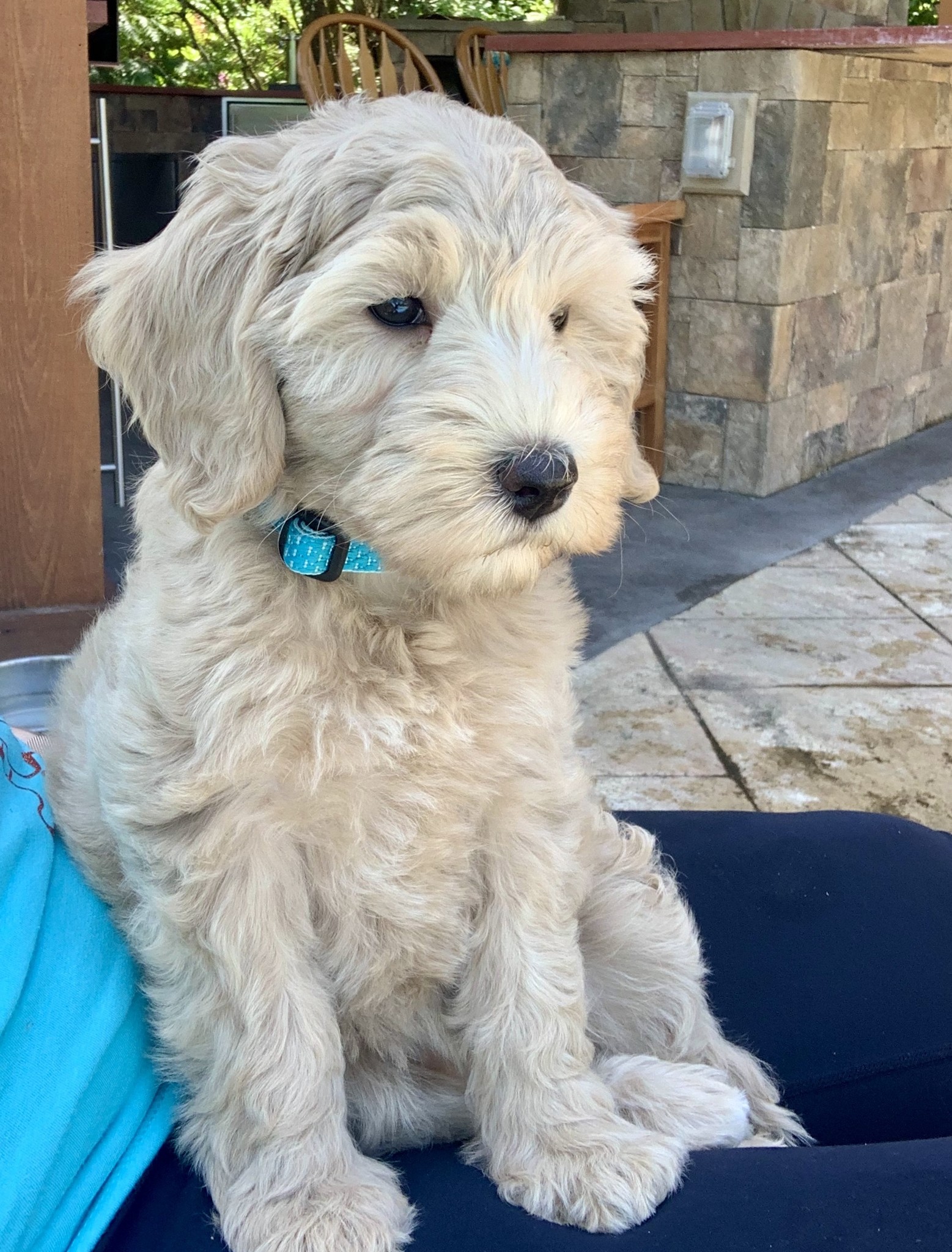 This past week, the foursome watched me as I worked through Clue one of Curious Handmade's  Stillness Mystery Shawl.  So far, a really fun knit.  In these dark times, I chose to brighten up my making life a smidge.  My three color choices include hot pink, a bright yellow with pops of neon orange, and a beautiful turquoise blue that reminds me of tropical ocean waters.  In this Stillness adventure of slowing down, taking time, observing, studying the world in detail, learning, and going deep, I choose to lose myself in making through color.  Lots and lots of gorgeous color!