Ah, the holidays. And those fun advent calendars to mark the days 'til Santa. Gone are the days of a glittery picture or piece of chocolate. This girl wants daily fiber goodies. Knitting. Yarn. Bring on the yuletime cheer!
Can you believe it?  The holidays are upon us.  Again!  Which means starting to tick off the days on the calendar.  One of my favorite things to do as a little girl.  Little windows opening to reveal a glitter embellished angel or elf.  Or better yet, a yummy piece of candy.  Who says grown-ups can't enjoy the same fun.  But with adult prizes.  Like yarn.  Yay!  Each year, these fun little fiberlicious countdowns have become more and more prevalent.  Here's a few of my favorites for 2021.  And yes, as with all my knitting endeavors, I will be doing more than one.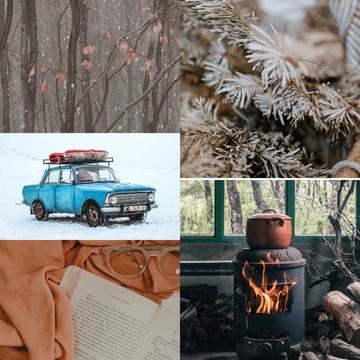 12 Days of Madelinetosh.  This awesome triangular box has 12 little compartments, each containing a MadTosh treat.  And yarn enough to create a new, exclusive knit or crochet accessory.  On the 1st day of Christmas, my true love gave to me . . . nope, not a partridge in a pear tree, but a mini skein of lovely, colorful yarn.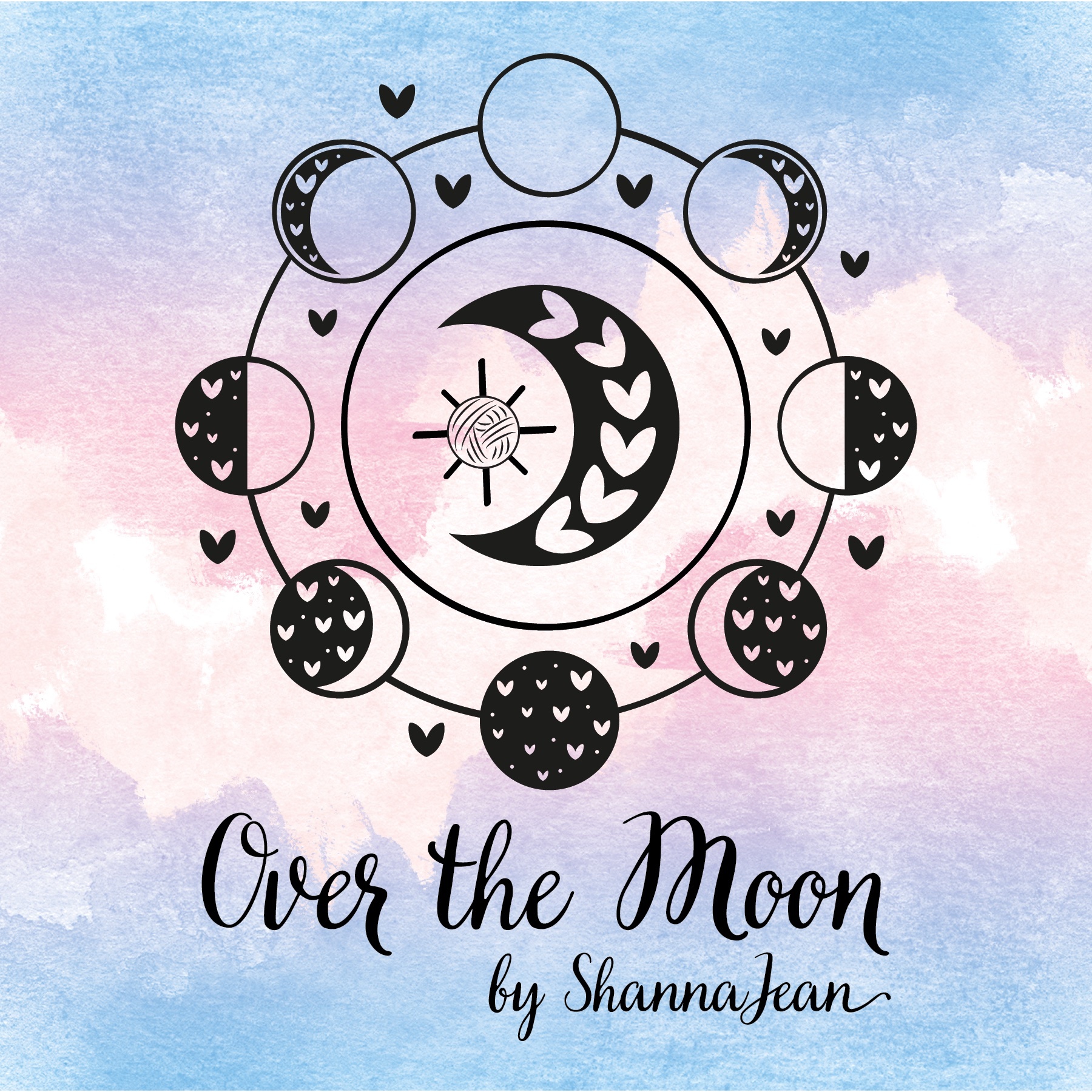 Over the Moon.  Another fun adventure from Knitted Wit.  31 lovely cards, each with a message of gratitude and inspiration.  31 days of fiber-themed treats, including a full skein and 8 mini skeins of yarn, as well as other crafty treats and can't live without tools.  Reflecting each day on how, what, and why you're grateful, and hopefully greeting the new year feeling more connected and calm. And you'll have a gorgeous new cowl to wear or gift!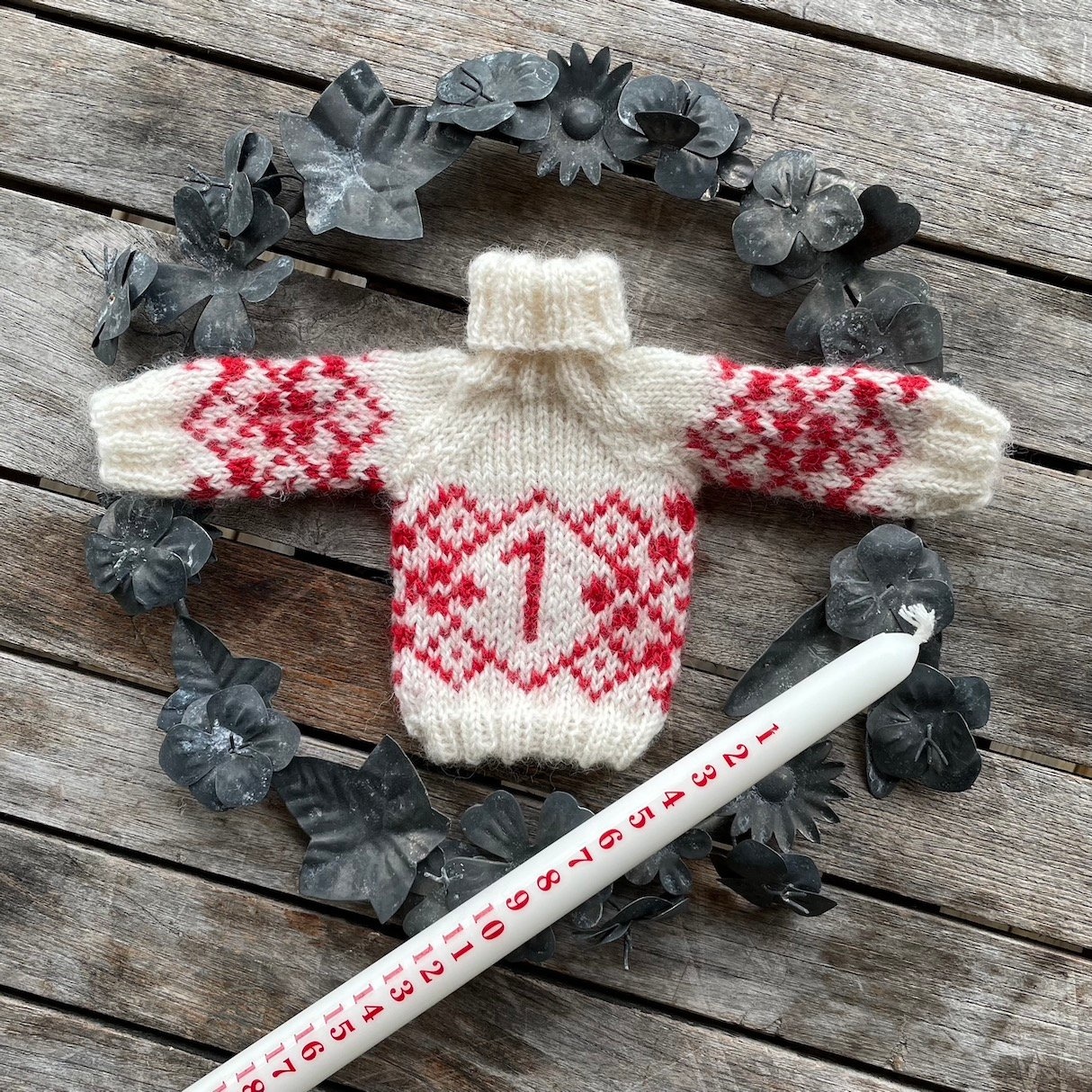 Arne & Carlos' Advent Calendar.  These two popular Norwegian knitters have done it again.  They just released their 2021 advent calendar.  24 tiny Nordic 'jumpers' (sweaters), each unique, and each using Rowan's newest yarn, Norwegian wool.  We just got it in - check it out here. Use them as decorations as you countdown to Christmas, or put small gifts inside for an extra fun advent adventure.  A fun project to make ahead or as you await the pitter patter of tiny hoofs on your roof on Christmas Eve!  I've already got one on DPNs.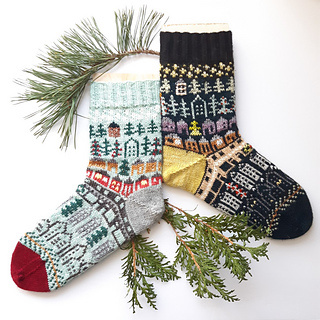 Advent Socks.  Of course!  How could I pass up socks.  I'm keeping an eagle eye on Ravelry for a 2021 pattern.  But if none appears, I'll finish the pair I made last year.  Natalie Sheldon's 2020 version celebrates our home and communities.  Each section includes all kinds of living situations, from a cottage in the woods to high-rise apartments and condos and everything in between.  I made mine last year with a light background, representing daylight.  This time I'll knit a nocturnal version.  Fraternal rather than identical twins.  And with all the socks I've knit over the years, I have remnants galore!  Hoping to have a pair of socks to wear on Christmas morning.
I'm sure another advent will come along and tempt me.  But until then, this is my holiday journey.  What will your countdown be?