Knit. Tink. Frog. Knit. Tink. Frog . . . Designing's a time suck!
Jay and I recently embarked on one of our favorite adventures – a road trip to Napa Valley.  And this one was extra special, as we invited our two daughters along.  Their first trip to California wine country.  We had them fly in to Santa Rosa one morning, then out the next evening.  Beautiful weather in a gorgeous place.  We took them to some of our favorite places – here's just a few of the highlights.  A tour of historic Schramsberg Cellars (one of the original and oldest wineries in Napa, specializing in sparkling wine), followed by a reserve sparking tasting.  Yummy!!!  Lunch at two of my favorite spots; Market in St. Helena and Bouchon in Yountville.  Fabulous Cabernets, one in a historic brick house, the others inside a mountainside cave turned tasting room.  All topped off at the newest Russian river Brewing Taproom for a Pliney the Elder; an only available in California, much sought after and delicious double IPA (Jay's fave).  Two fantastic days with two of my favorite people.  Ahhh, the memories made!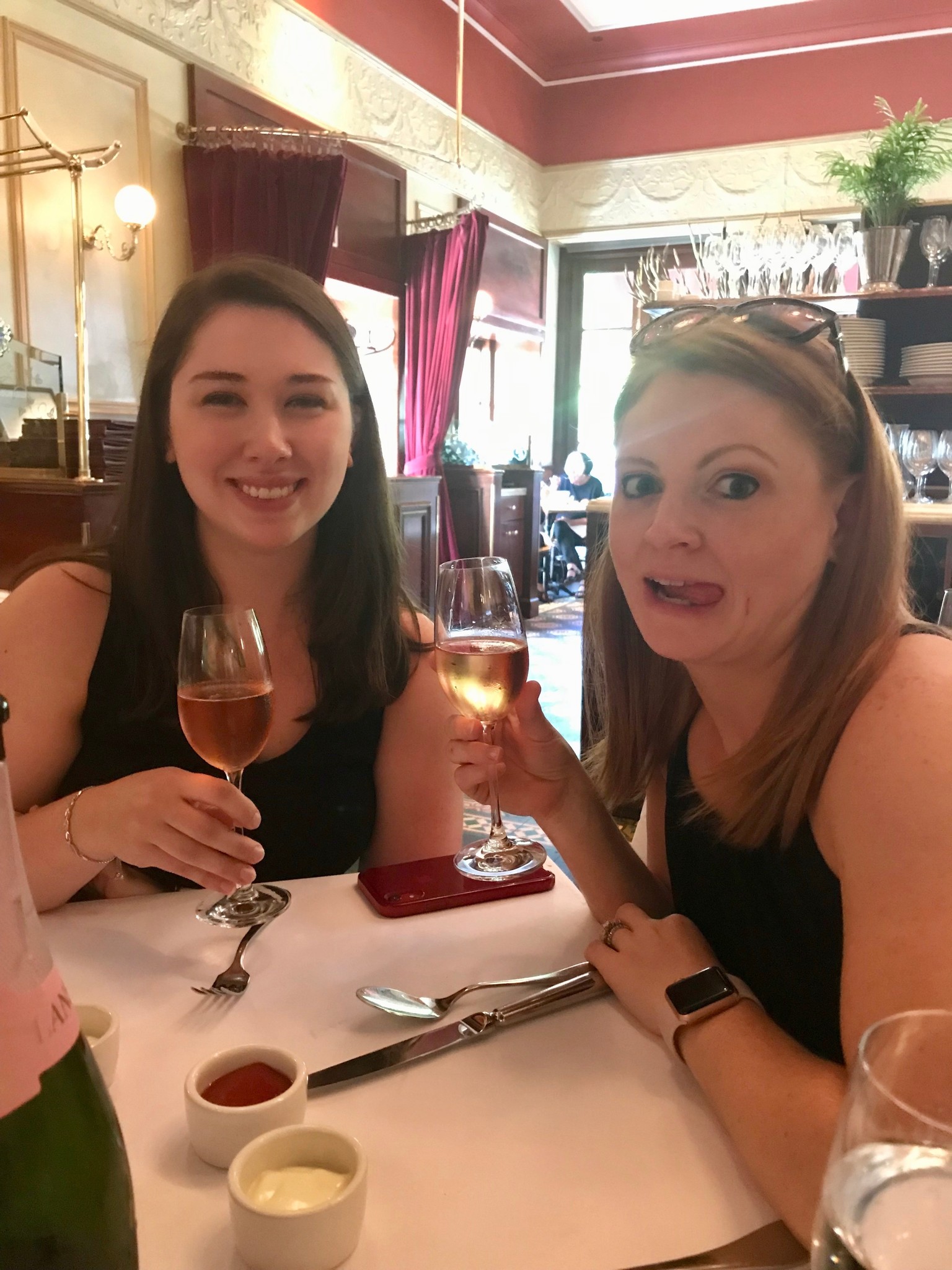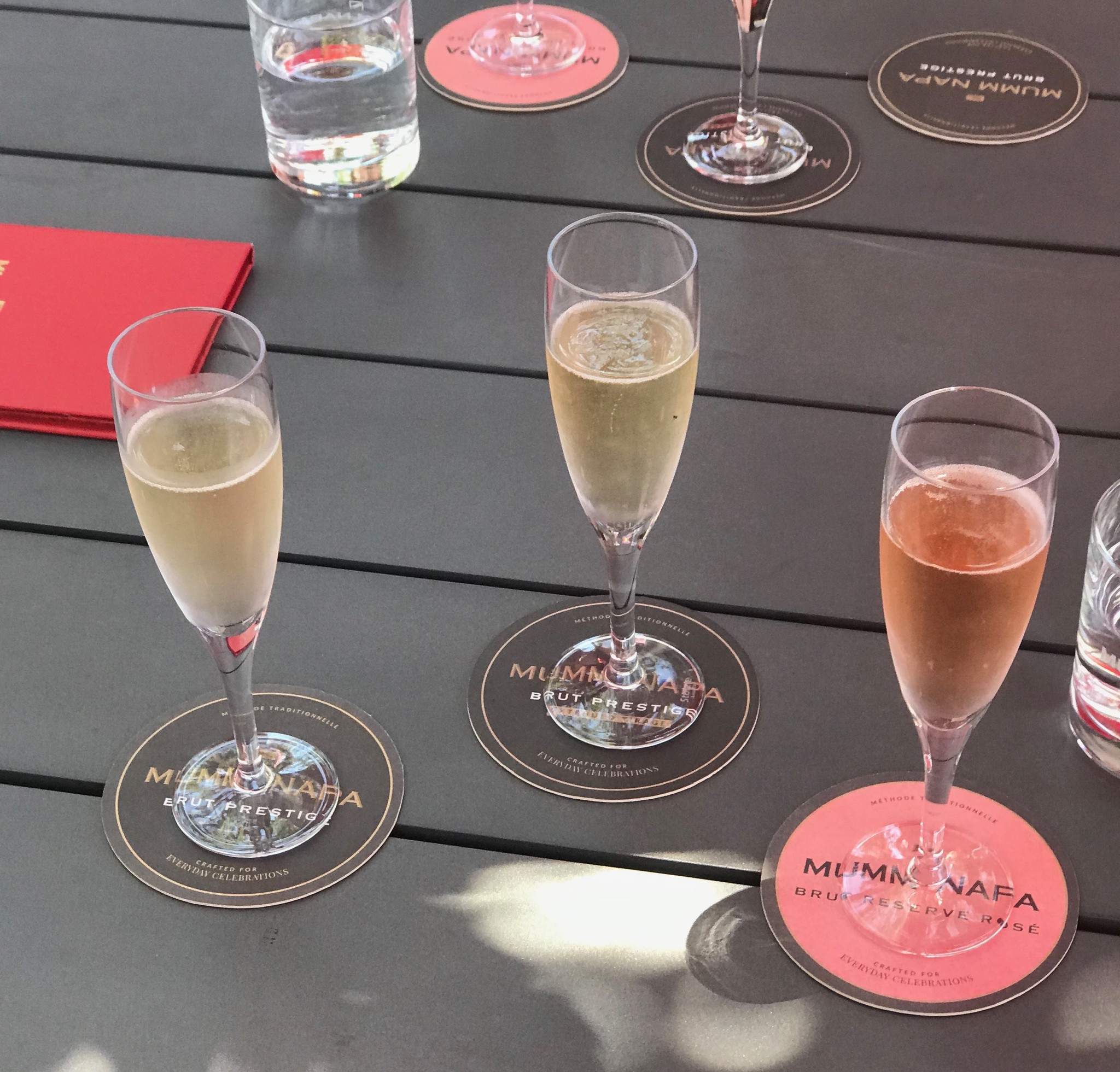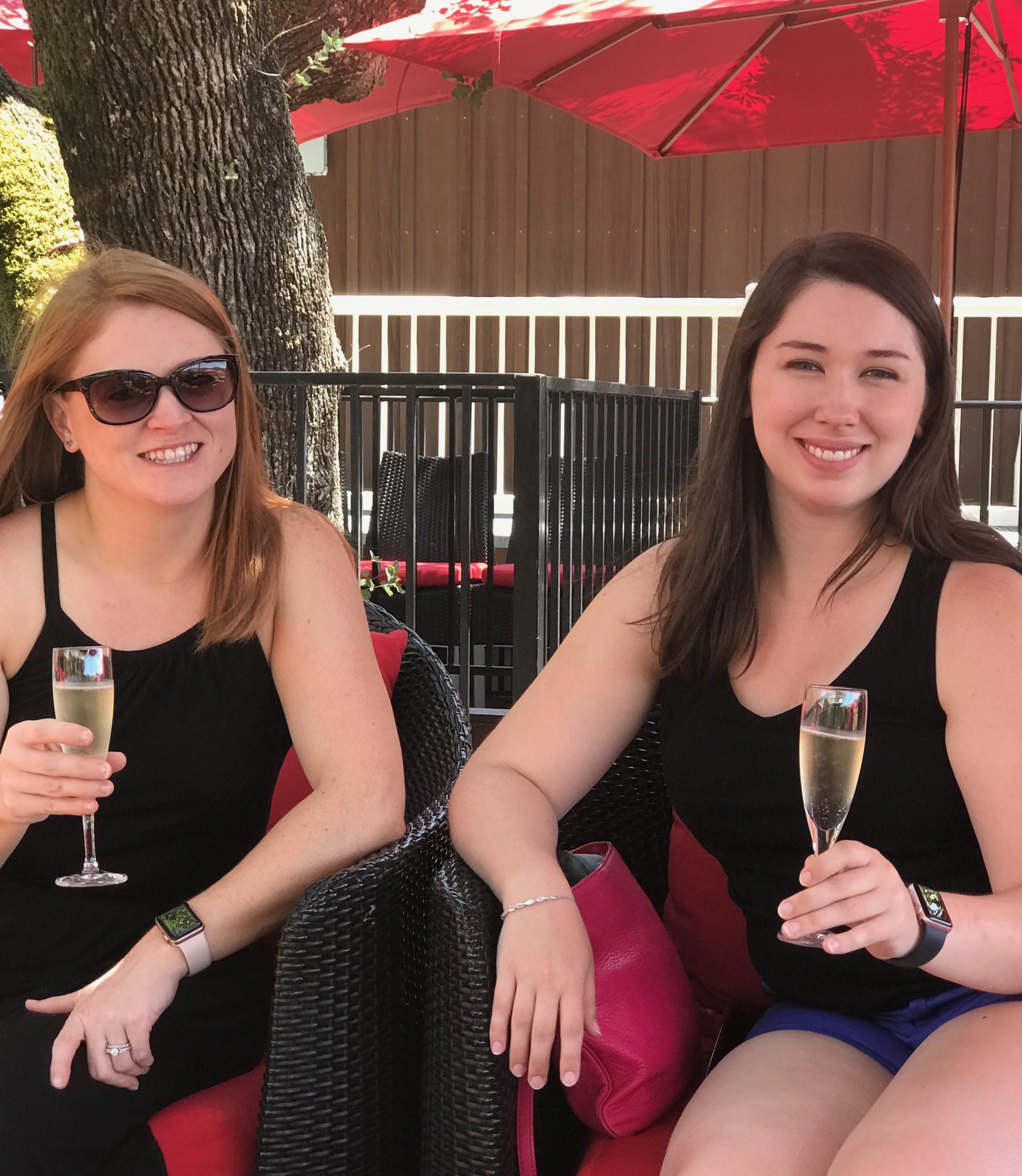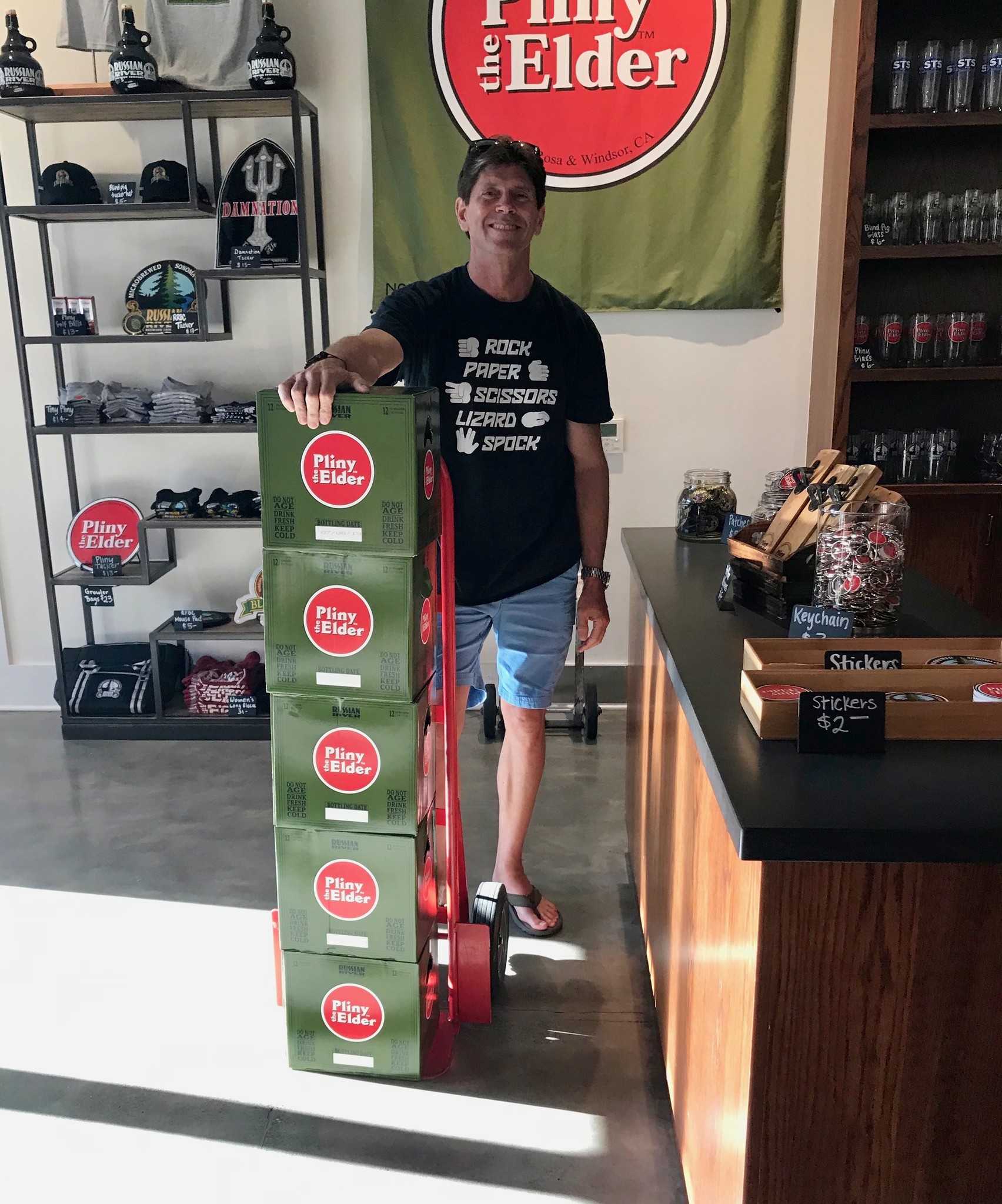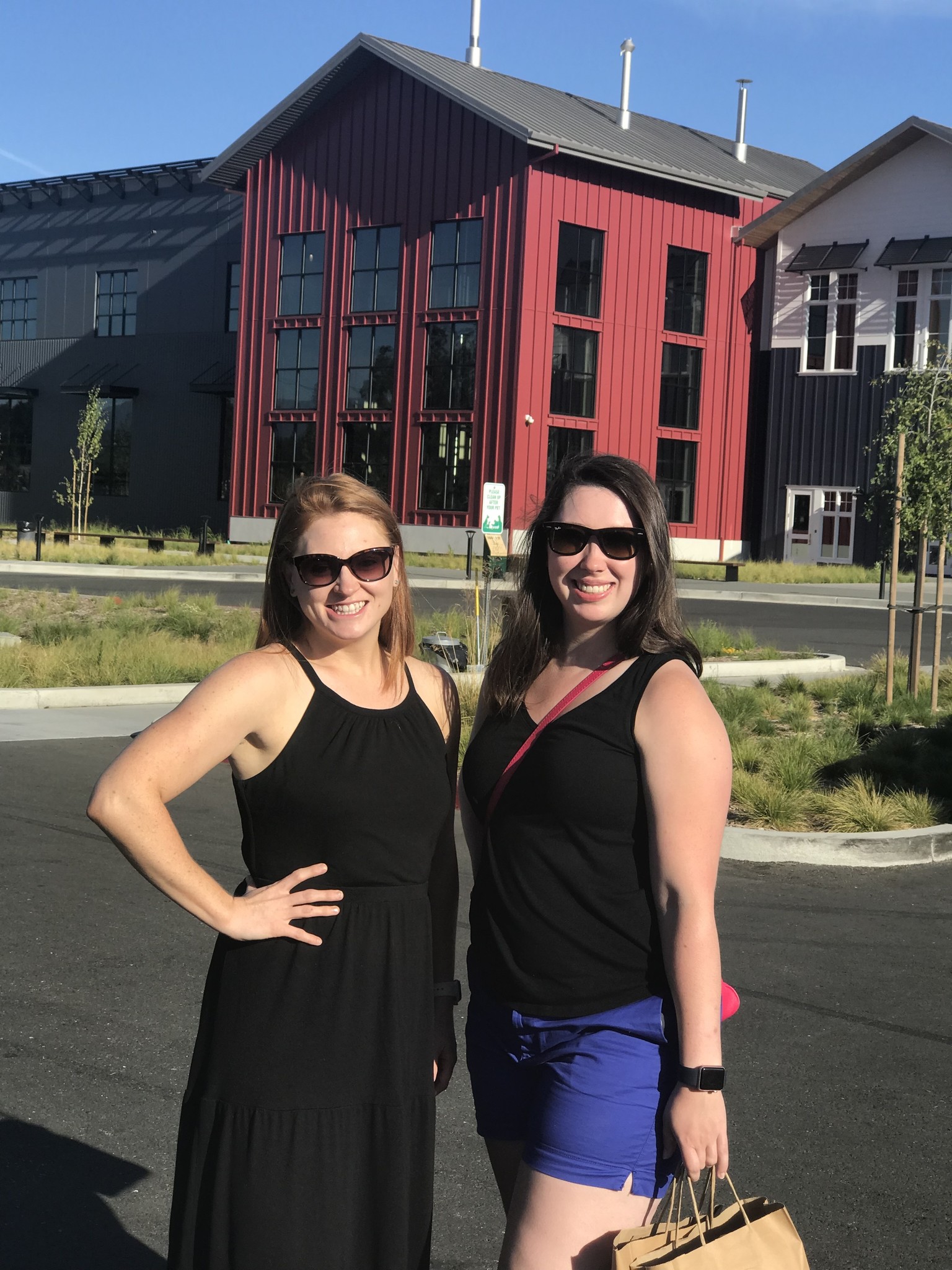 So how did knitting fit in?  Well let me tell you.  A 10-hour drive down, and a 10-hour drive back.  A good audio book, sitting next to my absolutely favorite person / chauffeur, and I'm in knitting heaven.  The perfect opportunity to get some real progress made on my RCYC design, right?  Well, kind of.  Without revealing what it is (still a secret), I can share that there was a lot of design experimentation involved.  Meaning I knit a substantial amount, only to look at it and decide 'no, that doesn't look right.' Frog.  Back on the needles.  Knit.  And again, 'Nope.'  All in all, the creation has been knit and ripped out half a dozen times.  I am making progress, though.  What's that saying, "Slow and steady wins the race."  Oh, the whoas of a designer.  So I plow ahead, hopefully bringing you a delightful new piece of knitwear next March.