A warm, sunny May evening. Roaring fire pit at my feet. Huge red rock formation looming overhead. Glass of Cab within reach. And of course, a lap full of beautiful yarn. A new knitting heaven experience!
In celebration of our 35th year being married, Jay and I (and my knitting bag) spent the last week discovering the Centennial State, Colorado. First stop, Denver and Coors Stadium. We spent our anniversary watching the Mariners beat the Rockies. A rare event (its hard to be a Mariners fan). Had the obligatory Coors Banquet beer and popcorn. We even made it on the Root Sports broadcast of the game after tweeting #whereIroot. A lovely city, with extremely friendly folks, even if they are Rockies fans.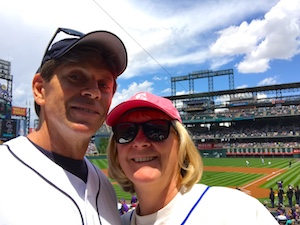 Next, we rented a car and headed for Boulder, home of one of Jay's favorite breweries - Avery. As we walked in, we passed a smoker spiulling over with pulled park and smoked sausages. Yummy!!! And a wall of beer choices. I'm a wuss, opting for a light lager every time. But not Jay. Oh no, the higher the IBUs (Int'l Bitter Units), the happier he is. Needless to say, it was a delicious, enjoyable, highly memorable lunch.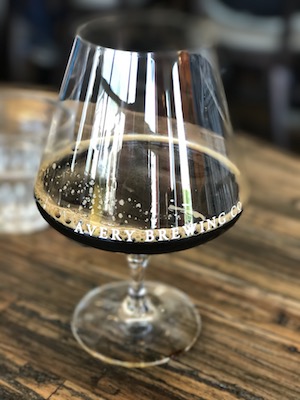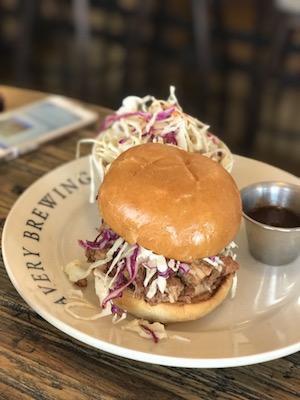 After a breathtaking, scenic drive over the Rockie Mountains, we arrived at our Gateway Canyon Casita, and my new favorite place to knit. Surrounded by giant rock formations, we enjoyed 3 days of hiking, relaxing, eating way too much, and each other's good company. A perfect place to escape life and just kick back!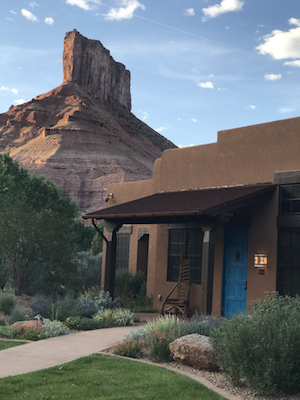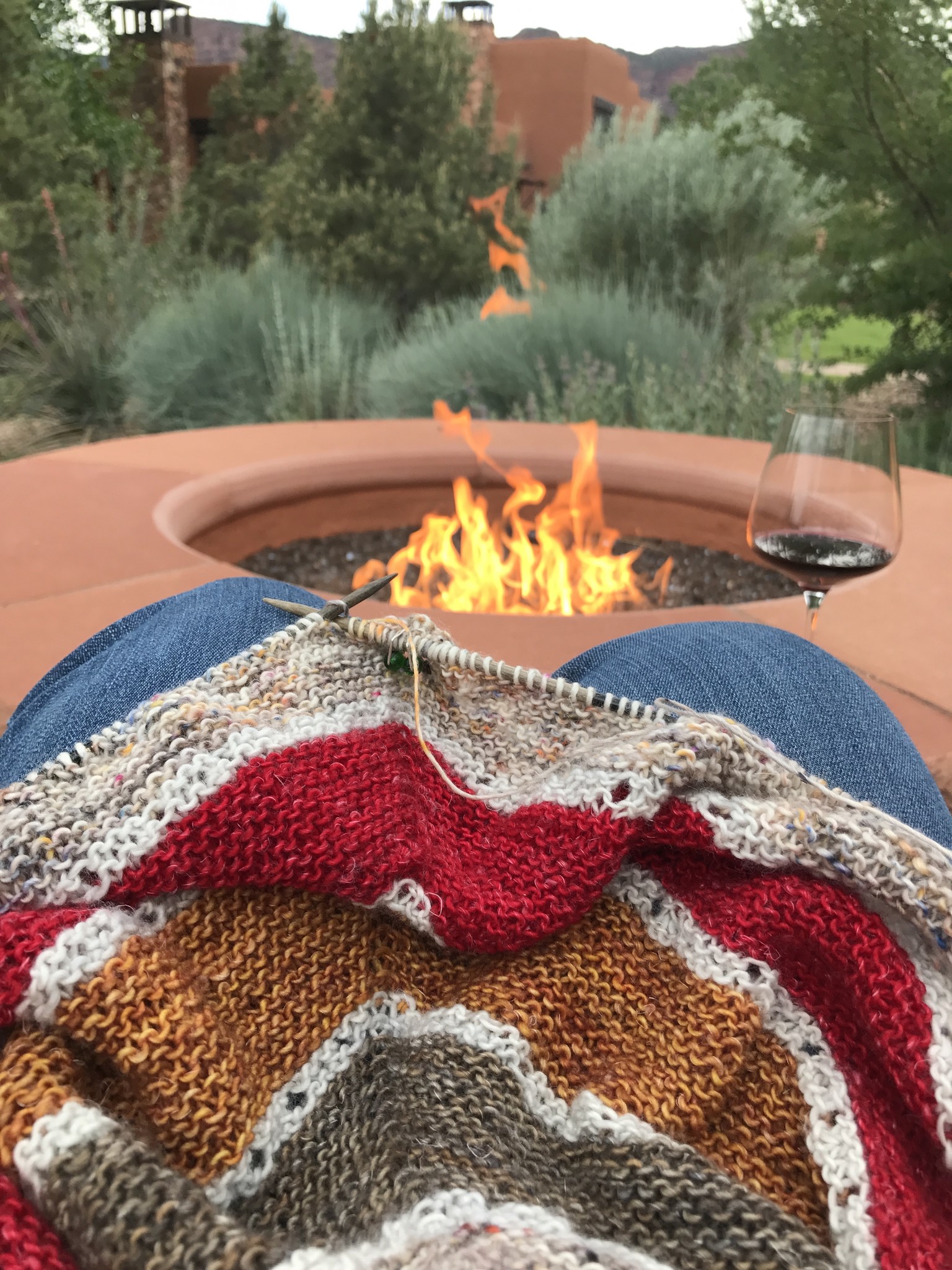 Our last day was spent exploring Arches National Park. Words, nor pictures do it justice. It was just jaw dropping to stand amidst the towering ancient red rock formations, imagining that water and dinosaurs once occupied this space. To think that nature, not human hands created these masterpieces. Simply awe inspiring! A bucket list place for every American, for sure.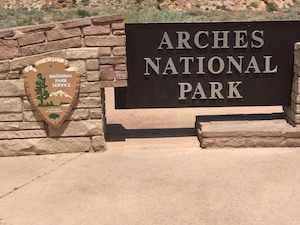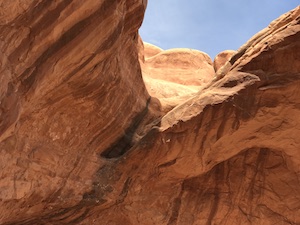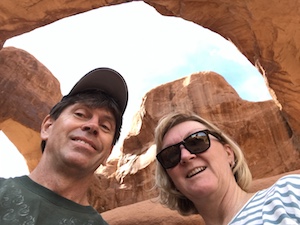 On our last day, we drove to Salt Lake City and flew home. Discovered the stretch of 110 mile highway with no gas stations. Coasted into the 1st truck stop on fumes. Yikes! Needless to say, with all the beautiful scenery, I didn't get as much knitting done as anticipated. I'm now one week behind on my Joji Mystery KAL. It's ginormous! I've devised a schedule of how much needs to get finished each day - a hefty number of rows. And a mitten is screaming at me to knit it. But I wouldn't trade the fabulous Colorado anniversary trip with my sweetie for all the yarn in Scotland!