The parade of fall designs has begun. Too many new creations using irresistible yarns. And wouldn't you know it – my needles are nearly all occupied. Time to dig through the UFO bins . . . again!

I can't believe how many unfinished projects I have. It's embarrassing; won't even give you a number. But when I started to grab a new needle from the store shelf to start an awesome sweater design featured in the Fall Interweave Knits magazine (because my needle package that should have held it was empty), I caught myself. "No Anne, finish one of the sweaters you've got partly done." A hard thing to muster in this heat, no less. OK, discipline. But which sweater? Yes, I have more than several. So I made a well thought out, strategic decision – I chose the project bag I'd most like to look at for the next few weeks. A lovely tote from Slipped Stitch Studios with adorable puffy sheep all over it. Most important, though, is what's inside. My Hadley. Scrumptious cream colored Arranmore with a simple colorwork design on the sleeves and yoke in pink, blue yellow and green. Size 8 needles. And two sleeves complete. Sweet! OK, Anne, you can do this. Just keep knitting, just keep knitting, just keep knitting, . . .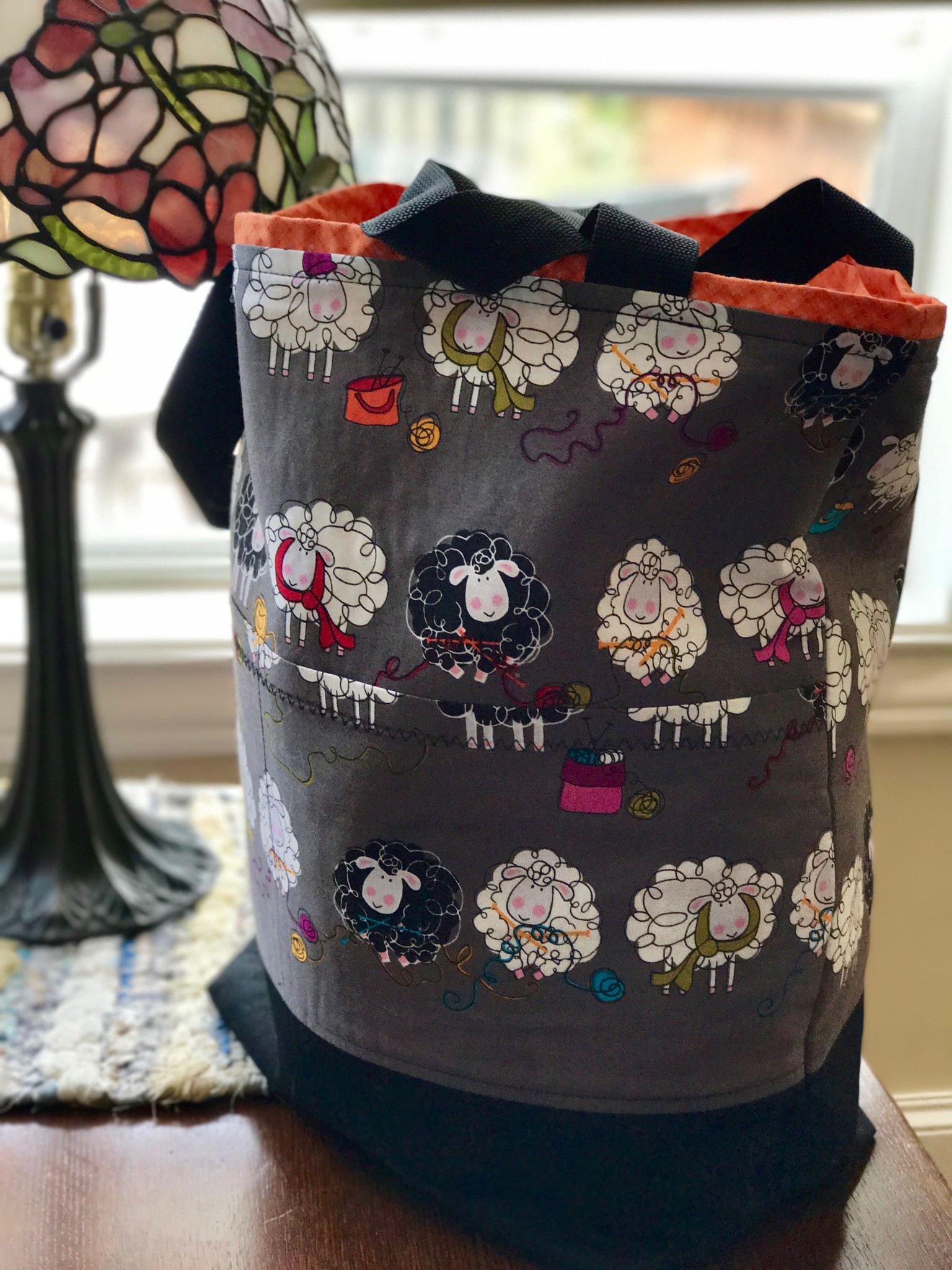 What will I use those needles for next? Check out the Angelina Pullover. A very feminine pullover with a cabled pattern around the yoke, and a stylish curved hemline. And get this – 14 inches of positive ease. Whaaaat! I'm going to use the new Sterling from Swan's Island in a stunning autumn pumpkin shade. Perfect! Just gotta get going on Hadley. Size 8 needles, here I come.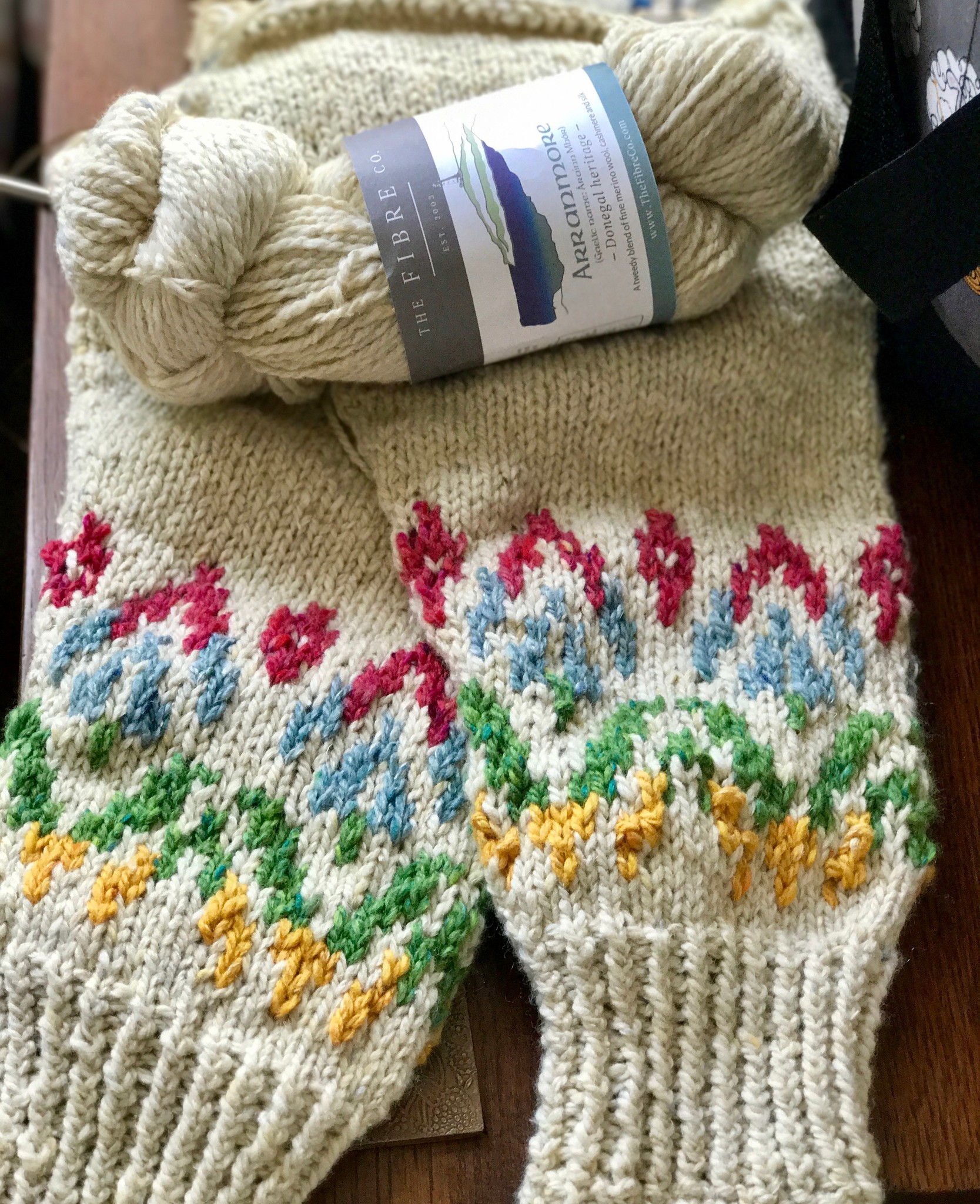 The thought never occurred to me to finish another partially knit project before casting on. I guess until I need needles again. Ha!