In my several centuries of life (won't admit how many), I've visited a few of our national treasures. One stands out above the rest. The best of company. A long road trip to knit to my heart's content. And one of the most beautiful places on earth to spend time. Grand Teton National Park, you win my heart!
I grew up on the west coast - home to many of our countries most beautiful state and nationally protected parks.  As a kid who's family camped and drove around a lot (in a VW bug - I loved the "hole" behind the back seat), I visited quite a few.  The big ones - Yosemite, Mount Rainier, Mt. Hood, Crater Lake, The Redwoods.  I also learned about quite a few more obscure bastions of nature. From 1st grade through my first years in college, my family (mom, dad, and incredibly annoying but loved little brother) lived in a 'suburb' of a small college town.  The teeny tiny town of Los Osos (in spanish, means 'the bears') was a short 15 mile drive outside of the slightly bigger San Luis Obispo; home to Cal Poly Sate University, where my dad taught organic chemistry.  I met my soulmate, love of my life, and hubby in high school here.  But that's another (really good) story. 
The main reason for going down this path is the state park I grew up next to - Montana de Oro.  On the coast, it was a really fun place to go watch the sunrise / sunset, search for Monarch butterflies amongst the Eucalyptus groves, climb the sand dunes to find a deserted stretch of beach, or forage for sea creatures amid the vast tide pools.  One of my best memories is of making sand candles on the beach for Mother's Day gifts with my elementary school classmates.  A field trip for the ages.  Sorry, no way can I recall how old or what grade I was in.  But you can bet your bottom dollar, my candle was pink!  Imagine my surprise when, many, many years later, as a yarn store owner in Oregon, a new knitting book crosses my path, photographed at . . . Montana de Oro State Park!  What!!!!  Hanna Fettig (Knitbot) and Alana Dakos (Never Not Knitting) collaborated for a West Coast / East Coast book of designs, "Coastal Knits."  Low and behold, Alana Dakos is from the same area of Central California as me, and chose my beloved Pacific Coast state park for her photo backdrop.  What a small knitting world!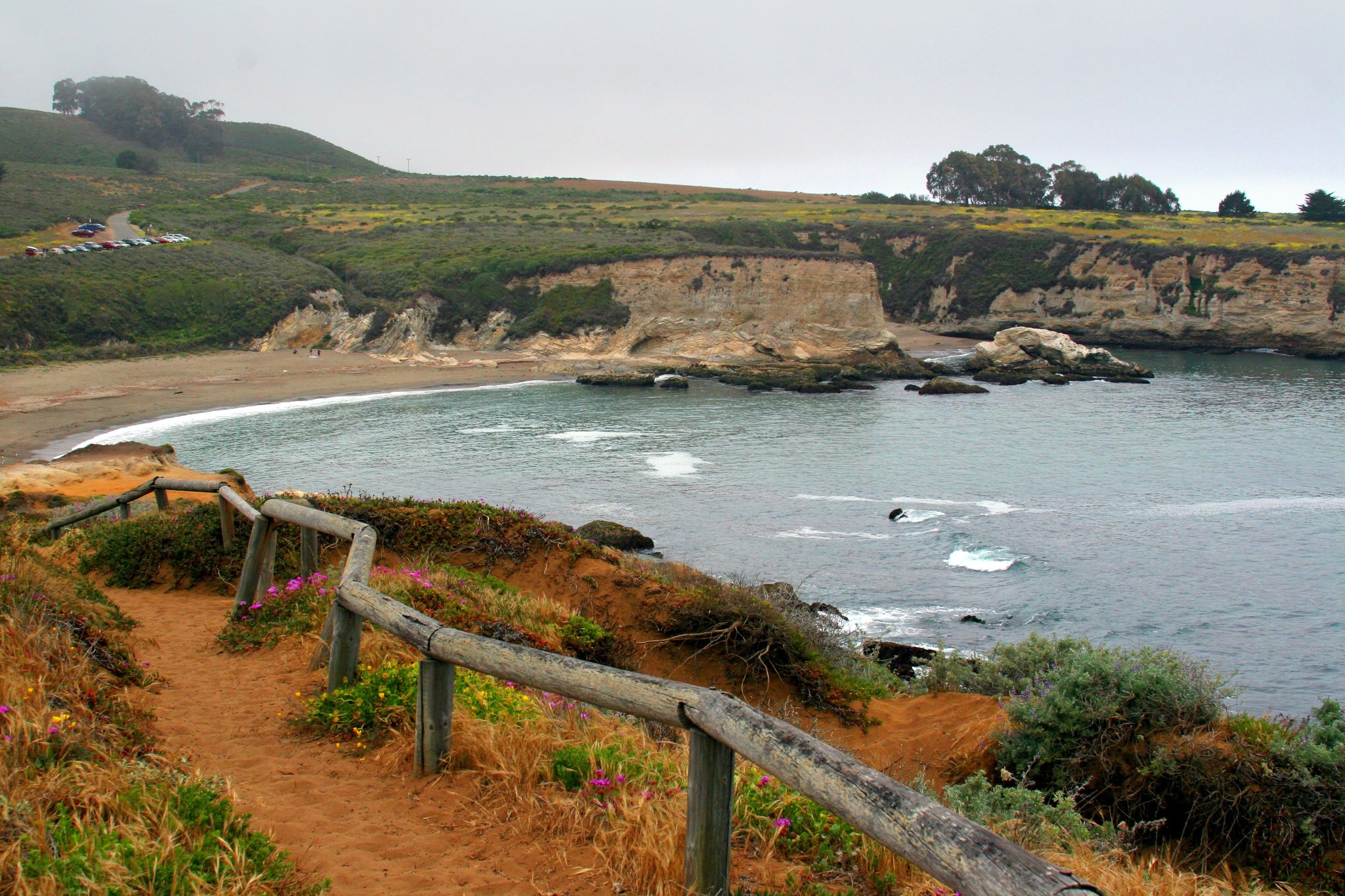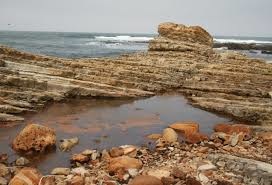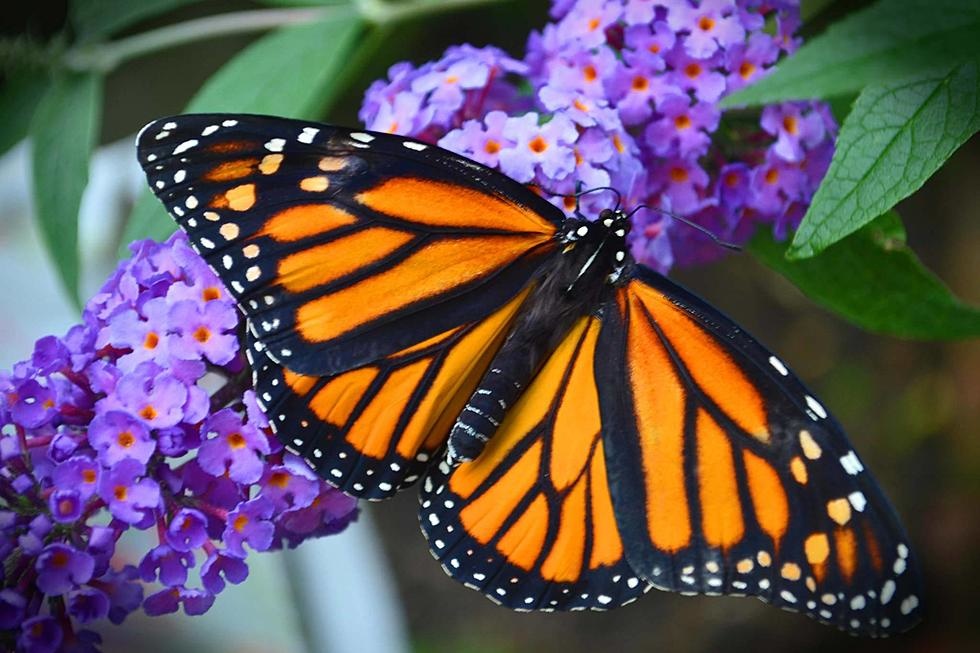 But let me tell you about my most favorite park experience - Grand Teton National Park.  Jay and I were coming up on our 30th wedding anniversary (lucky me - I married my high school sweetheart) with no celebratory plans in place.  We usually do exotic, far away, tropical getaways.  However, with nothing in the works, we were resigned to a nice anniversary dinner out.  But our kids would not have it, and told me, as the family vacation planner, to get planning.  Where to go that didn't require plane tickets?  Within driving distance.  Somewhere we'd not been to before.  And worth seeing, within the United States.  Hmm?  Yellowstone and Grand Canyon came to mind.  Nope - need to make plans far in advance for those destinations.  Then Jackson Hole popped onto my radar.  A book on tape away.  Nice hotel.  Stuff to do.  Sold!  We split the 'to' drive into two days, stopping in Baker City for our actual anniversary.  A really cool town - widest main street I've ever seen.  In Jackson Hole, we stayed in a really, really, REALLY nice hotel.  Thank goodness for shoulder season.  For four days, we had a drop-dead gorgeous view of the most magnificent mountain ranges I've ever seen.  And I grew up in Oregon, Washington and California, so that's saying alot.  Jackson Hole itself was a fun town.  Had a beer whilst sitting on a bar stool that was a real saddle.  But the piece de resistance - Grand Teton National Park.
Just 15 minutes outside of town was the park entrance.  In the shadow of the ever popular and famous Yellowstone National Park, I think Grand Teton gets wildly overlooked.  Lucky us, as the crowds were minuscule.  We hiked the perimeter of Jenny Lake, visited the Visitor Center, learned what to do when faced with a brown bear, saw a 1 day old baby moose, got caught in a few buffalo traffic jams (plethora of buffalos crossing the road, forcing you to sit in your car waiting for them to move it), and spent every night watching the stars sparkle over the absolutely most beautiful snow covered peeks in the world.  Aptly coined the 'Mountains of the Imagination.'  If not there already, add this to your bucket list.
And there it is.  My pick for favorite National Park.  But hey, that's my experience.  And probably a little bit influenced by whom I spent it with.  Aren't we so lucky to live in a country that values our natural resources and wonders, and takes strides to preserve them for generations to come.  Cheers to the National Park Service!