My two favorite pastimes - knitting and baseball! And a favorite time of year - the Mid-Summer Classic. Combine them all? Anne is a happy camper.
It's no secret that I love baseball. Didn't always. As a kid, I thought it was boring. Much preferred a good football game. Then Jay took me to a LA Dodgers game. Sitting way up in the bleachers, beer and Dodger Dog in hand (they use to have this amazing machine that chopped fresh onions for your dog), watching a game with my favorite person. I was hooked! Am a true Mariners fan now, although its a tough row to hoe. One day they'll make it to the post season again. Just hope its in my lifetime.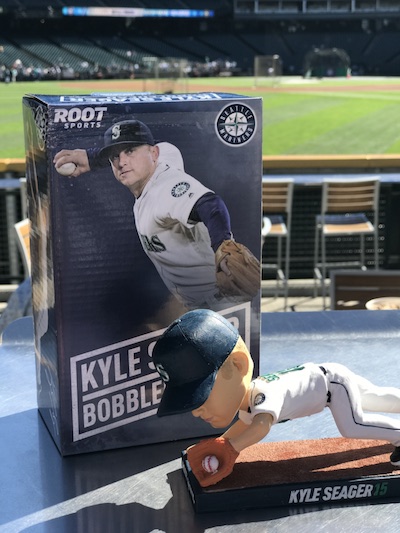 Jay and I just spent an evening rooting on our team, on our way to collect our son Andrew from Camp. It was Kyle Seager Bobblehead night - got there in time to add to my collection of silly little statues. Settled into our seats, I then indulged in one of my Safeco Field favorites - a helmet o' nachos. Chips, smothered with cheese, sour cream, beans, carne asada, pico de gallo, and guacamole. So gooey you have to use a fork. Jay and I polished those bad boys off in no time. Then topped it off with a cold one as we watched our team lose . . . again. Next time perhaps.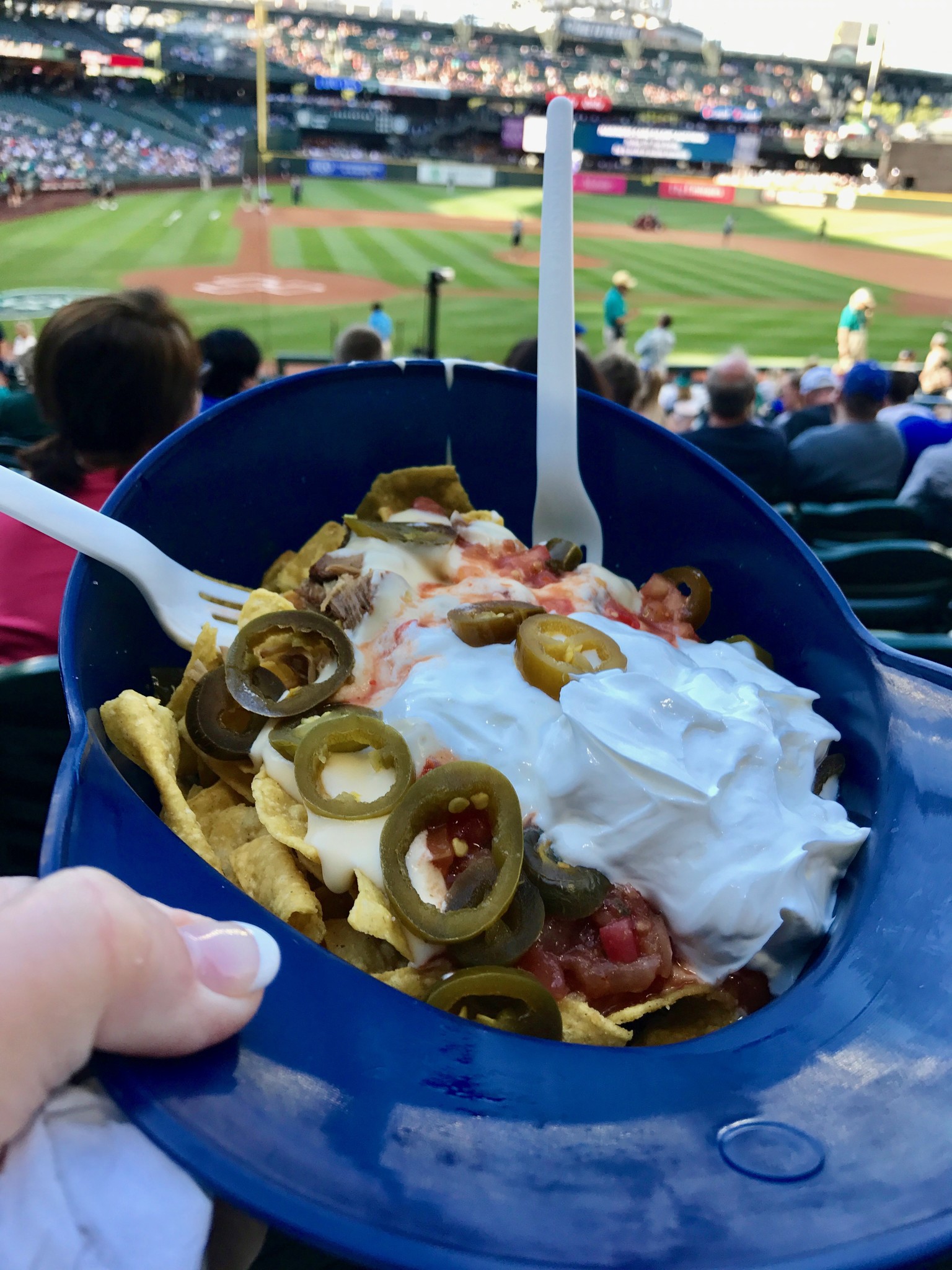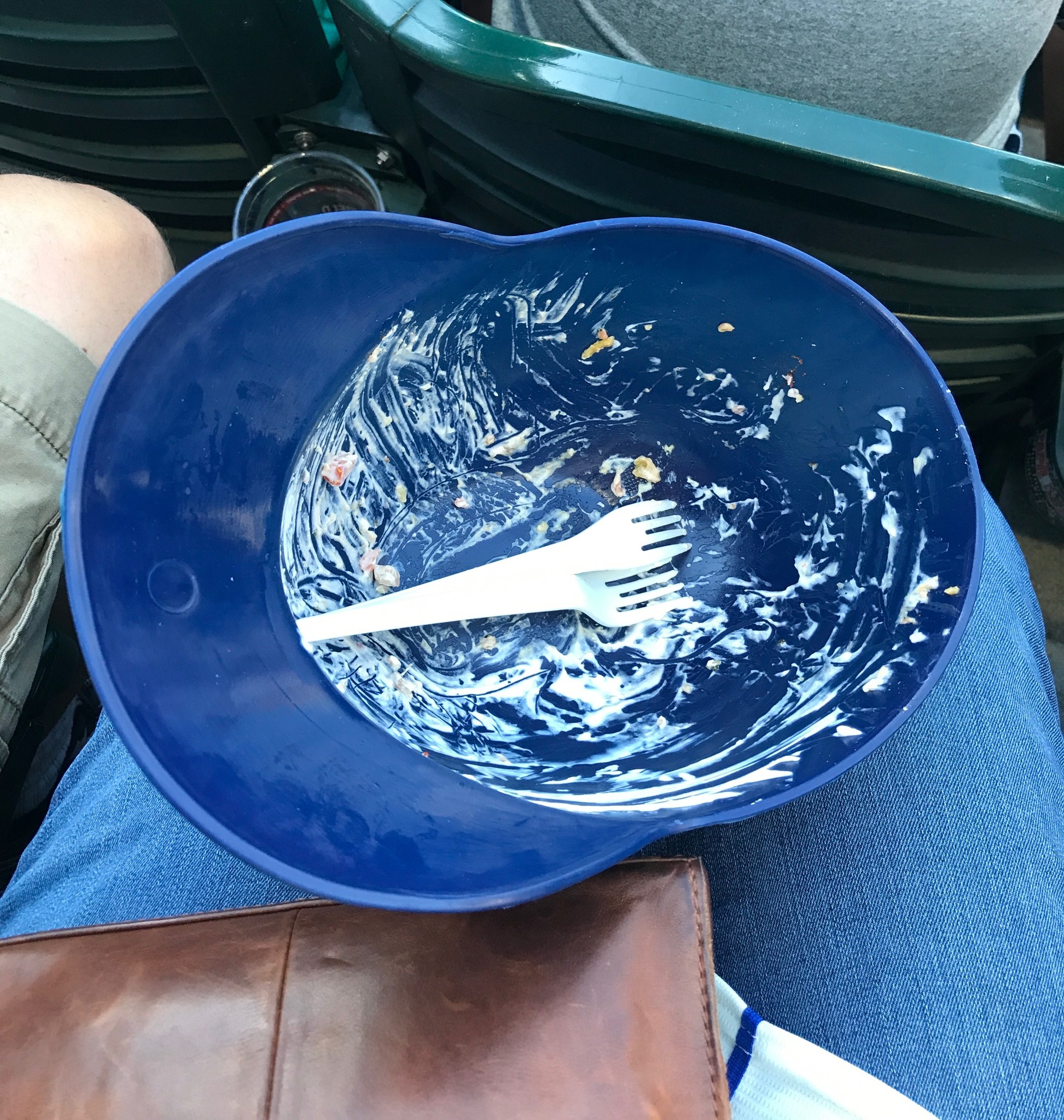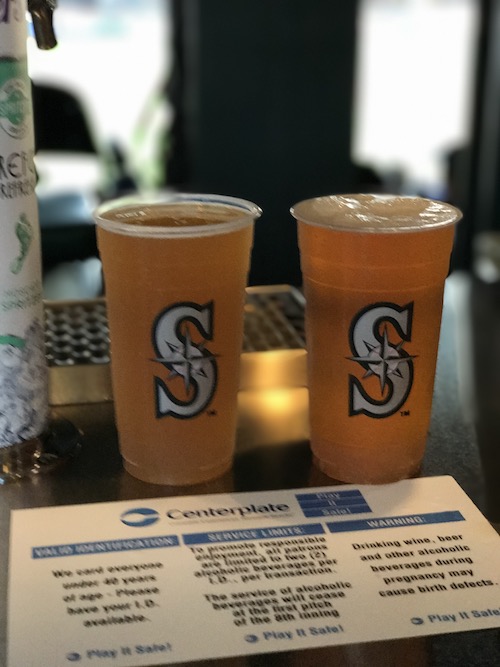 As much as I like a game at the park, my real favorites are the two mid-July annual events, the Home Run Derby and All-Star Game. All the great players together, their family members on the field with them, just having fun and honoring the great American pastime. And this year was not disappointing in the least. Mariner Nelson Cruz stopping the game in the 6th to pose for a selfie with the umpire. Robbie Cano hitting a homer in the 10th to win the game, earning him this year's All-Star MVP. Not too shabby!
So where does the knitting fit in? Well, 7 hours of driving to and from Seattle. A mitten complete. Two evenings in front of the TV. Major progress on a hat I'm designing. Yup. Knitting and baseball - the perfect fit.