Ah, my restless sole. Home from one trip, itching to hit the road again. A long car ride with my handsome partner guiding the way, project filled knitting basket tucked behind my seat. Hours and hours of glorious knitting. Where to this time? A quest for great wine - Napa Valley.
Actually, this trip was planned months ago. Jay and I love the Napa and Sonoma Valleys, and try to get down there at least once a year. When the fires broke out, we were heartbroken - for the many, many people devastated by them, and at yet another great adventure thwarted by Mother Nature (we were suppose to spend our May anniversary on St. Maarten, which is no more, thanks to Irma). However, once the embers were controlled, everyone we spoke with begged us to come. So off to wine country we went. And holy smoke, was it a great trip!
So grateful to have visitors, the Napa people treated us like royalty. Private tours and tastings. Special library bottles opened just for us. And sheer glee to have anyone there to visit, and spend money. We were expecting to see scorched earth, but had to look hard to see it - a couple spots that came close to the road, but mostly the landscape was the much beloved lush vines and grasses. And best of all, the lack of usual tourists meant lots of special treatment at whatever restaurant we chose. Typically, if you don't make reservations weeks (sometimes months) ahead, tough luck getting anything good to eat. But this go round, we had the run of the place, not only choosing the time to dine, but the pick of the tables. My favorite? Oh, so many to choose from. But I'd have to say Market - a lovely spot for lunch, with white linen table cloths, an historic California wooden bar, and delicious farm to table fare. So good, ate lunch there twice!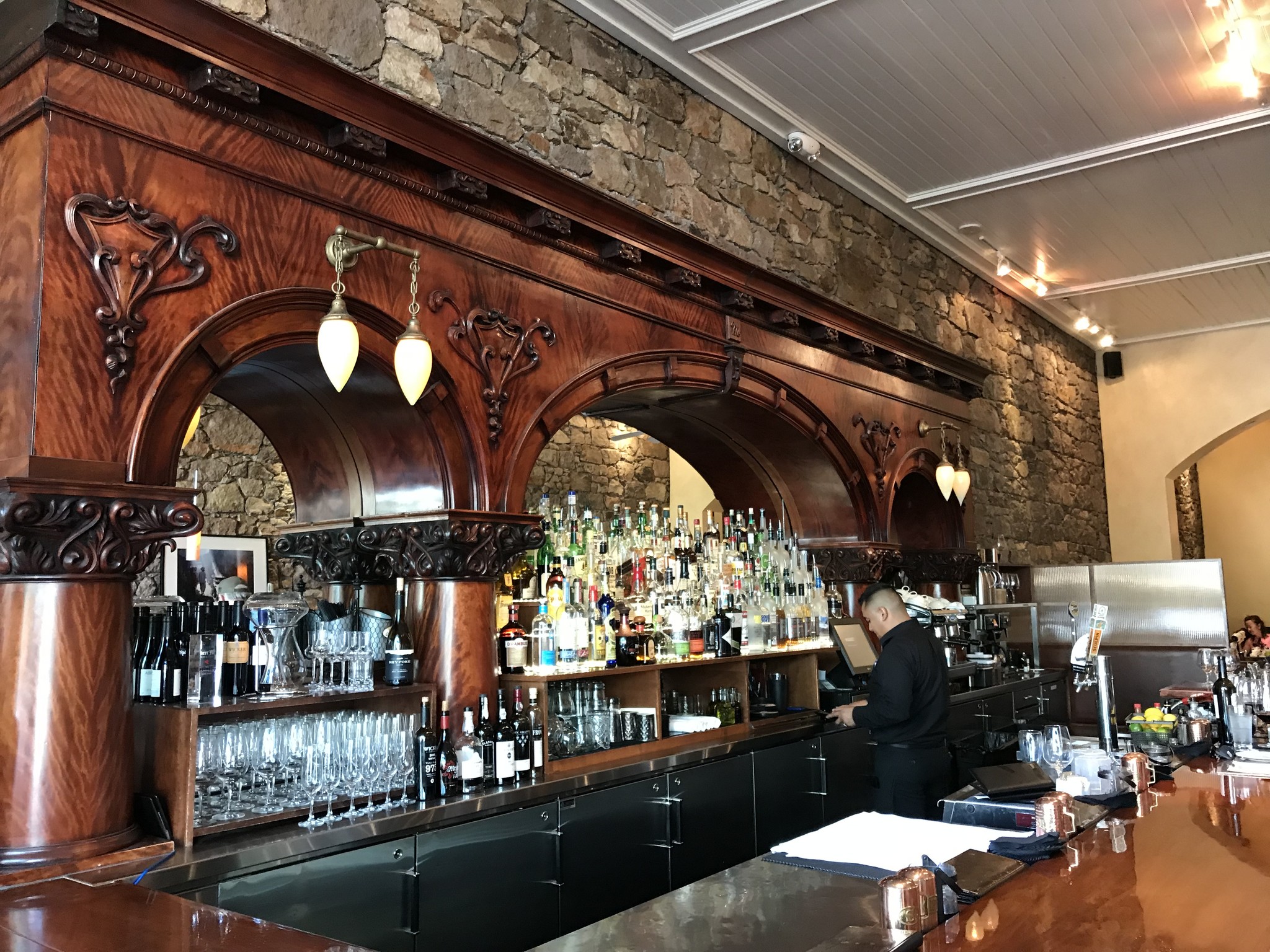 Highlights? A private tour of the Schramsberg champagne caves, followed by a seated tasting of 5 library bubblies. A decadent french breakfast of savory sausage and scrambled eggs floating in heavenly butter. Newly discovered delicious Cabs sipped whilst sitting in our very own tasting cave. Five priceless days and nights alone with my husband. A great book on tape (Dan Brown's newest novel, Origin was released just in time). And of course, 20 glorious hours of time in the car to knit! Knit, knit, knit, knit, knit!