Dining reservations. Fast Pass schedules. Appointments to meet characters and transform into a princess. Disney vacations are exhausting! What better way to unwind than on a Bahamian beach. With a rum drink, and of course, knitting socks. Socks on the Beach!
Don't get me wrong - I LOVE Disney!  My absolute favorite vacation spot.  But man oh man, it can exhaust you.  So any chance I get to relax and knit, score!  On the plane to Orlando, I made a major dent in a my long-in-the-making 'Across the Pond' cowl.  And those precious moments in the mornings, just before everyone else woke up (sometimes sitting on the balcony watching the giraffes, zebras, ostriches and other savanna wildlife start the day, and others on a cruise ship veranda, watching the Atlantic and Caribbean sail past) gave me ample time to knit through the legs and heels of the latest sock design from Curious Handmade Design's Helen Stewart, Red Robin Socks.  But nothing quite rivaled curling up in a beach chair, toes playing in the warm white sand under a palm tree, Rum Punch at the ready, knitting socks.  Pure heaven.  Only matched by the demands from two little princesses asking Gramma to join them on a float in the crystal blue ocean.  Now that's truly magical.  Like I said, I love Disney!  Ready to go again.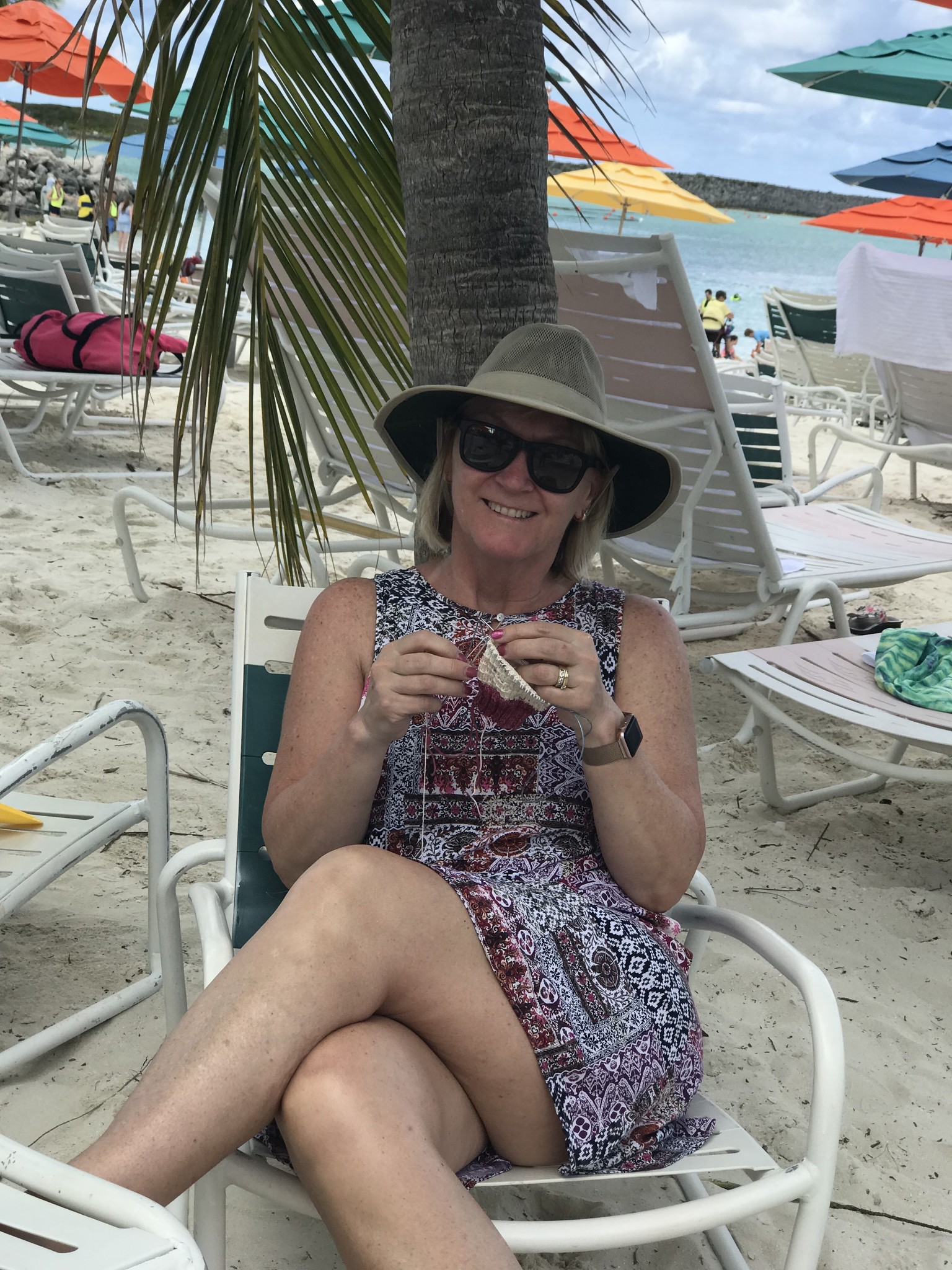 Here's a few of my favorite moments from our family trip.  So many, I've picked just a couple, then filled in with photos.  Cause a picture is worth a thousand words.
6-year-old Sophie and 4-year-old Claire, squealing with delight as they ran ahead of Gramma and Grampa, ready to get on yet another roller coaster.
Little hands trying desperately to stay in the air as the coaster twisted and turned and went upside down.
The door to our adjoining room opening each morning, and 3 sets of little feet running around, ready for another Disney adventure.  Littlest Princess Rosalie (16-months) loved peering out from our balcony watching for animals.
The look of pure amazement as we approached the massive cruise ship (3000+ passengers and 1500+ crew), only outdone by their thrill as they walked on board.
Mickey Mouse ice cream bars EVERY NIGHT for dessert.  On her birthday, however, Princess Sophie won the prize – when asked what she'd like for dessert, she replied 'everything.'  And the waiter brought her one of each!
The Bibbity Bobbity Boutique, where Princess Claire chose to become my favorite princess ever – Minnie Mouse.
A giant hug from Sophie whilst having breakfast with Winnie the Pooh and friends.  She looked at me with the biggest smile I've ever seen, then unable to find enough words, she charged me and gave me a gigantic hug.  Wonderful!
Wearing 'Happy Birthday' pins and being told over and over and over again "Happy Birthday."  We were celebrating my 60th (yikes) and Sophie's 6th.  We stopped counting after a while – I'd guess we were celebrated with that phrase well over a hundred times over the two weeks.
That only scratches the surface – so many magical moments.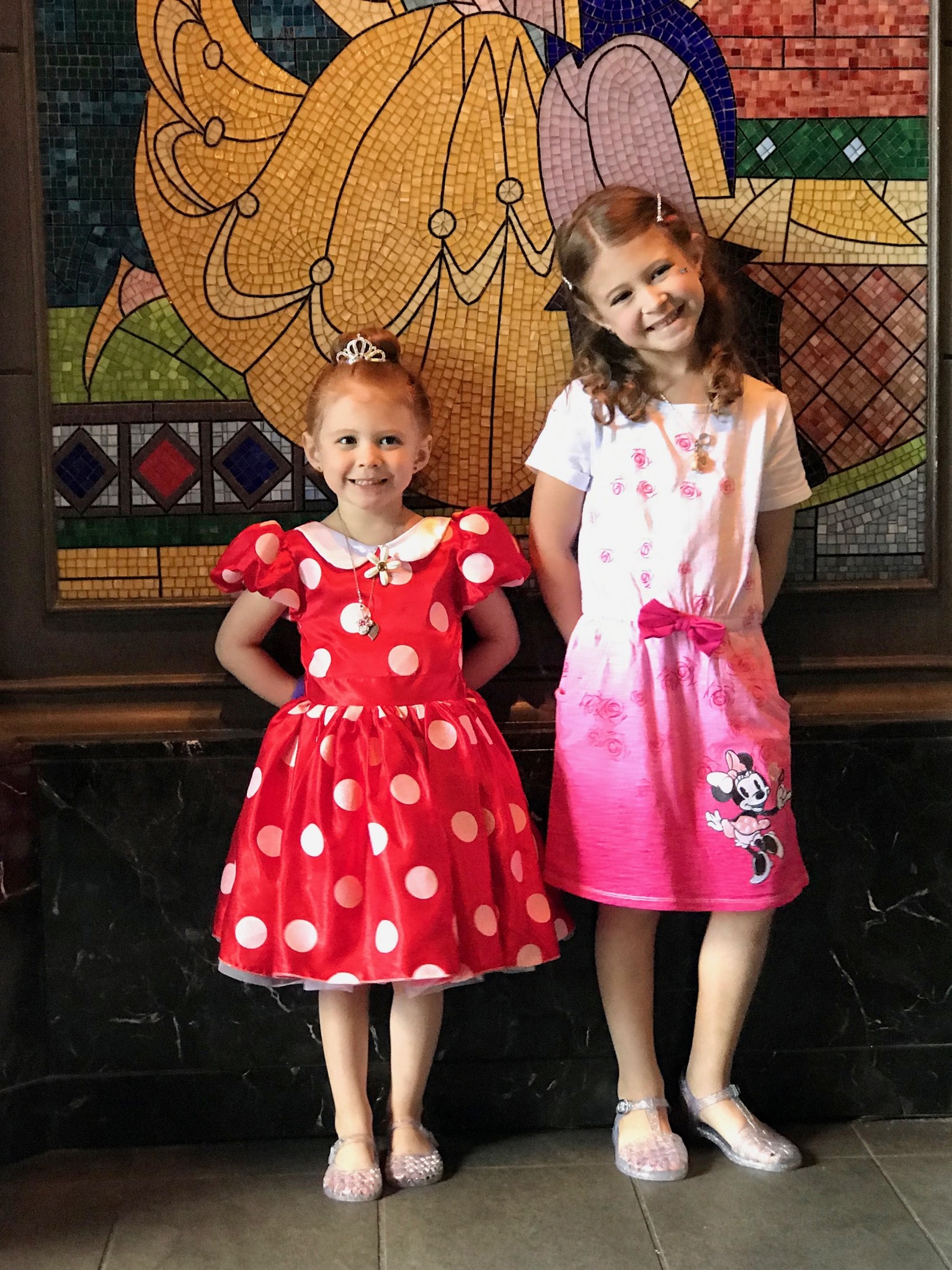 Two pretty Princesses, Minnie (aka Claire) and Sophie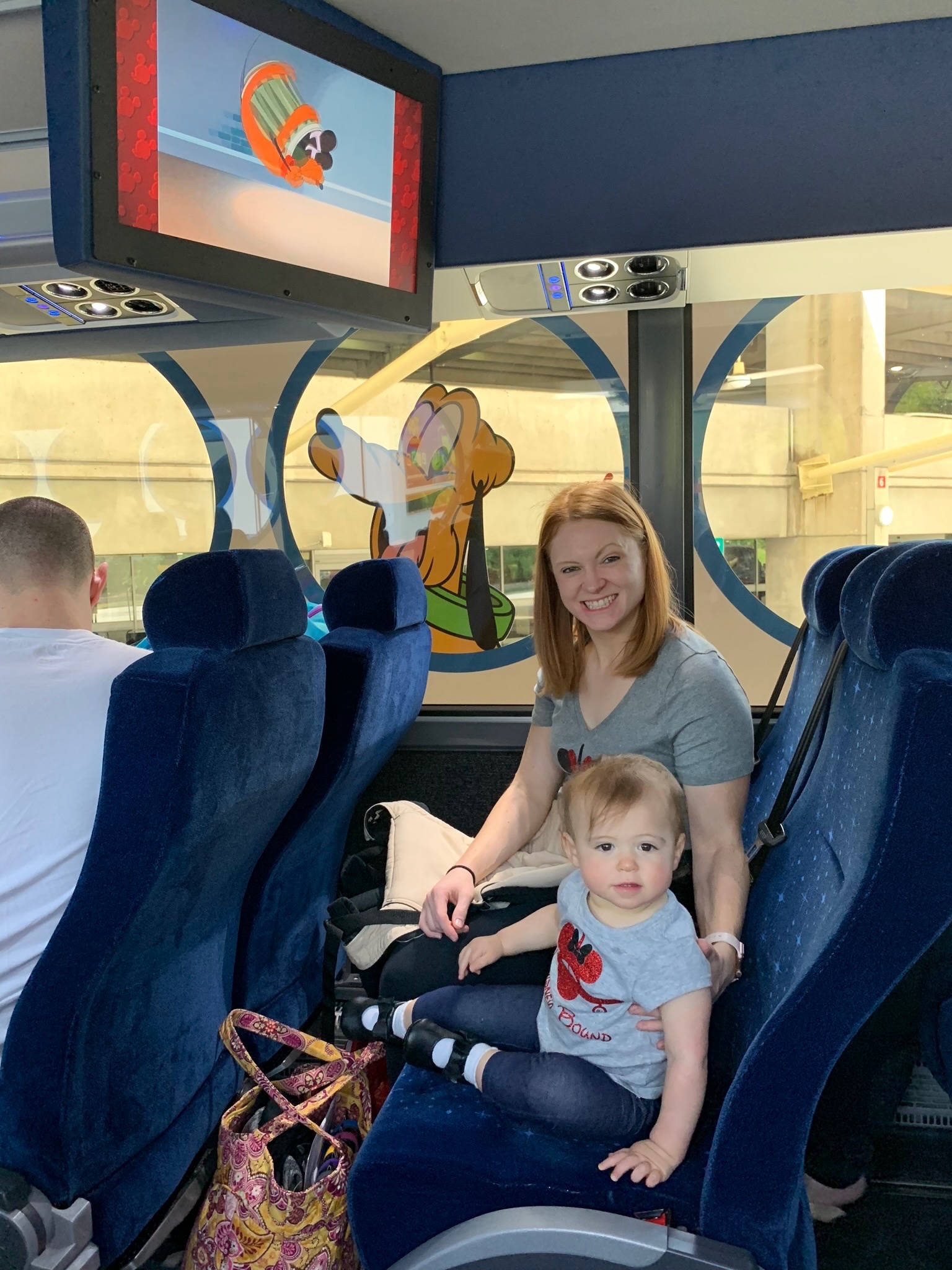 We're Here!  The Magical Express to the World escorts Rosie to the Animal Kingdom Lodge.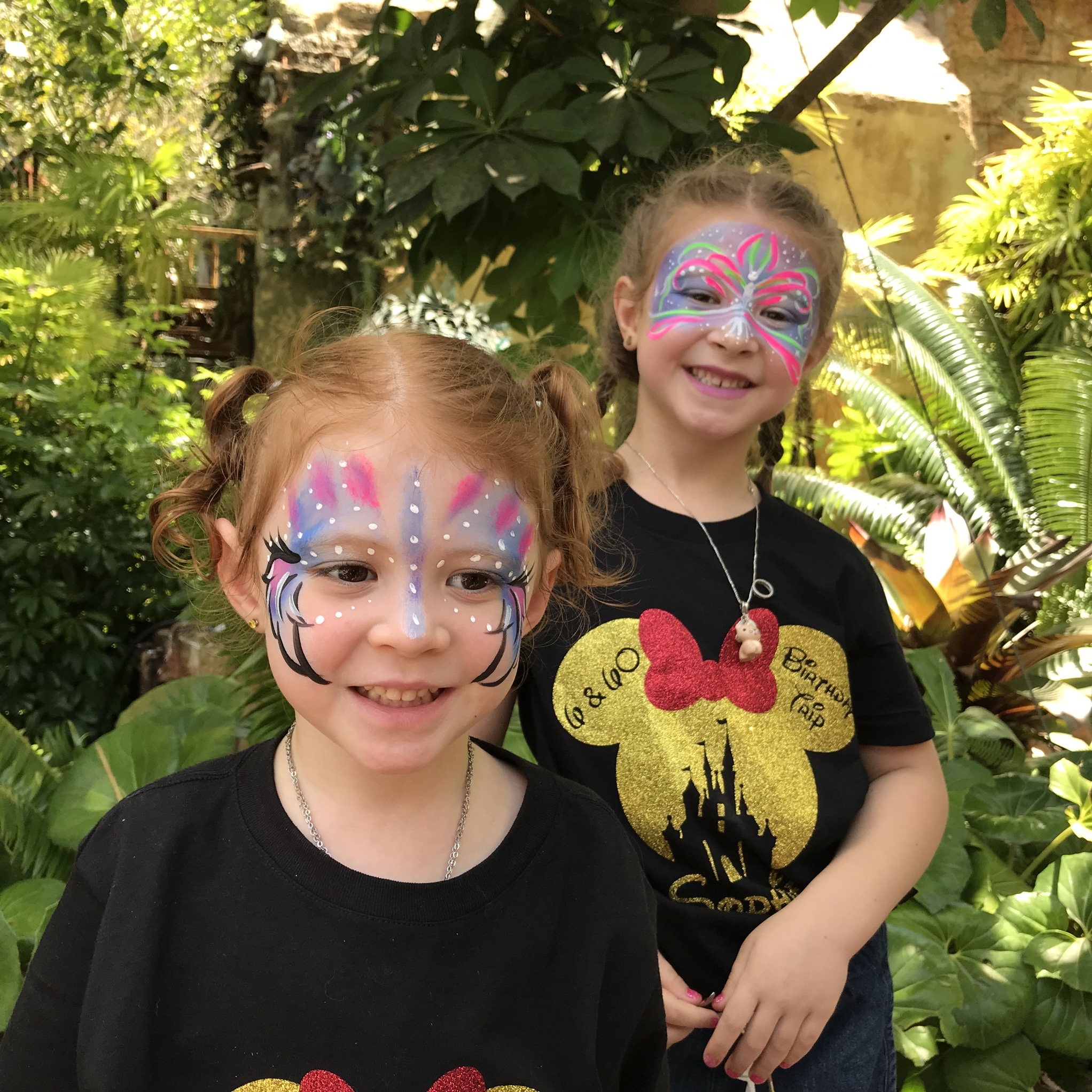 Painted Faces Avatar style.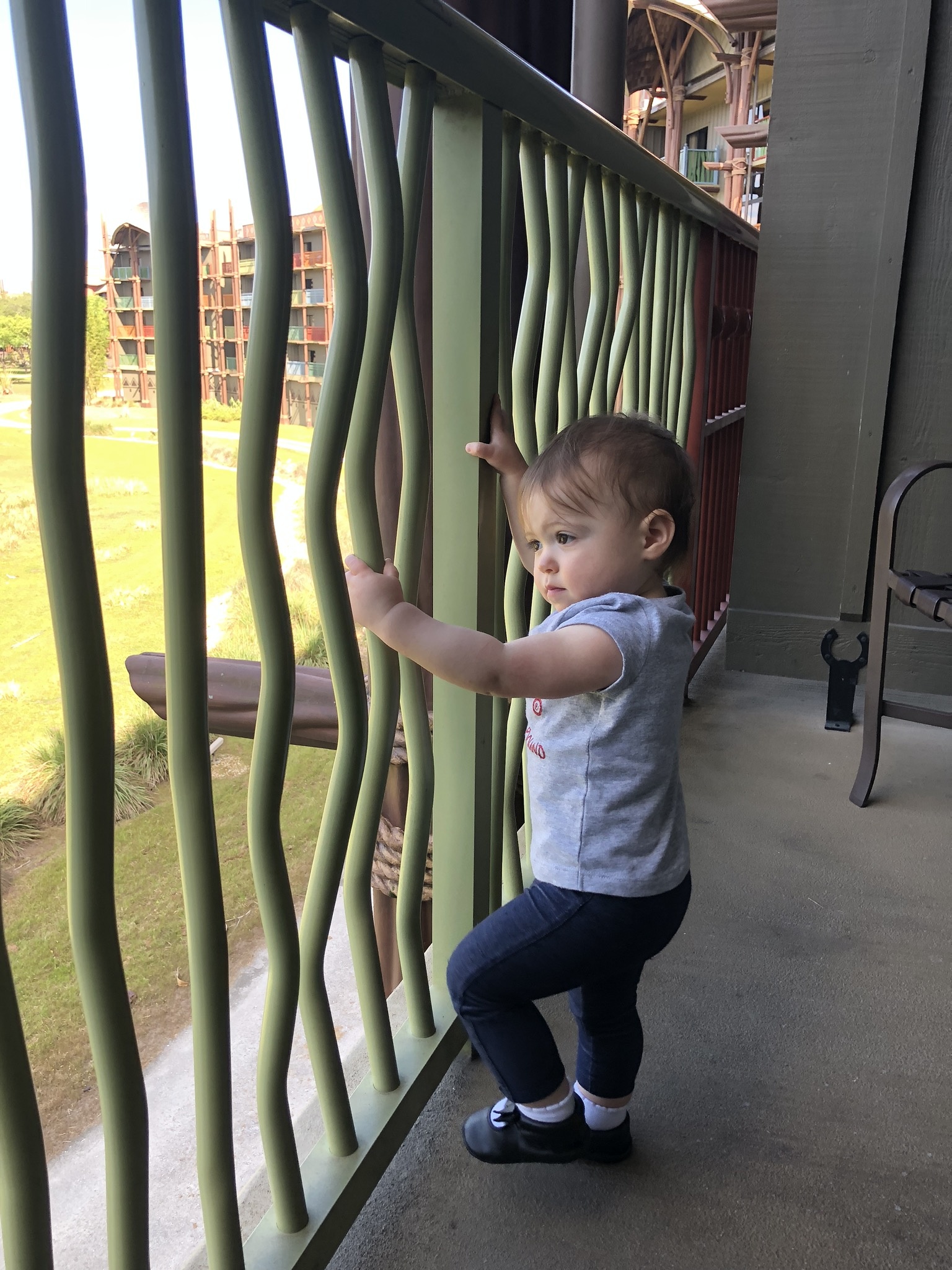 Checking out the the Savanna.  Come here Zebra!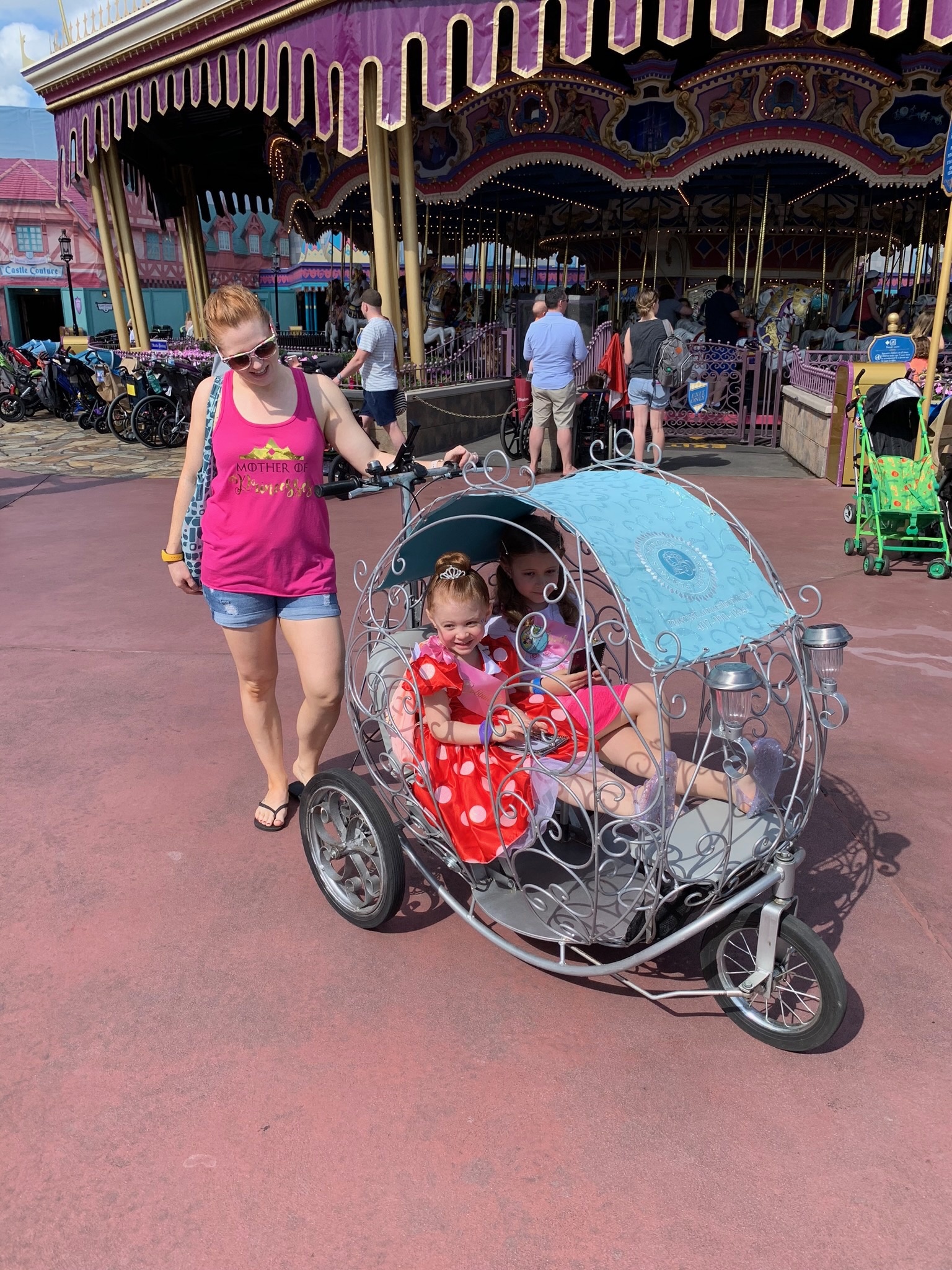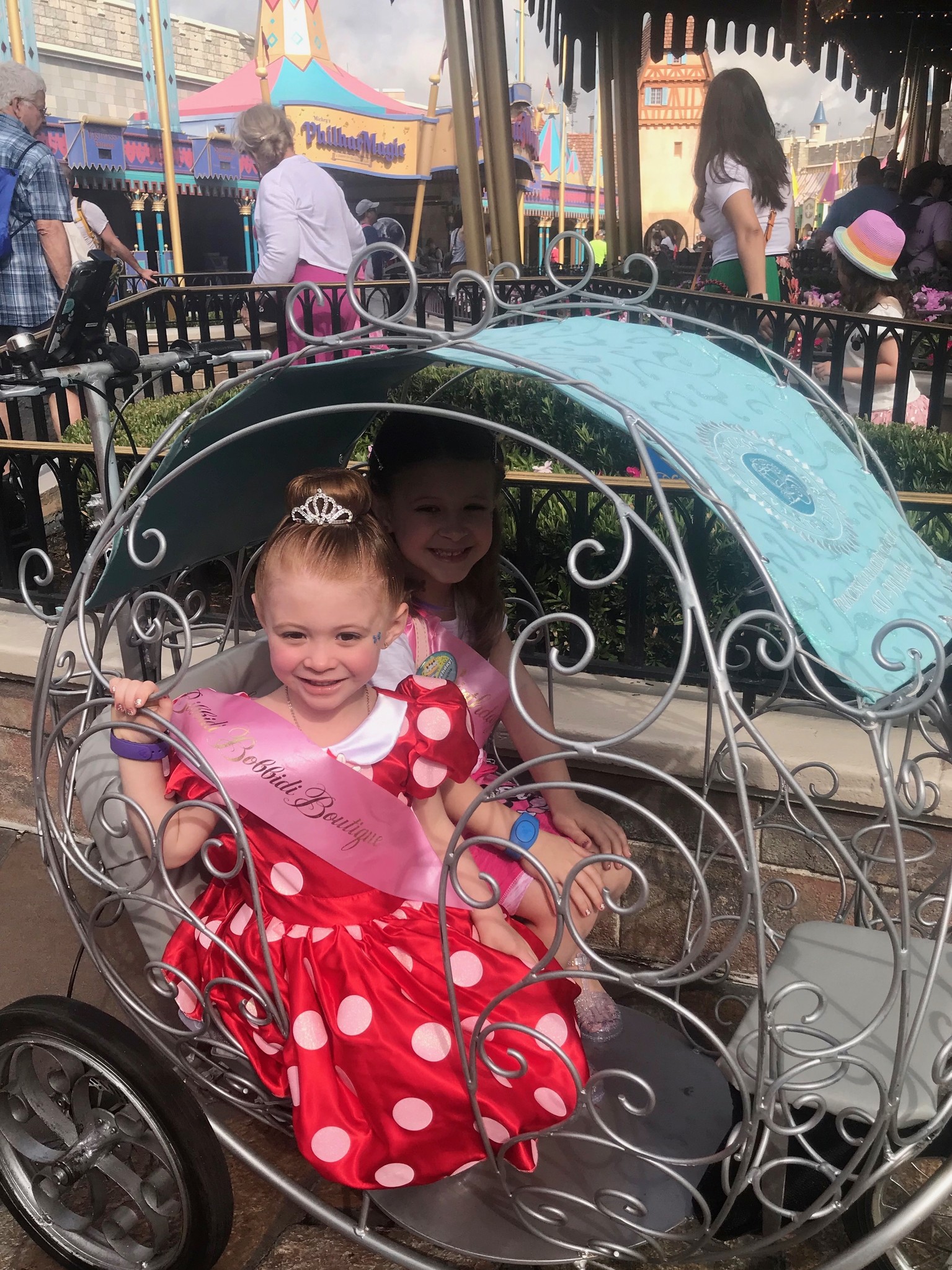 The ultimate in stroller travel.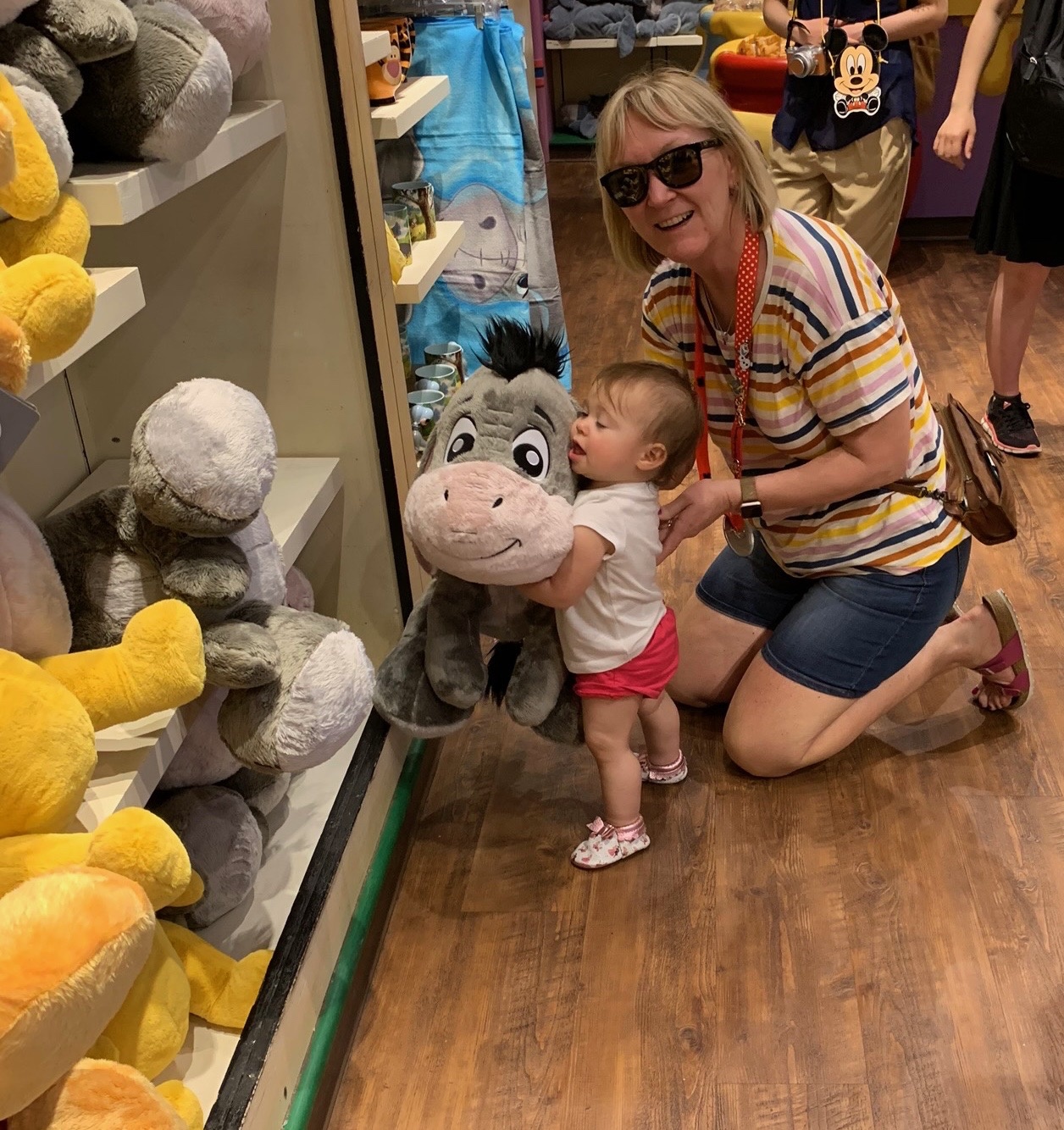 Rose meets Eyore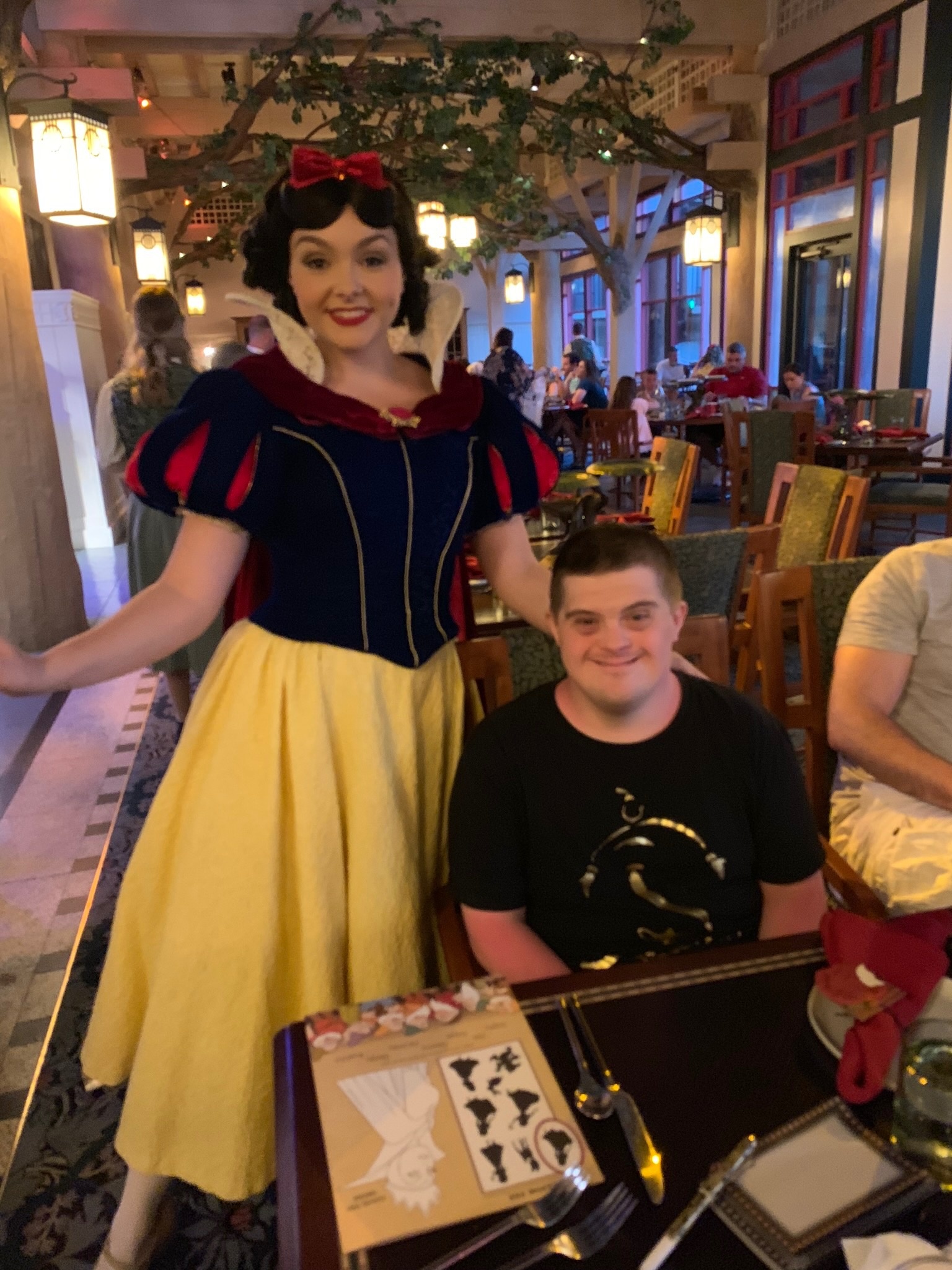 Andrew has a new girlfriend.
Happy birthday Sophie and Gramma!!!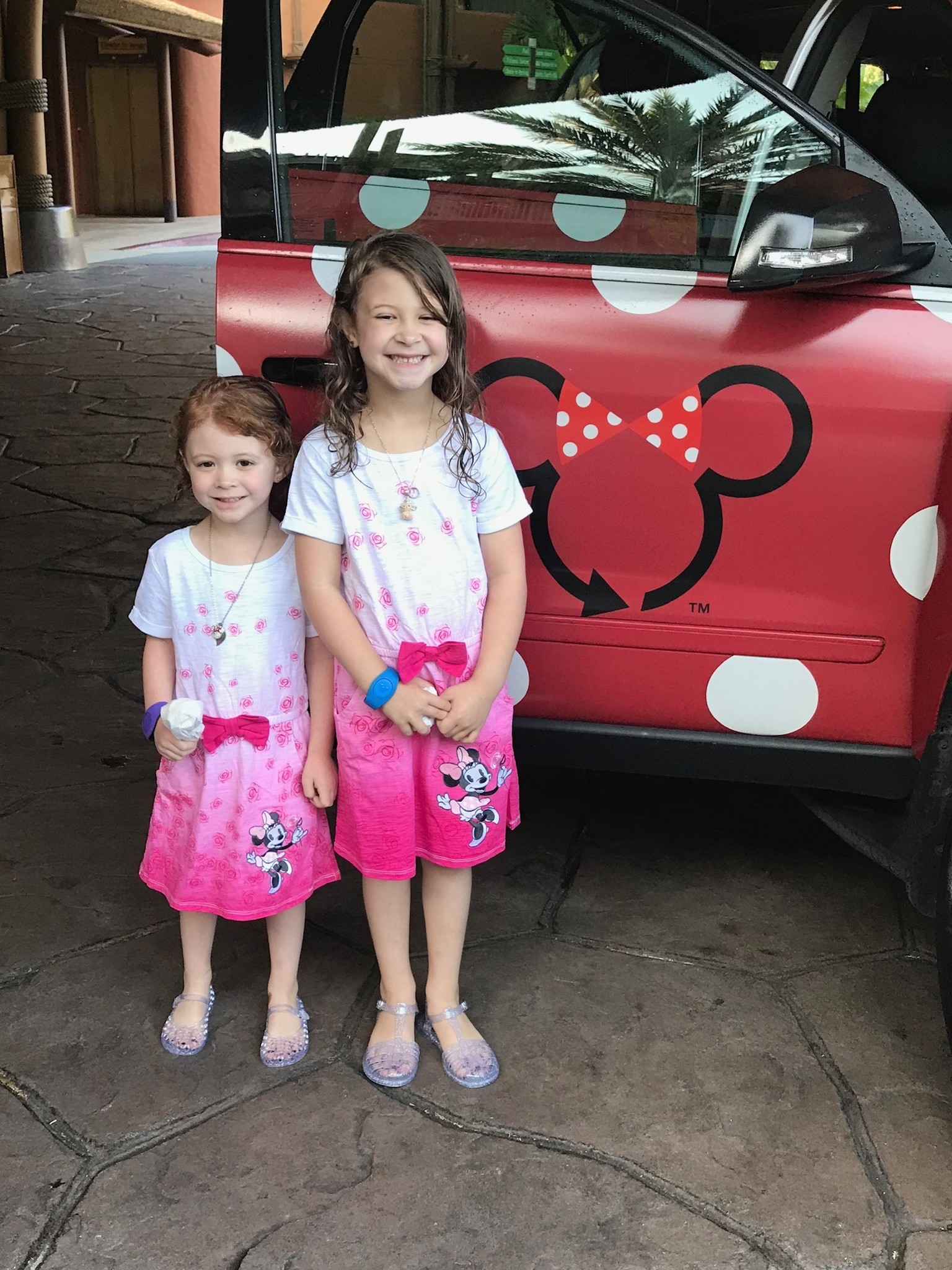 Disney World's idea of a Lyft ride - the Minnie Van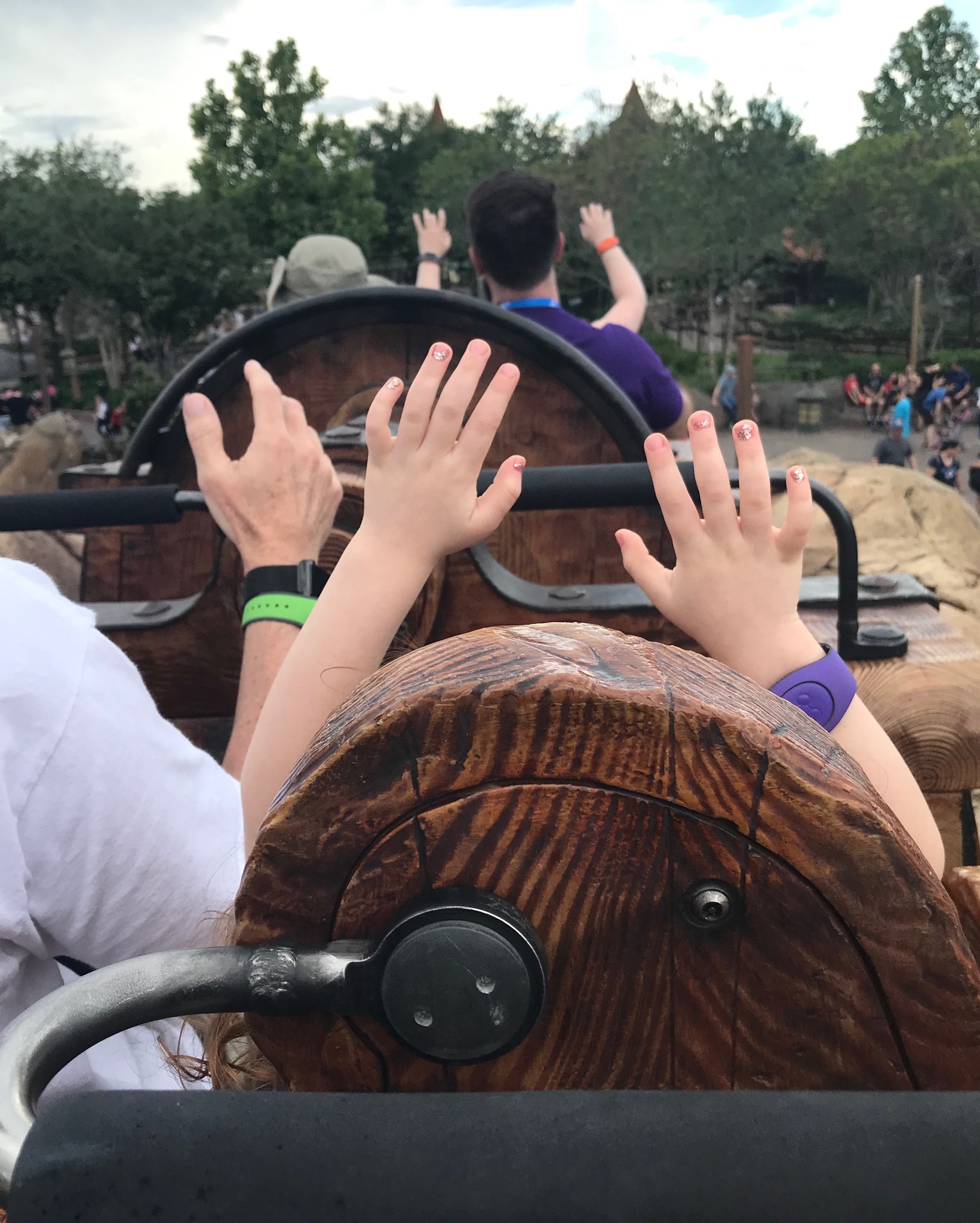 Hand in the air on Snow White's Mine Roller Coaster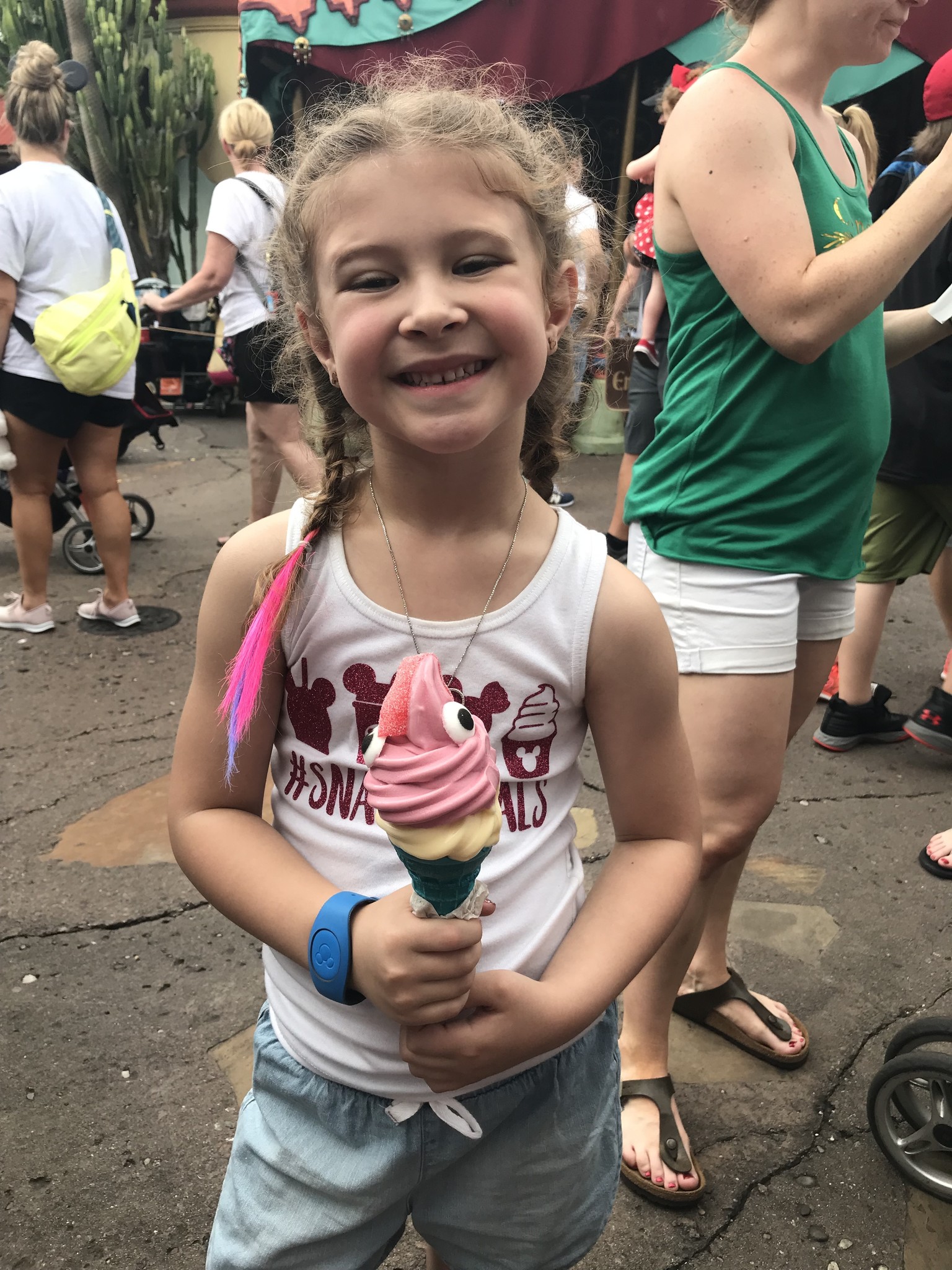 And of course, ice cream.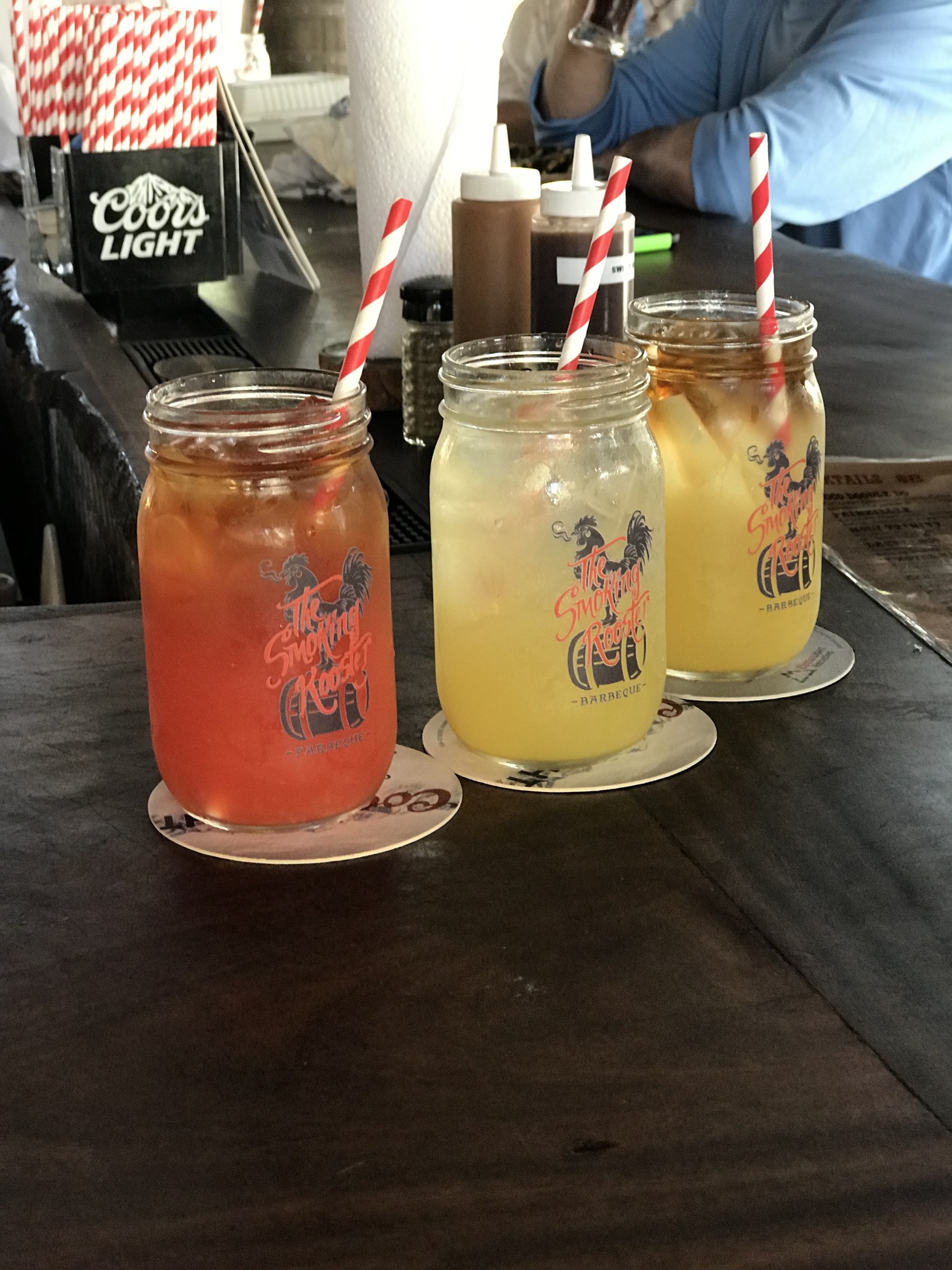 Rum, rum, rum, . . .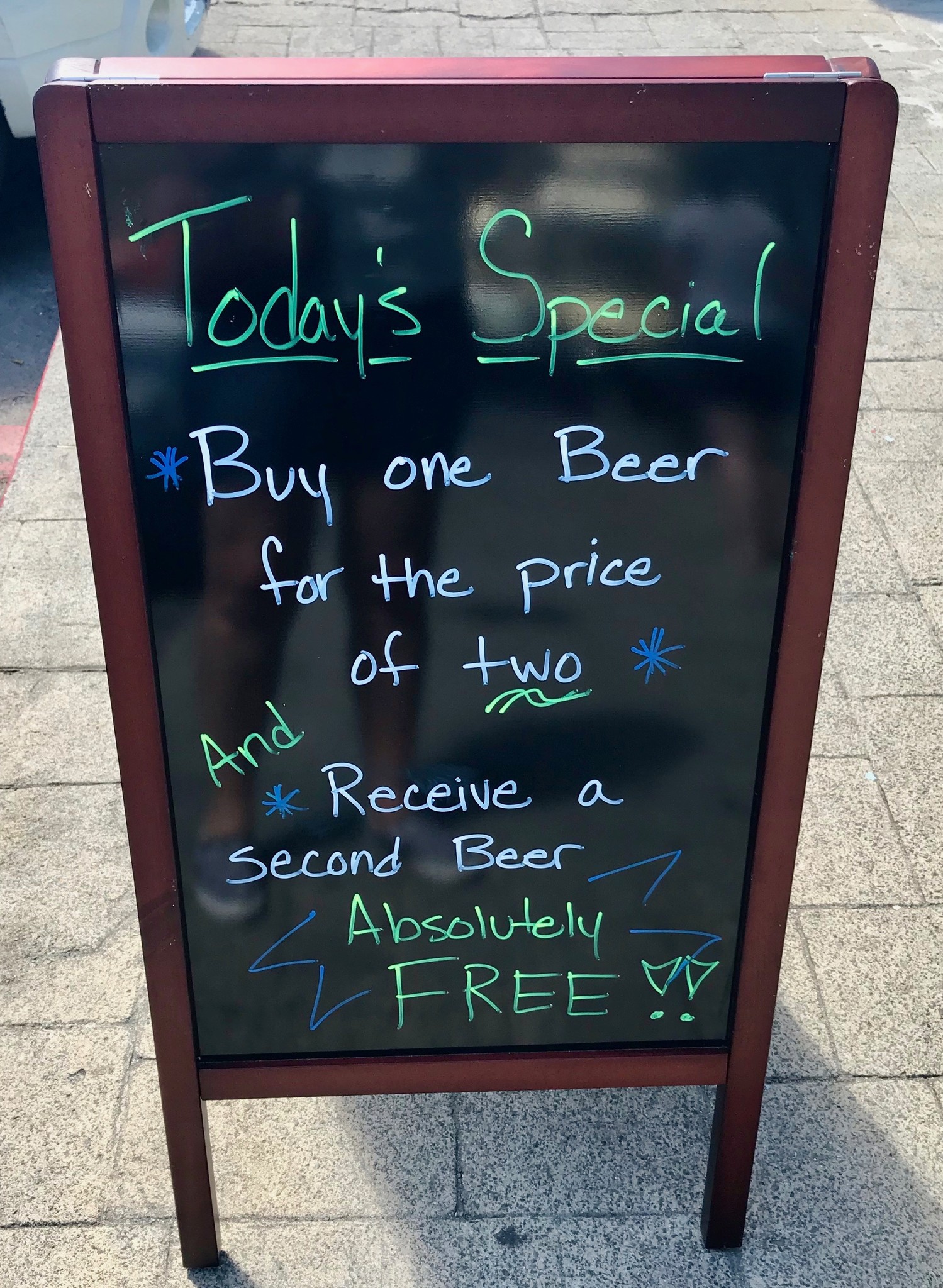 Deals on beer, Caribbean style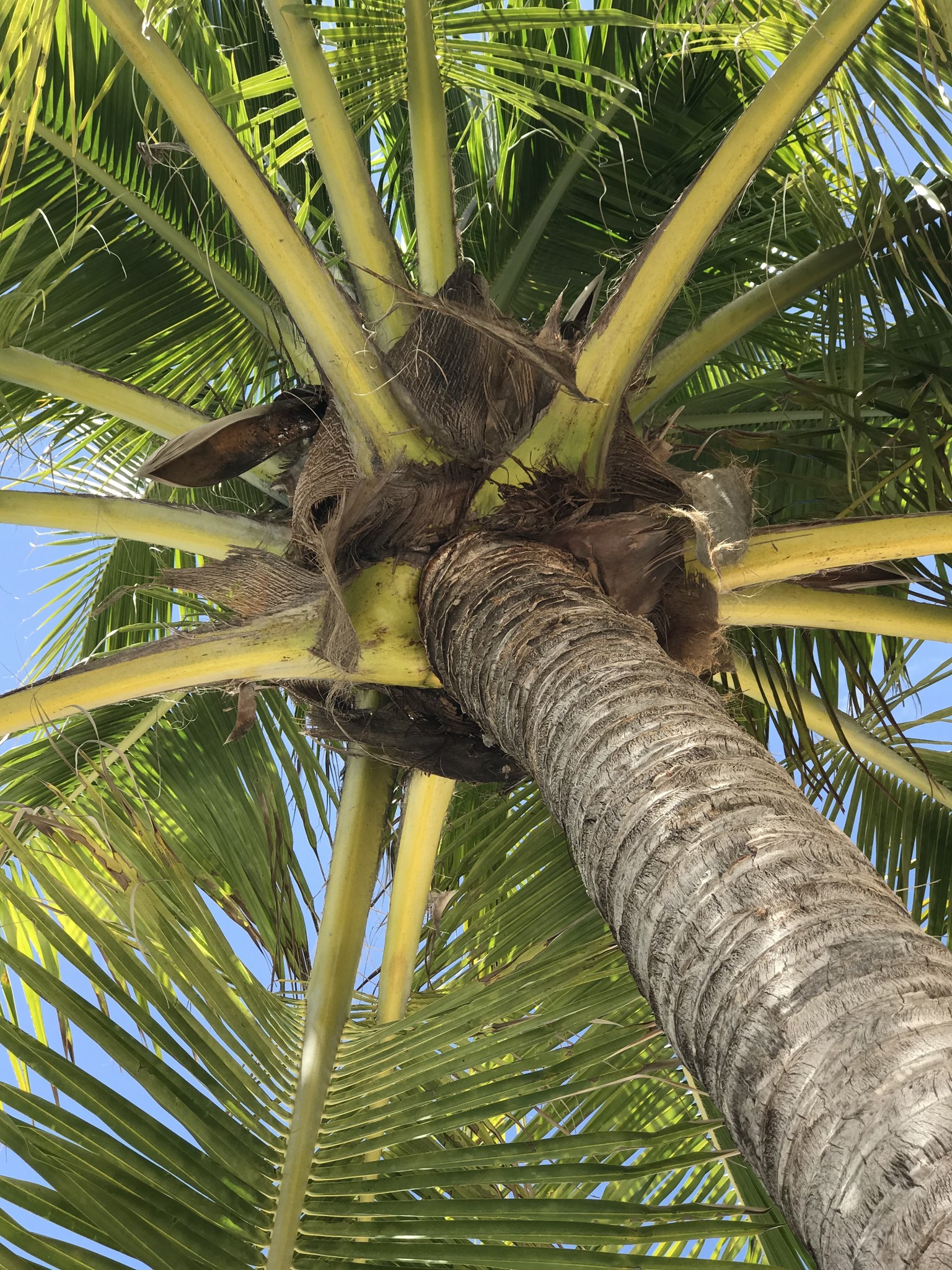 My favorite view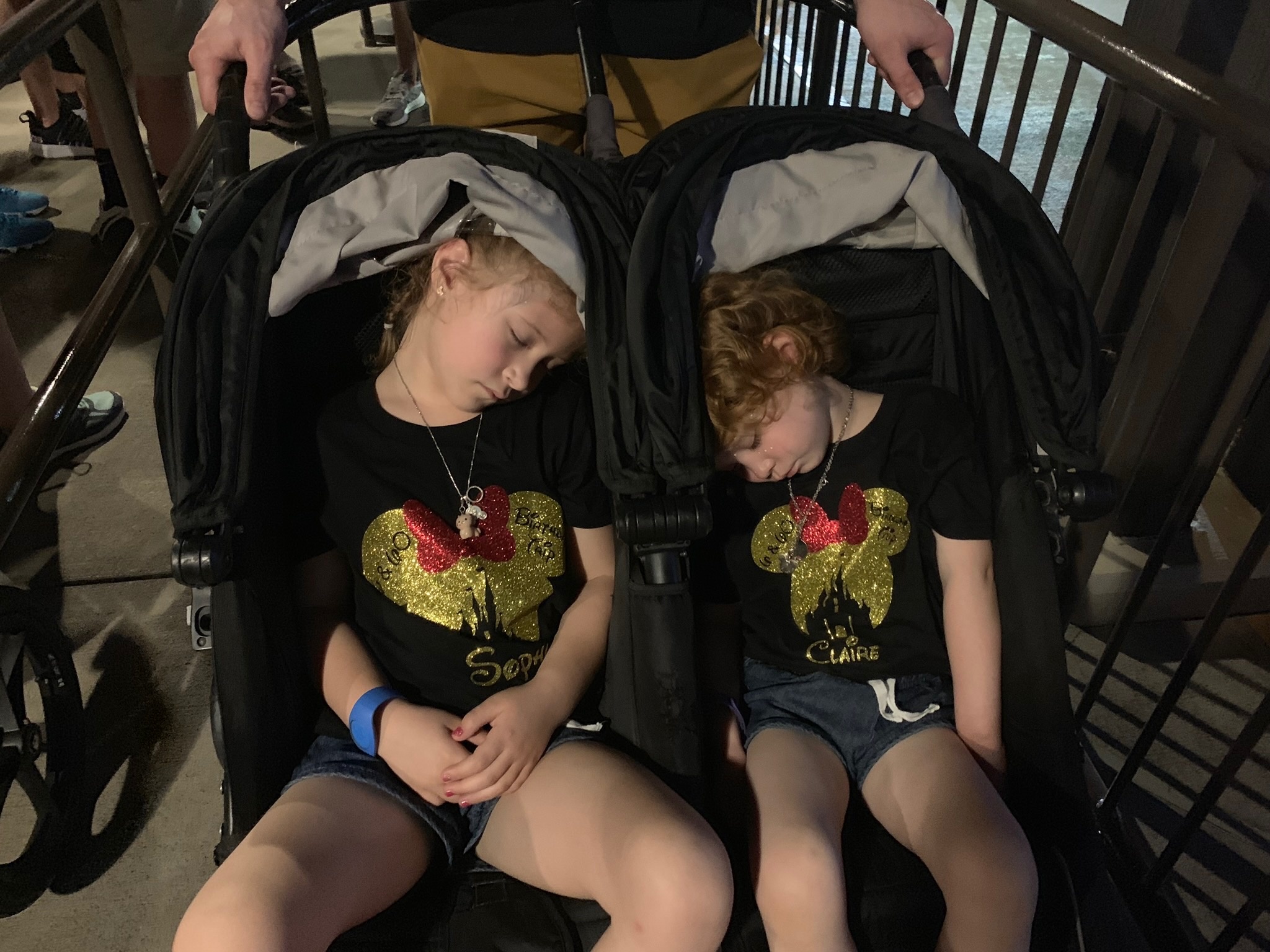 Ahhhhh, the sure sign of a successful vacation!