Why say it with words when a picture does it so much better!
Finished!  Claire's beautiful 'Gaggle of Girls' pink sweater.  Blocked, ends sewn in, ribbon backing the button band, and buttons, chosen by Claire herself.  All that's left is for the girl herself to model and show it off.  Ah yes, everything nice indeed.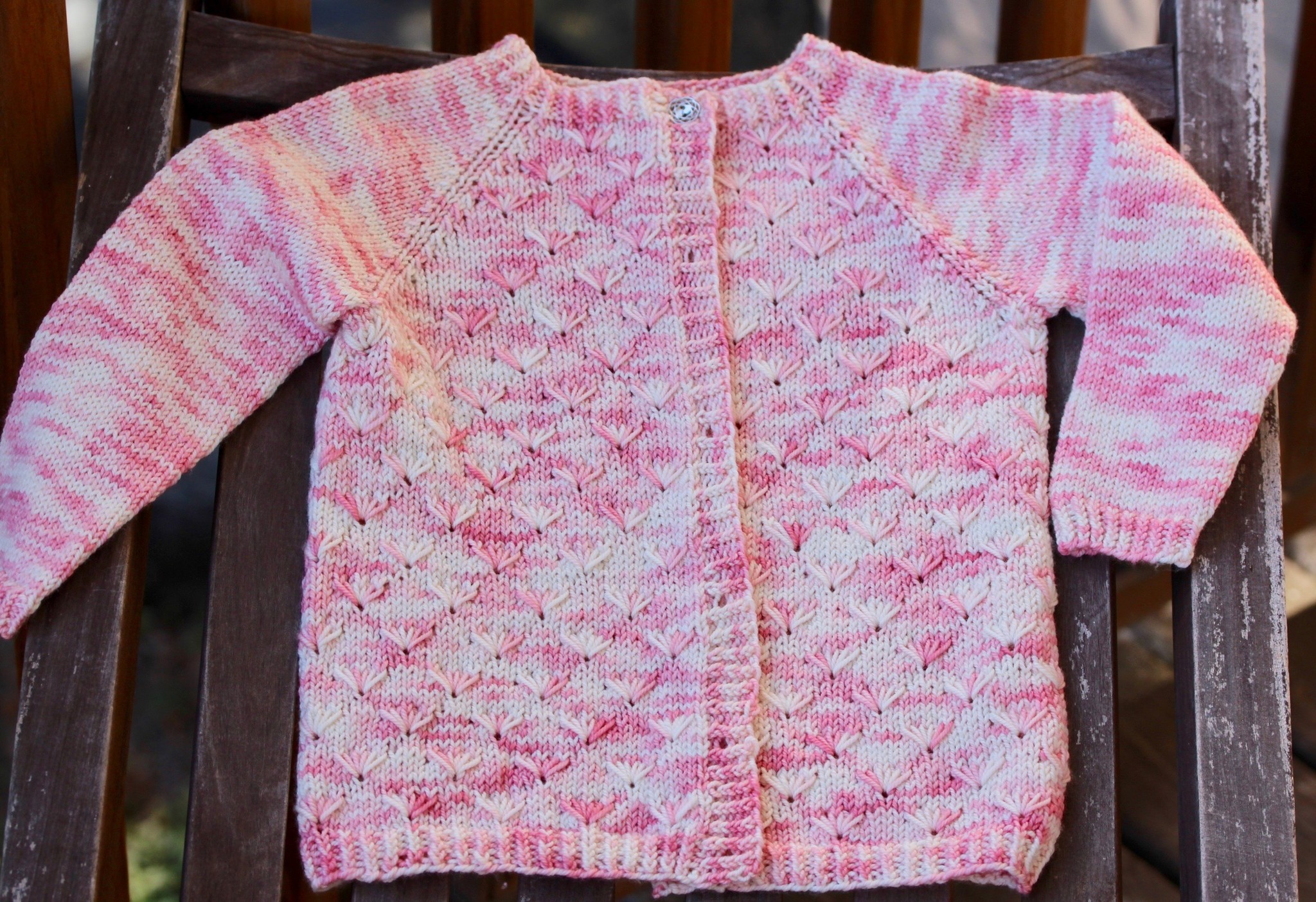 On to the other two.  I can do this!