My birthday, Mother's Day, and a wedding anniversary - what my husband fondly refers to as "The Trifecta." A bead of sweat appears on his brow as the triple threat to his wallet approaches each year. This year was both familiar and different, given the state of our world. Two of three celebrations in the books, and life is still great!
April 27th, Mother's Day, and Jay's and my wedding anniversary at the end of May - lovingly known in our family as The Trifacta.  With this stay at home requirement in place, it's been a bit of a challenge to find joy in these celebrations.  Honestly, I was happy to pretend my birthday wasn't a thing this year.  But whoa is life, my day came, and yes, I had to become a year older.  My daughters and I have an annual, most wonderful birthday tradition - Ladies that Lunch!  We choose a nice lunch spot, and enjoy each other's company while enjoying a bottle of bubbly (or two).  We've feasted on French, Italian, NW farm to table, and Polish cuisine.  But alas, not to be this year.  Bless their hearts, though.  My three little granddaughters (with the help of their mommy) secretly invaded my front porch and driveway, drawing hearts, and flowers and messages of 'Happy Birthday' in chalk.  There were handmade cards, balloons, flowers, streamers, and even a cake.  And not to be missed, a FaceTime sharing of bubbles; delicious, although remote.  A birthday I'll always remember.  Thank you to my gaggle of girls!  One special day down, two to go.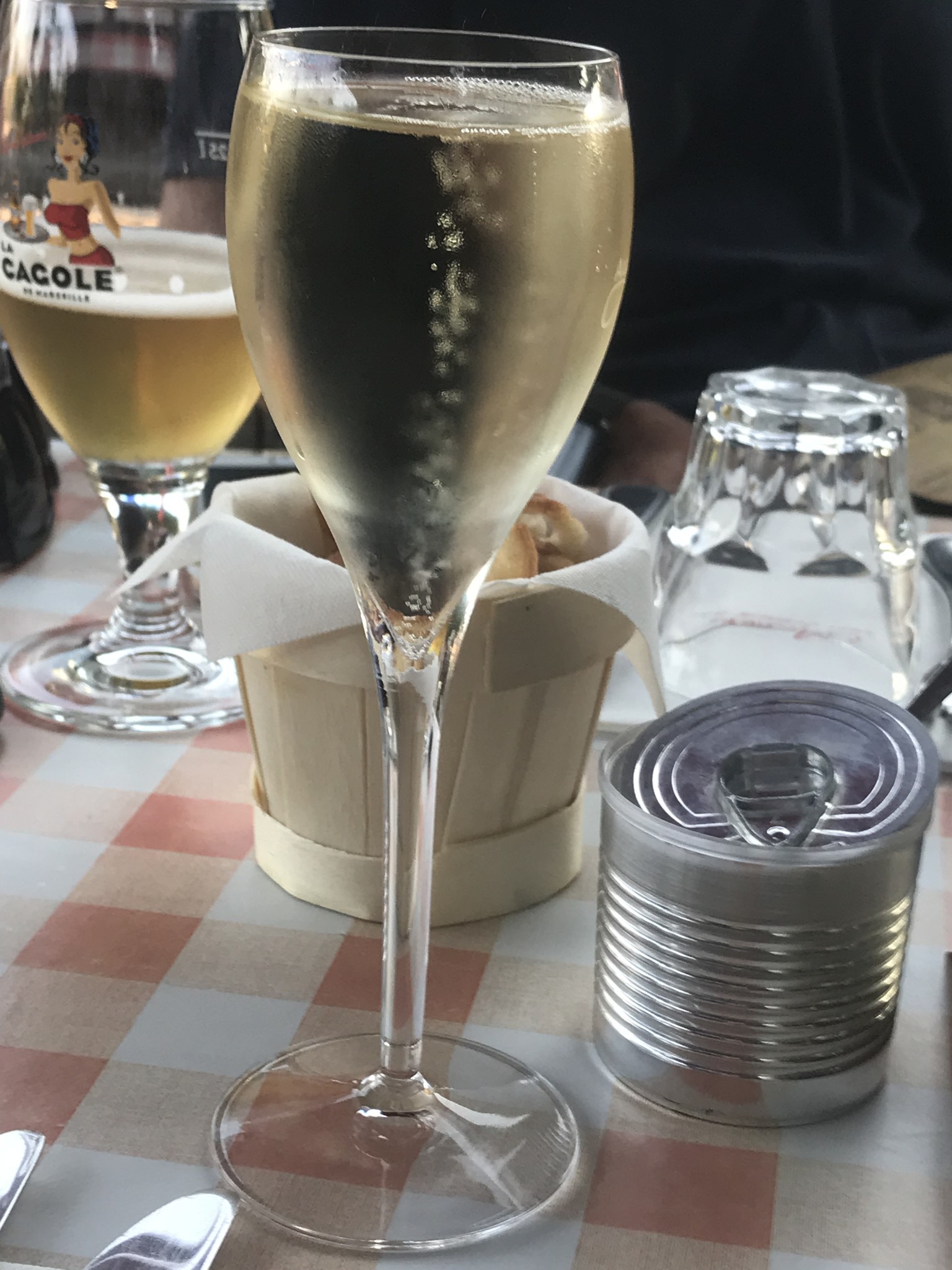 Then came Mother's Day.  A beautiful, sunny, very warm day.  Would usually have been spent again, at a favorite restaurant for brunch or dinner.  But as with my birthday, not to be.  Enter a very large backyard, with a lovely swimming pool, and a newly completed outdoor kitchen.  And lots of space to socially distance.  You can definitely stay 6 feet apart on gigundo pool floats.  I relished watching the gaggle of girlies have a blast in the pool, and enjoyed a wonderful home smoked meal, again with pink bubbles.  Yes, I do miss the customary hugs and kisses.  But those will be back.  Our family celebration of Moms was on Saturday rather than Sunday this past weekend, so that left the actual day to me and my needles - my second favorite thing to spend time with, next to family.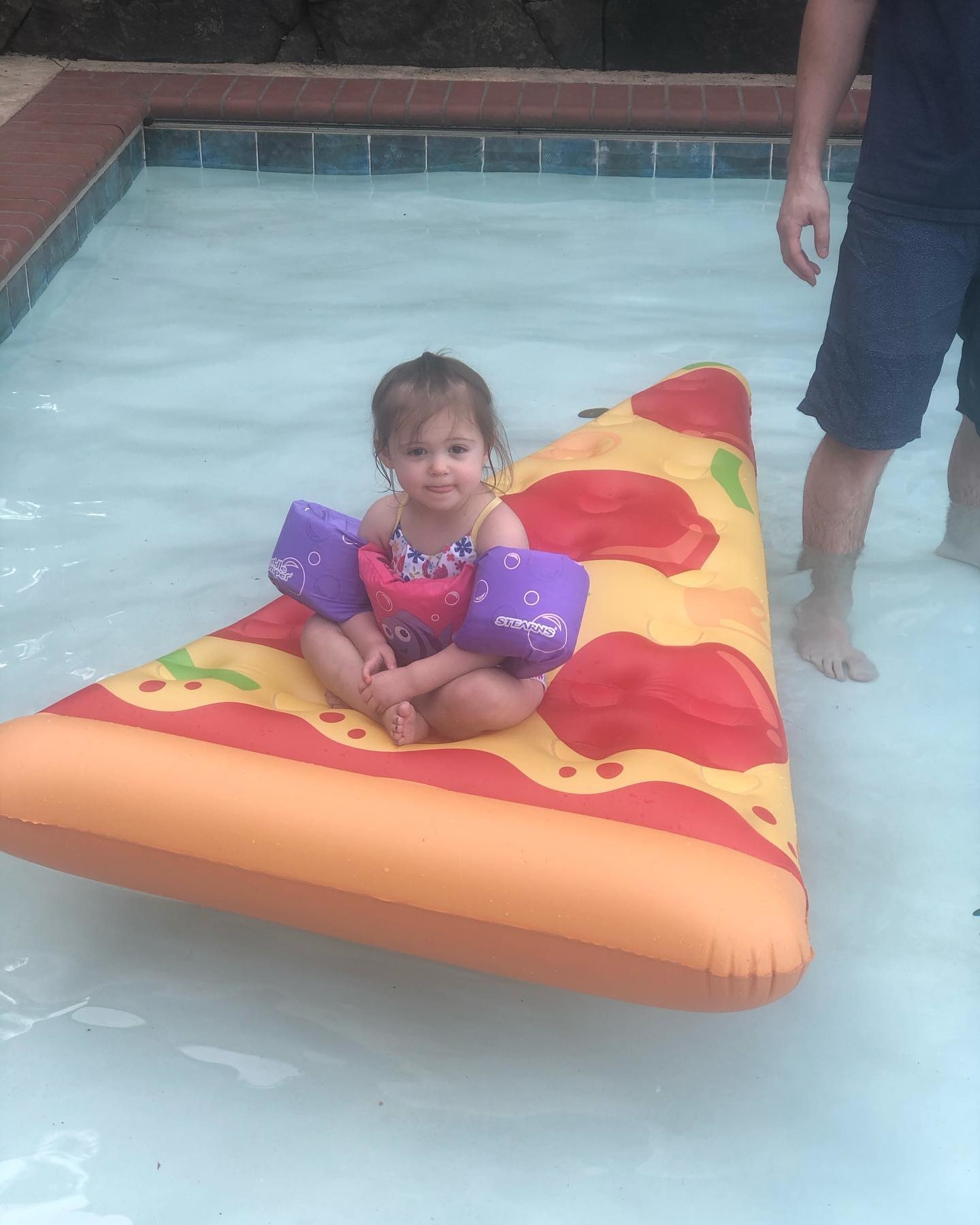 So there's just one event left for Jay to worry about.  And this one may be a bit more of a challenge.  Our tradition for the past few years has been a trip to the ballpark.  Specifically, a Mariner's game.  One year we even went to Denver to watch our team play (and win, believe it or not).  But there's to be no baseball, no travel, no nachos in a helmet at T-Mobile Park, . . .   I'm sure my fellow baseball lovers will agree - these replayed 'Greatest Games' on TV just don't cut it.  So maybe a pair of Mariner socks are destined to be knit in lieu of a trip to the field.  And I do have a helmet (or twelve) in my kitchen cupboard.  Nachos at home by the pool watching game re-runs knitting socks with blue and green variegated yarn - I think that will be how this year's Trifecta is crowned.  On the up side - if they can't play, the Mariners can't lose.  And best of all, 38 years of marriage to a great guy to celebrate.  Yes, this Trifecta is looking like a success story, once again.