Knit, wrap, turn, add a new splash of color. And watch as a beautiful bouquet of tulips evolves. Just what's needed to cuddle up in, bringing a smile to my face.
As is quite common with me and my knitting life, I stumbled across a new pattern and absolutely had to give it a try.  Nope, not good enough to put it in my Ravelry library and save it for later.  The pattern - Linnea Ornstein's "Bukett" - is a lovely shawl that uses short rows to create a beautiful bouquet of flowers.  An intriguing technique to add color to your work.  And there you go; I was hooked in.  She actually has several designs that use the same short row strategy to incorporate floral motifs in the pattern.  I mused over several yarn options - Sincere Sheep's Silken Fingering with one of Spincycle's Dyed In the Wool colorways (Midsommar perhaps) was a strong contender.  But after considering all the colors I wanted to include, I settled on a Rowan yarn.  New to the line last spring, Island Blend Fine is a delicious blend of Extra Fine Merino, alpaca and silk.  Perfect for a drapey shawl.  With white as my main color, my Bukett will bloom with lavender, purple, bright pink (of course), yellow, green teal and light blue tulips.  A colorful bouquet, for sure.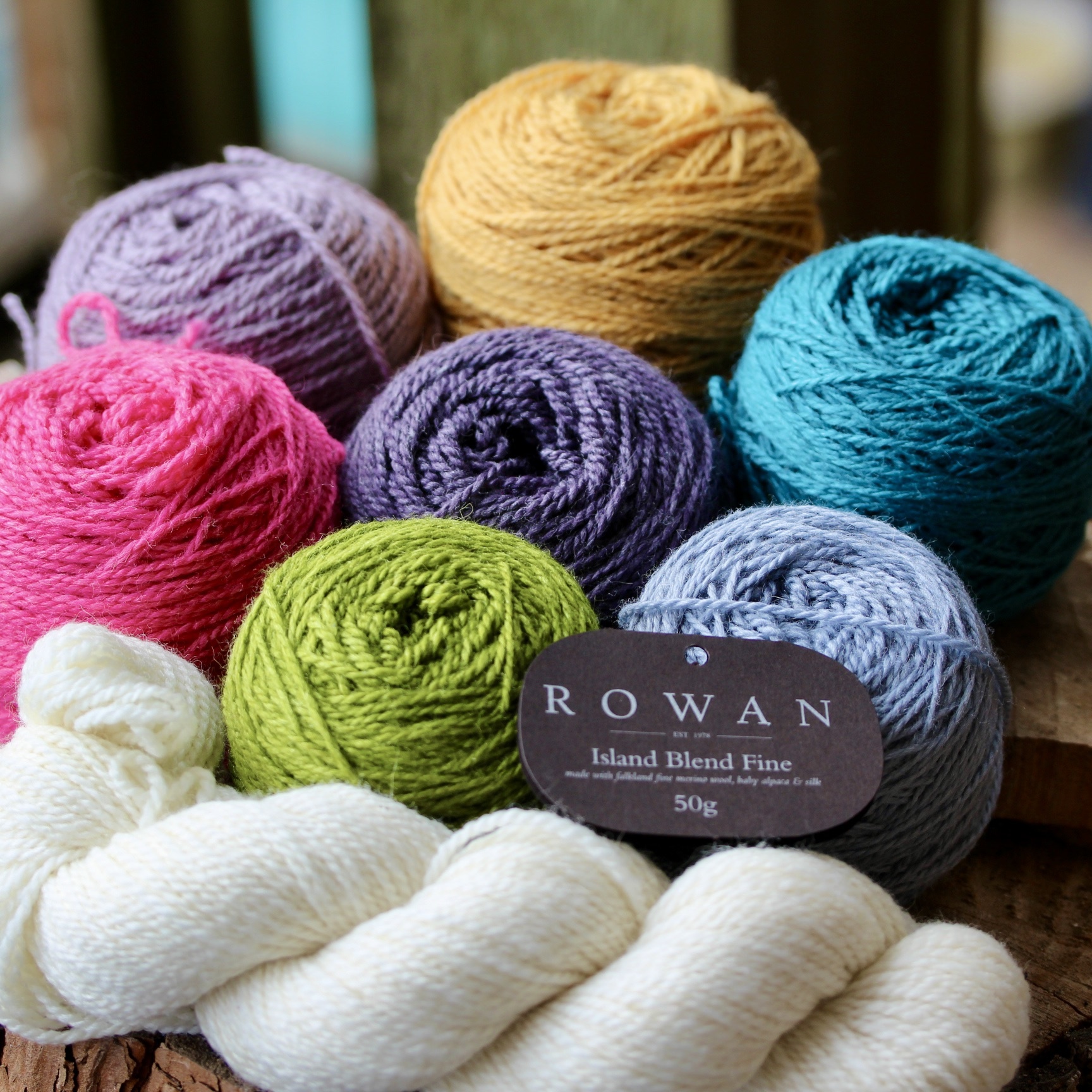 I dove in last week.  The shawl starts with a whole boat load of garter stitch.  Great for TV watching.  Usually, with that much plain 'ole knitting, I'd get bored and move on to something else.  But this time, the anticipation of knitting a colorful tulip kept me going.  And I was not disappointed.  Kind of like when you knit with a self-striping or long color repeat yarn, the anticipation and mystery of what's to come keeps you going.  So far, I've finished 10 of the 14 tulips, and I've not lost interest.  Amazing!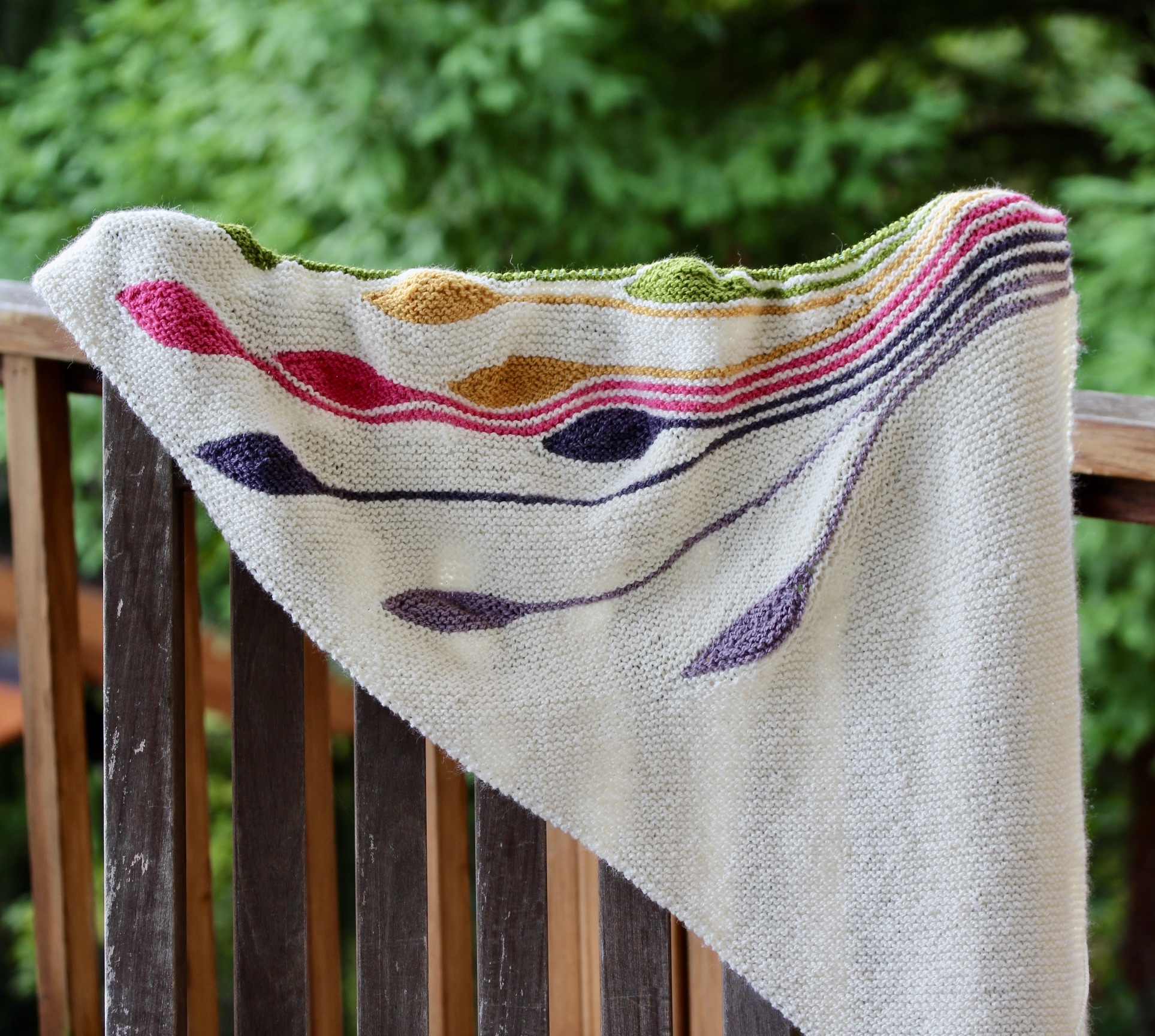 And of course, as with all my knitting endeavors, as I work my needles, I'm mulling over the color scheme for the next Bukett.  Yes, this may be the one and only project that I want to repeat.  That Sincere Sheep Spincycle combo is calling.  Or maybe a main color with some sparkle.  But for now, back to my 11th tulip.