2022 Shop Patterns
Our patterns this year speak to the Crawl's theme - Bloom. We're so delighted that, in the face of the ongoing pandemic, we're able to find ways to re-open and bloom.  We have two lovely shawls for you, both inspired from this year's theme, Bloom.
Back In Bloom (Knit)
Designed by Anne Lindquist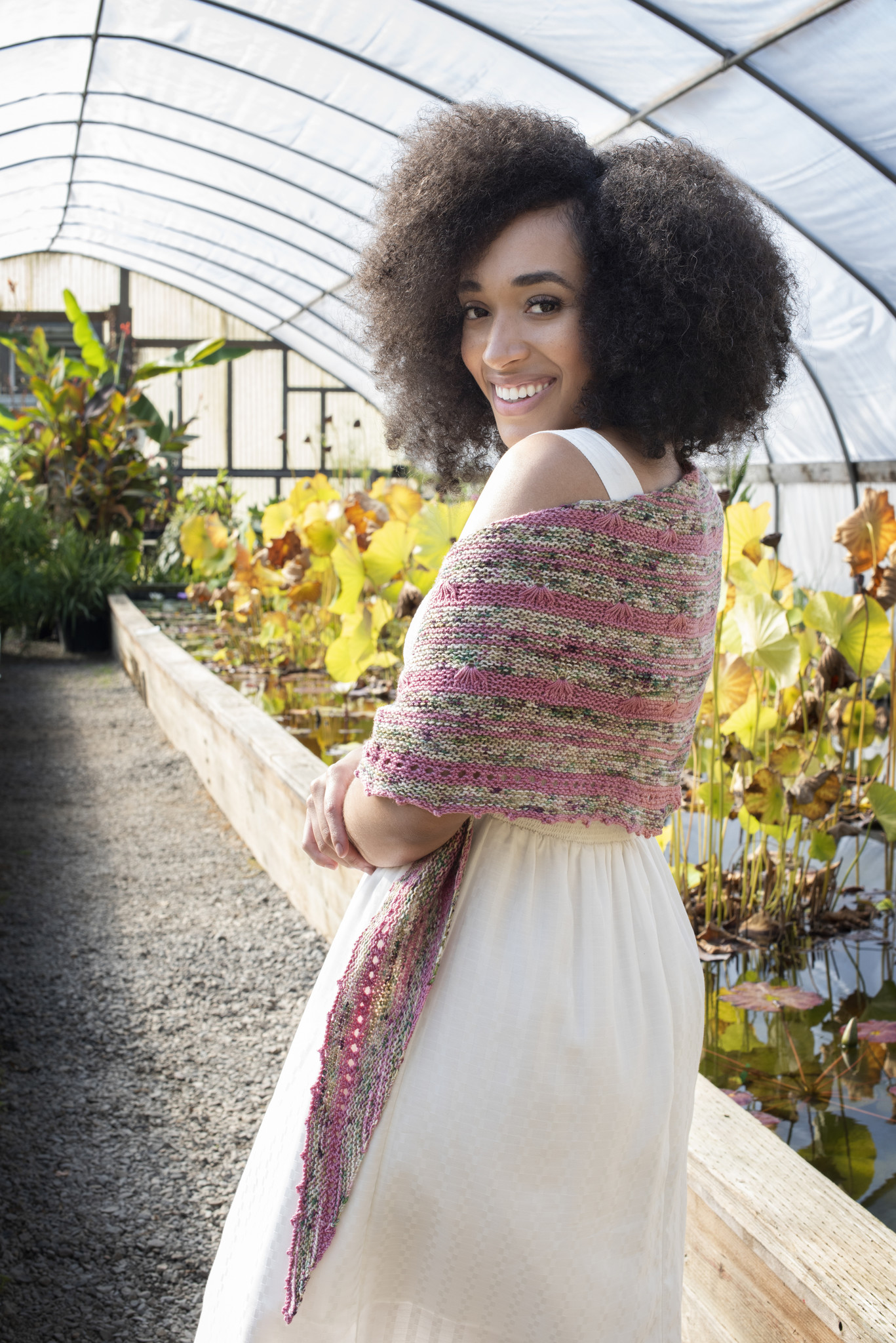 We're Back In Bloom!  This asymmetrical shawlette design begins at one point, growing and blooming into bursts of color and pattern, much like our world as it gradually reopens.  Right-side increases every row are balanced with alternating decrease sections on the left, creating a wavy edge.  A picot bind-off finishes the shawl with a final blast of color.
Thistles (crochet)
Designed by Shelly Dinh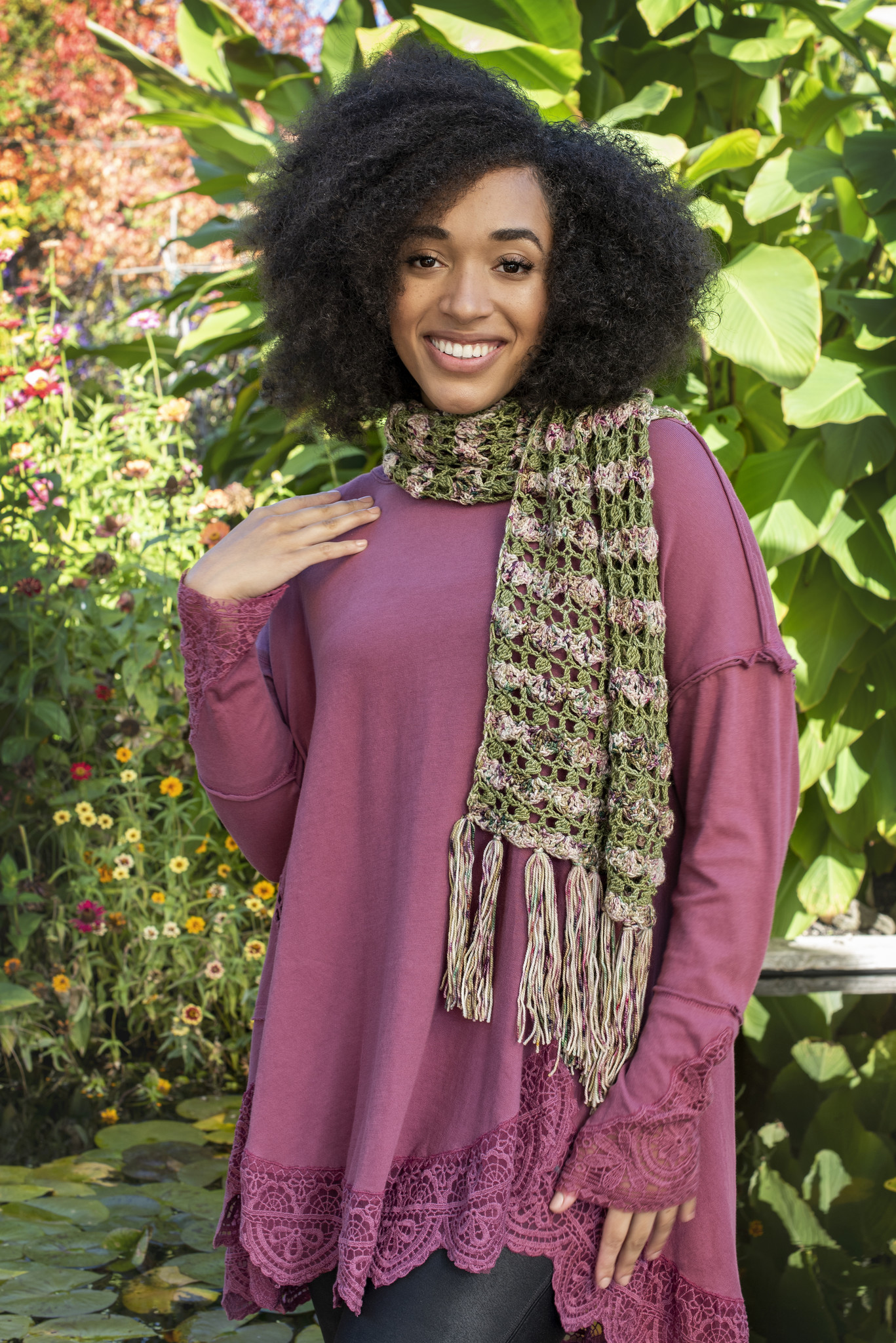 This stitch pattern was inspired by the humble thistle.  Thistles are considered weeds by many because they can grow anywhere.  They are, however, quite lovely, as well as Scotland's National flower.  Wrap yourself in this rectangular, center-out reversible shawlette and follow the example of the thistle . . . Bloom everywhere!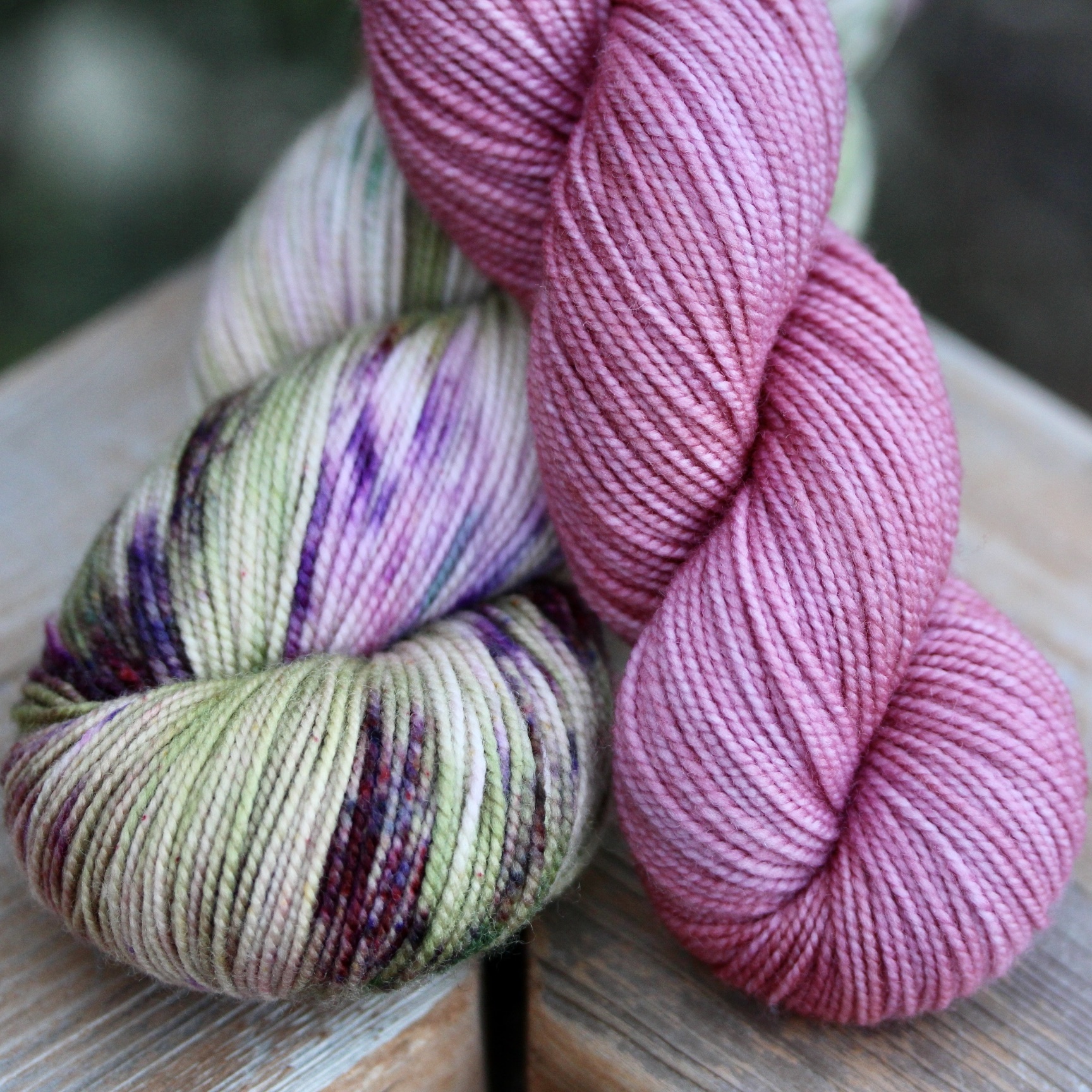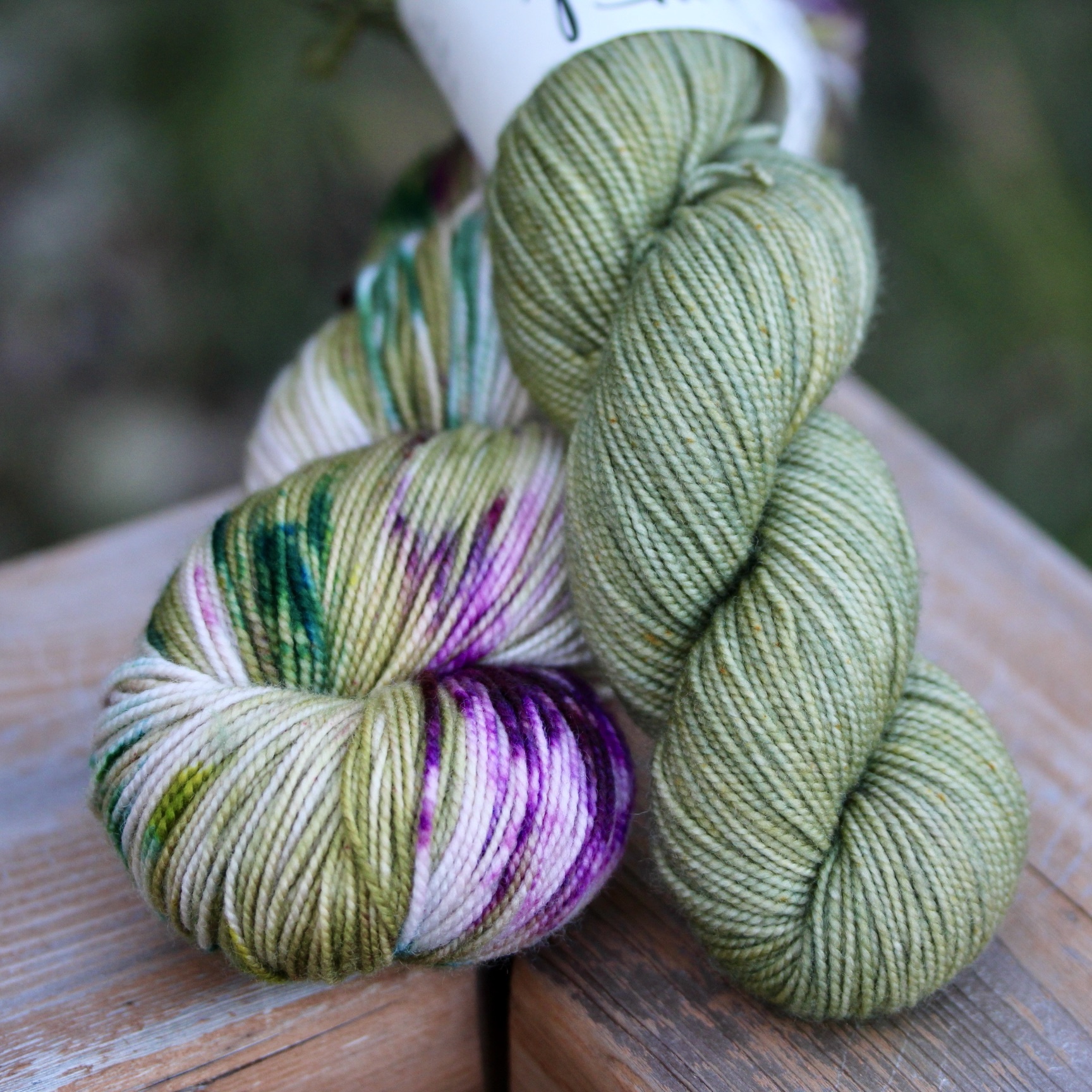 Back In Bloom (knit) and Thistles (crochet), are both worked with the same yarn - Knitted Wit's Fingering (USA sourced sheep to skein, 100% SW Merino, 420 yards / 115 grams).  The main color, Back In Bloom is a For Yarn's Sake exclusive colorway.  A half skein of Fingering provides the solid color accent - choose Dusty Rose or Sage.  Make a purchase from For Yarn's Sake during the Crawl, and these lovely patterns are yours to download for FREE!

Purchase your Dusty Rose Back In Bloom Kit HERE
Purchase your Sage Back In Bloom Kit HERE
Supporting our Community
Just like last year
,

10% of our shop pattern kit sales will be donated to Michael's Place.  Created in 2005, Michael's Place is a 501 (c) (3) non-profit organization where adults with developmental disabilities have the time of their lives working and playing with 50 Miniature Horses, 6 alpacas, and gathering eggs from 25 chickens. Individuals with disabilities who may be afraid of a standard size horse jump at the chance to embrace the small ponies. Their goals are to help each participant have a good day, teach skills, increase self-esteem, increase confidence, mobility, and recognized as productive successful individuals. We're incredibly excited to support the ongoing good work of this wonderful organization, offering a unique environment for adults with special challenges to thrive.