Knitted Wit & Local Designers' Trunk Show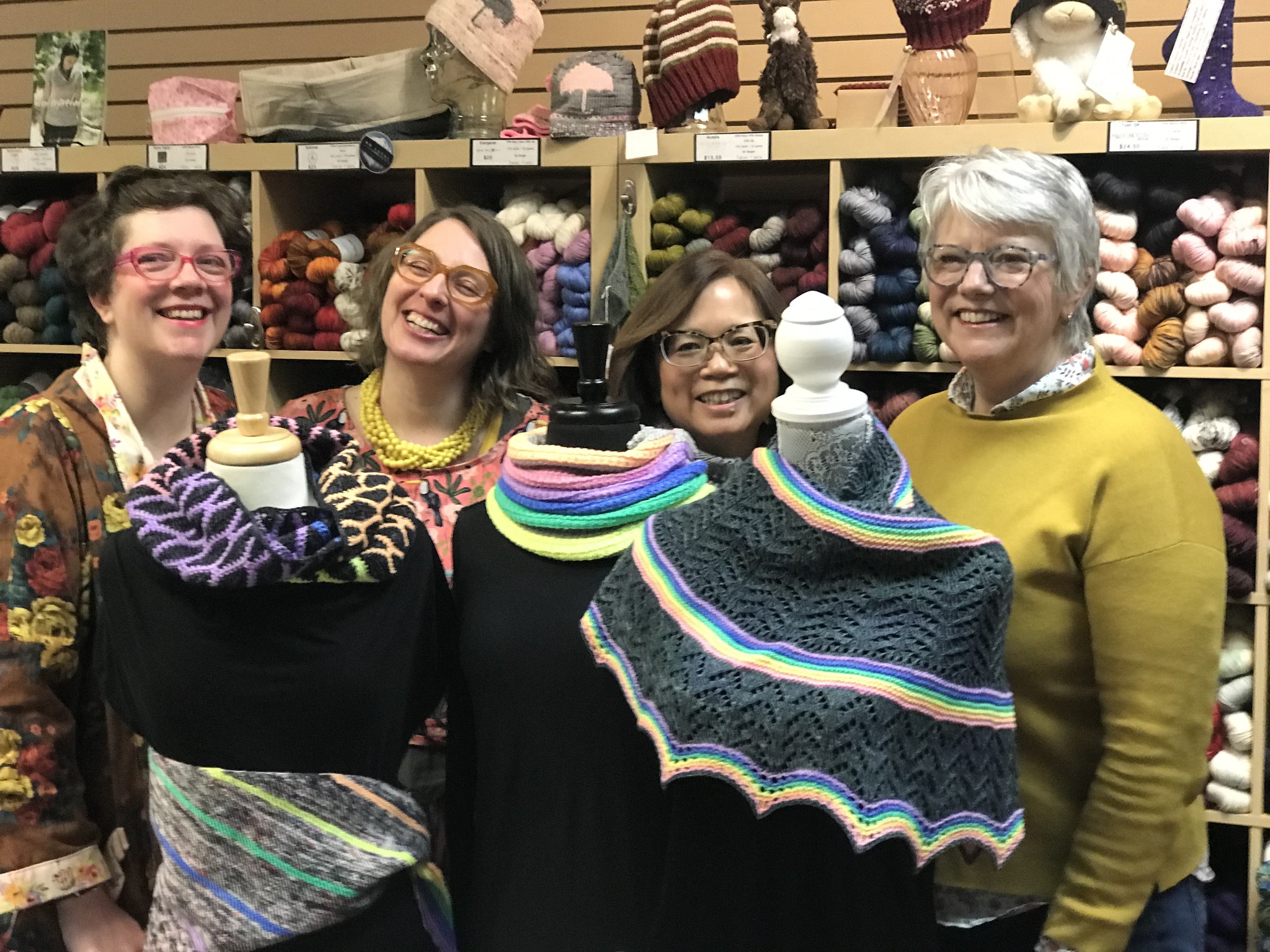 An annual tradition.  And this year, in person! 
One of our favorite local Indy dyers and three phenomenal local designers toast the start of the 2022 Crawl with us, gracing our space with their lovely creations and yarn.  Debbi Stone (Stitches of My Life / Adventure Du Jour Designs), Michele Lee Bernstein (PDX Knitterati), and Shannon Squire (Shannon Squire Designs) share their latest designs.  And Lorajean (Knitted Wit) brings new, unique, never seen before colors in two of her tried and true bases. Come say hi and check out what these FYS faves have to share.