Knitted Wit
Thursday February 23rd
10am to 4pm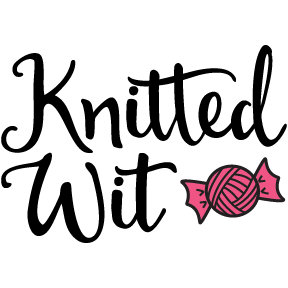 Since 2007, Knitted Wit has explored the myriad ways in which color and fiber play together.  Whether you're looking for yarn for a squishy pair of socks or a treasured heirloom blanket, you can be sure that there's a Knitted Wit yarn that's perfect for your project.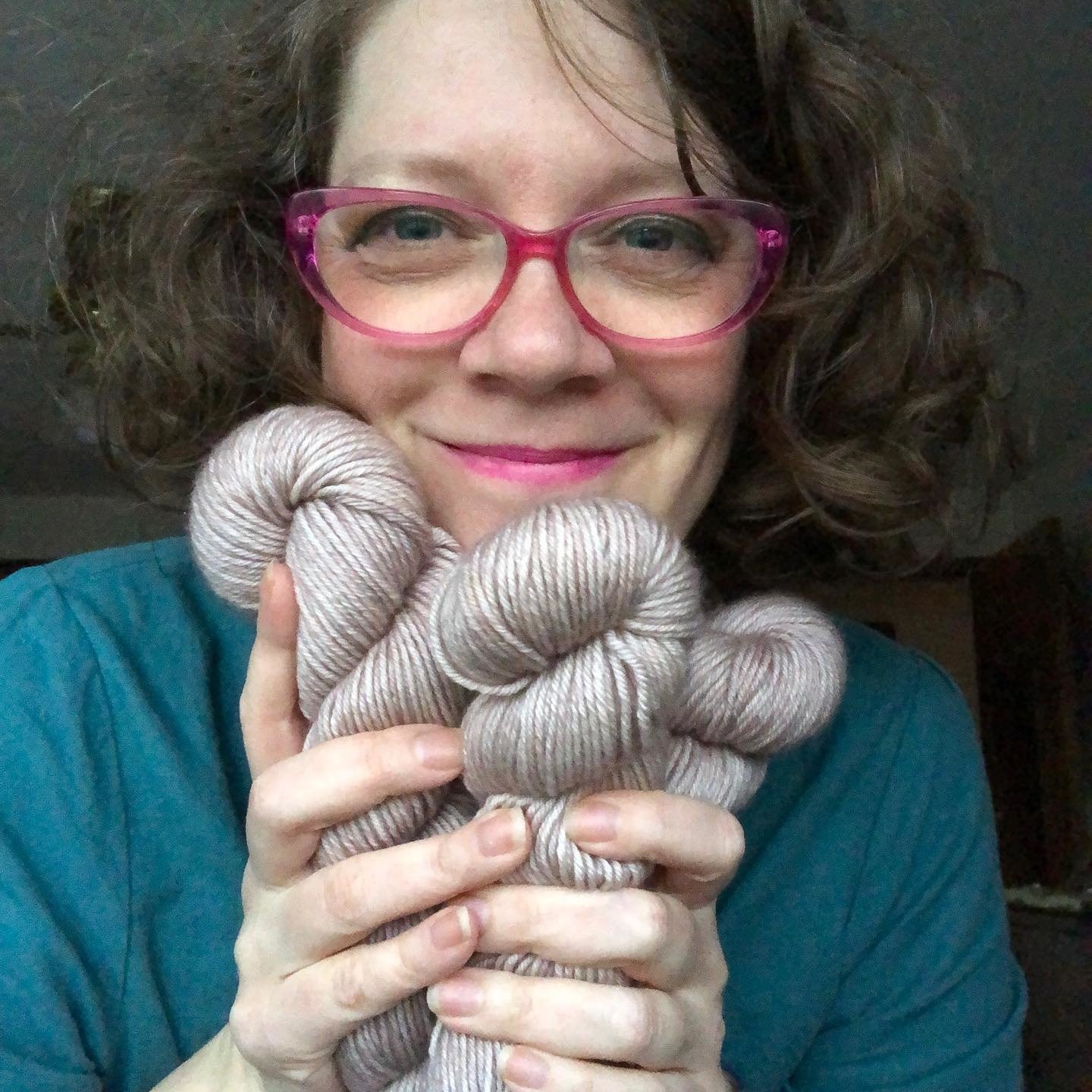 Knitted Wit is a woman-owned business based in Portland, Oregon, led by Lorajean Kelley.  Learn more about the sparkling rainbow-obsessed unicorn queen of Knitted Wit and her team of sassypants individuals behind the scenes at Knitted Wit World Headquarters HERE.
This year, Lorajean is sharing her Sport base with us.  In an abundance of the beautiful Knitted Wit colors we love so much.  Along with her side-kick Shannon Squire, they'll also be sharing a limited number of their Ewe Tubes and Knitted Wit Sock Tubes.  Come by, say howdy, and check out all the Knitted Wit goodies on Thursday February 23rd - Lorajean and SHannon will be at the table from 10am to 4pm.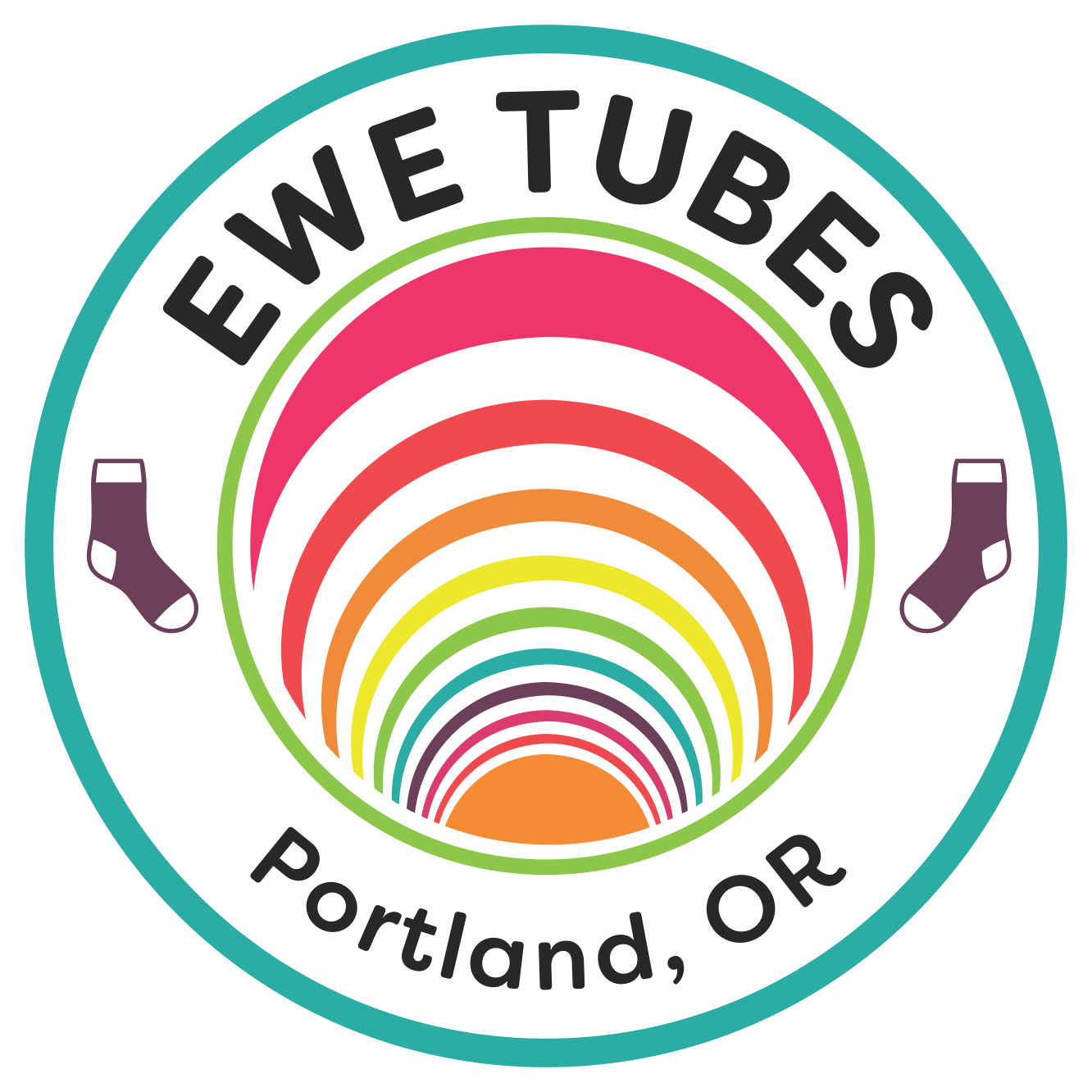 What's a Ewe Tube?  Well, let Shannon and Lorajean fill you in!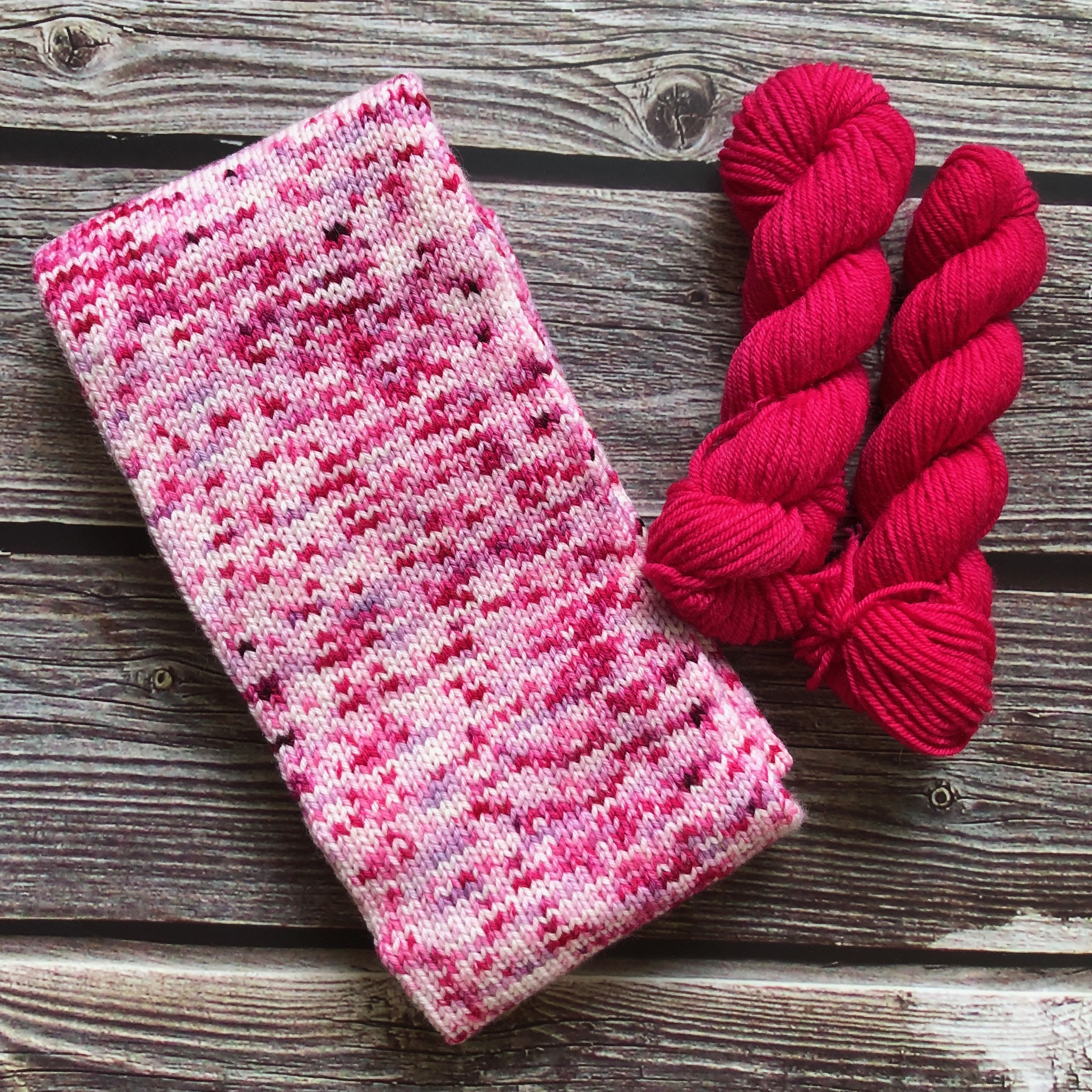 Love socks, but want a more instant-gratification-adjacent experience making them?  Ewe Tubes are here for you, friends.  Snag a knitted tube, add toes, heels and cuffs, and you've got almost-instant socks.  Each tube includes a full pattern for both socks and fingerless mitts.  And with a 100 gram tube, you can make both from a single tube.