Shannon Squire Designs
Thursday February 23rd
10am to 4pm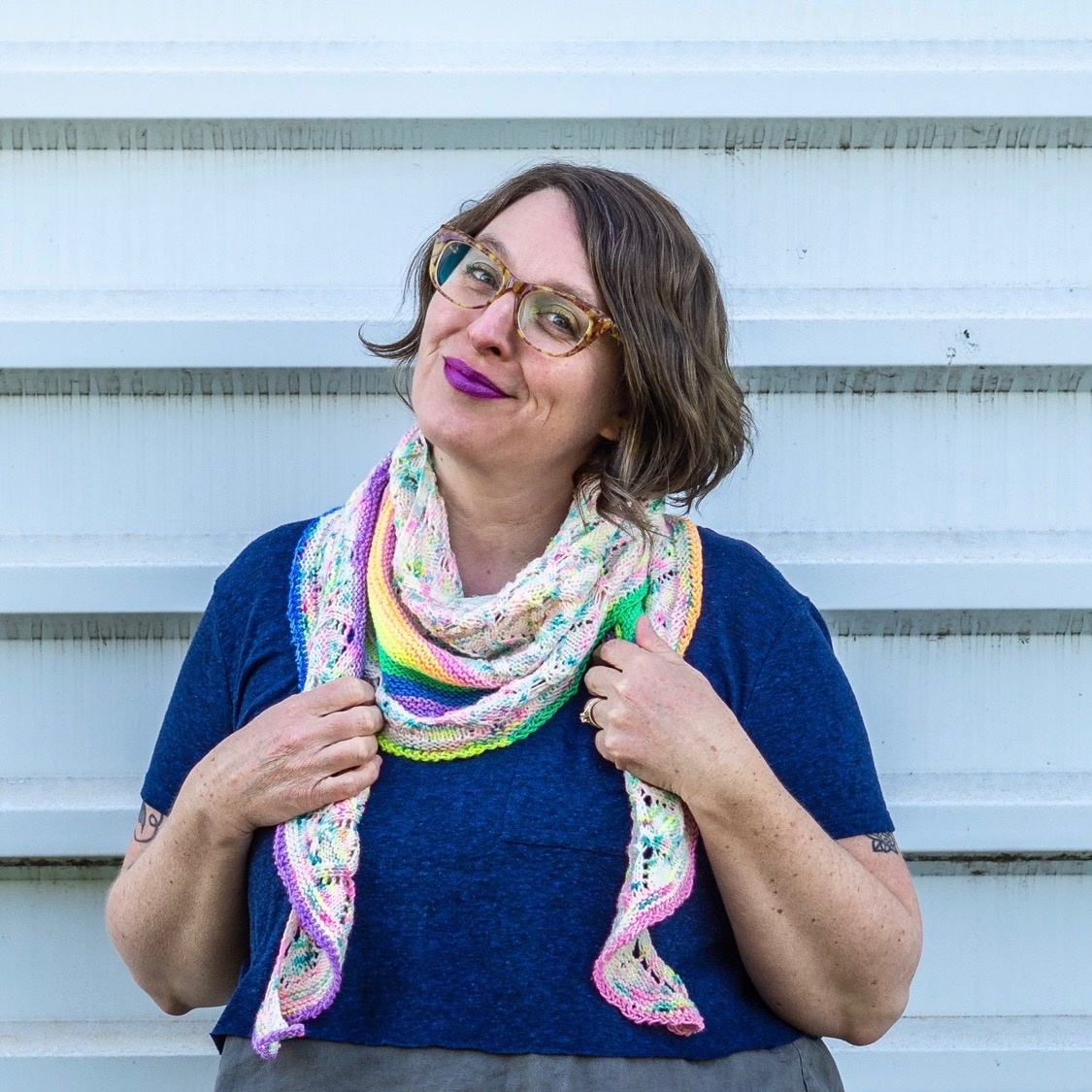 "I'm Shannon Squire, and I think it's safe to say that I am completely and totally addicted to knitting. I have at least a bazillion projects on the needles at any one time, and am always dreaming up new designs."
Shannon Squire
Shannon's been designing hand-knitting patterns since 2010, striving for enjoyment in her designs, above all else. She thoroughly enjoys designing, and wants those who knit her creations to thoroughly enjoy the making.
Find Shannon's designs on her website ShannonSquireDesigns and Ravelry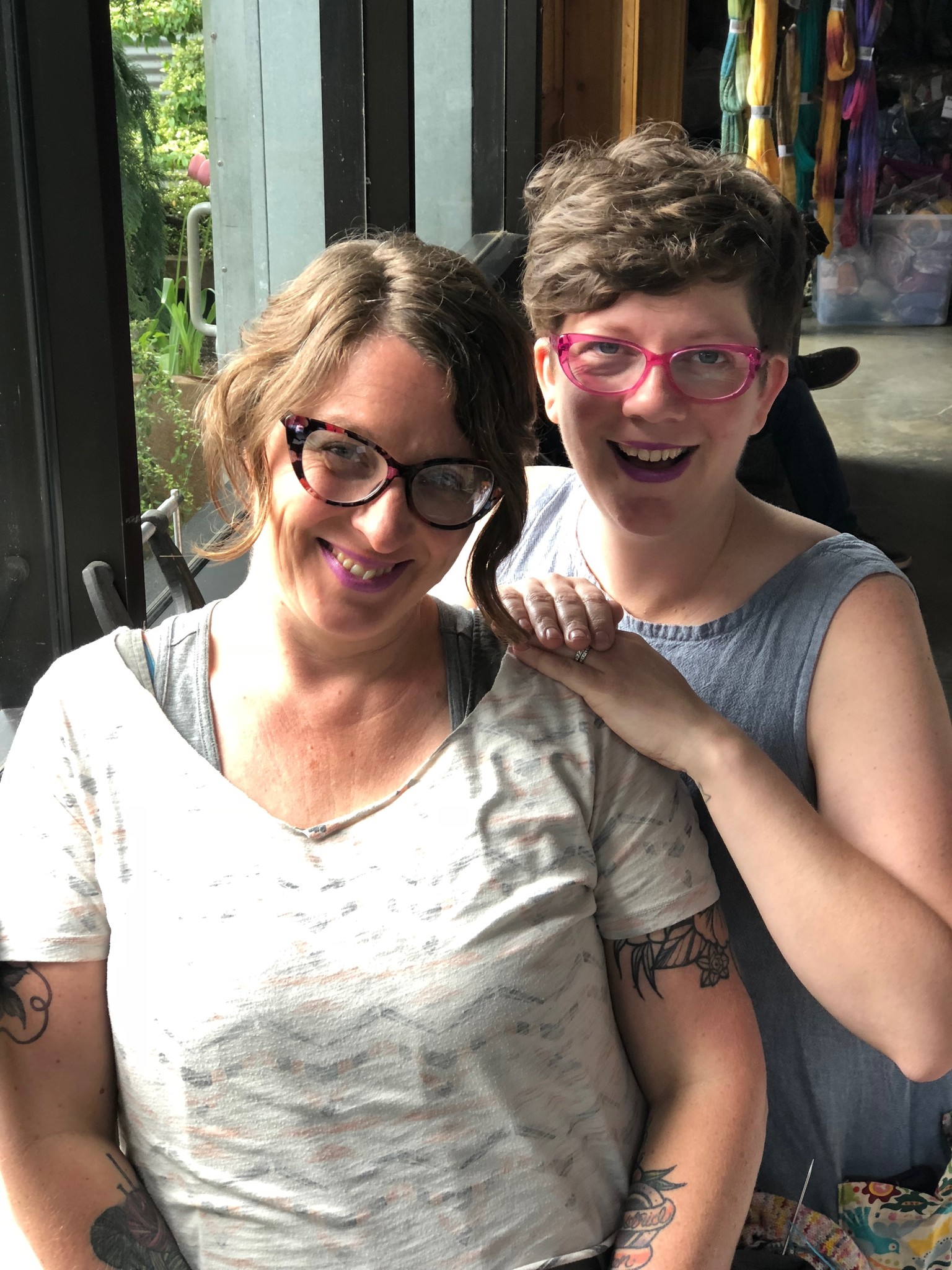 In addition to her own design venture, Shannon is the wordsmith for Knitted Wit. She writes the Knitted Wit newsletters, and is behind a lot of the KW communications. She also designs oodles of projects in KW yarn every year, and always has at least a few socks in KW Sock on the needles at any time.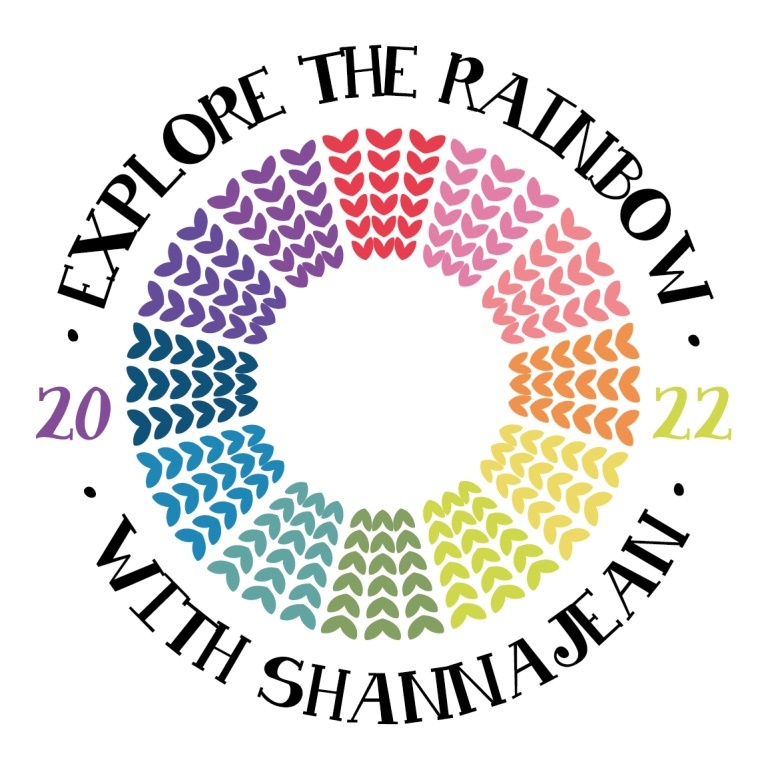 In 2020, Shannon and her bestie for life Lorajean - lovers of yarn and knitting and laughing and spending time together - decided to join their creative forces, forming The ShannaJean Club. The Club is a yarn-and-project club showcasing the dyeing talents of Lorajean and the designing talents of Shannon.
Year 4 of the ShannaJean Club - Explore the Rainbow kicked of this past January. The theme for 2023's exploration is 'lean into ease.'  One featured color a month, working our way through the rainbow by showcasing a lovely tonal one month, and a fun bespeckled version of that solid the next.  All dyed on Knitted Wit's popular DK yarn, and with three different options for making - choose to knit a featured 1-skein pattern, or either a knitted or crocheted blanket that will incorporate all twelve of the rainbow colors explored over the year.
Learn more about this awesome, not-to-be-missed adventure, and see all the fun projects to be had HERE.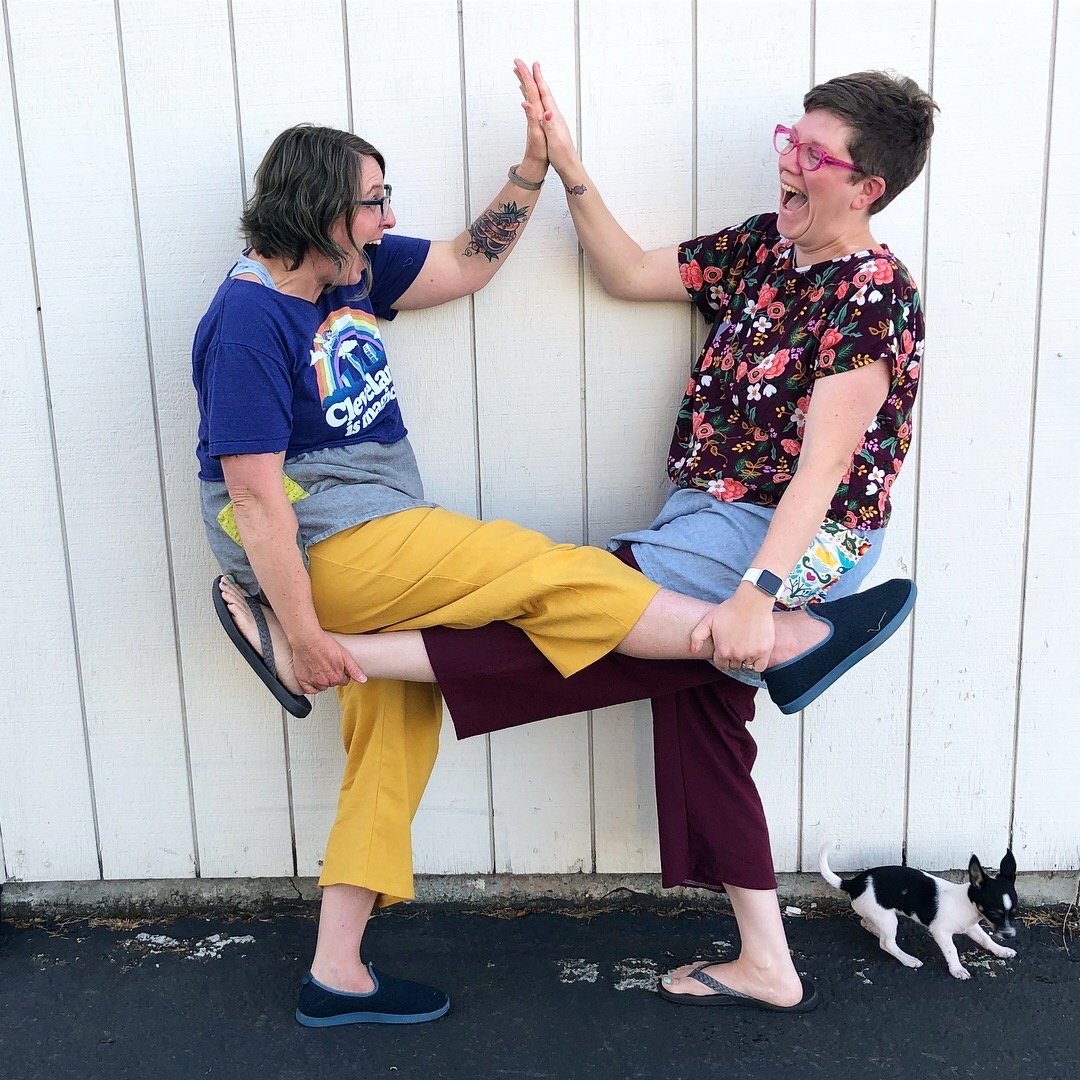 A few of our favorite Shannon Squire designs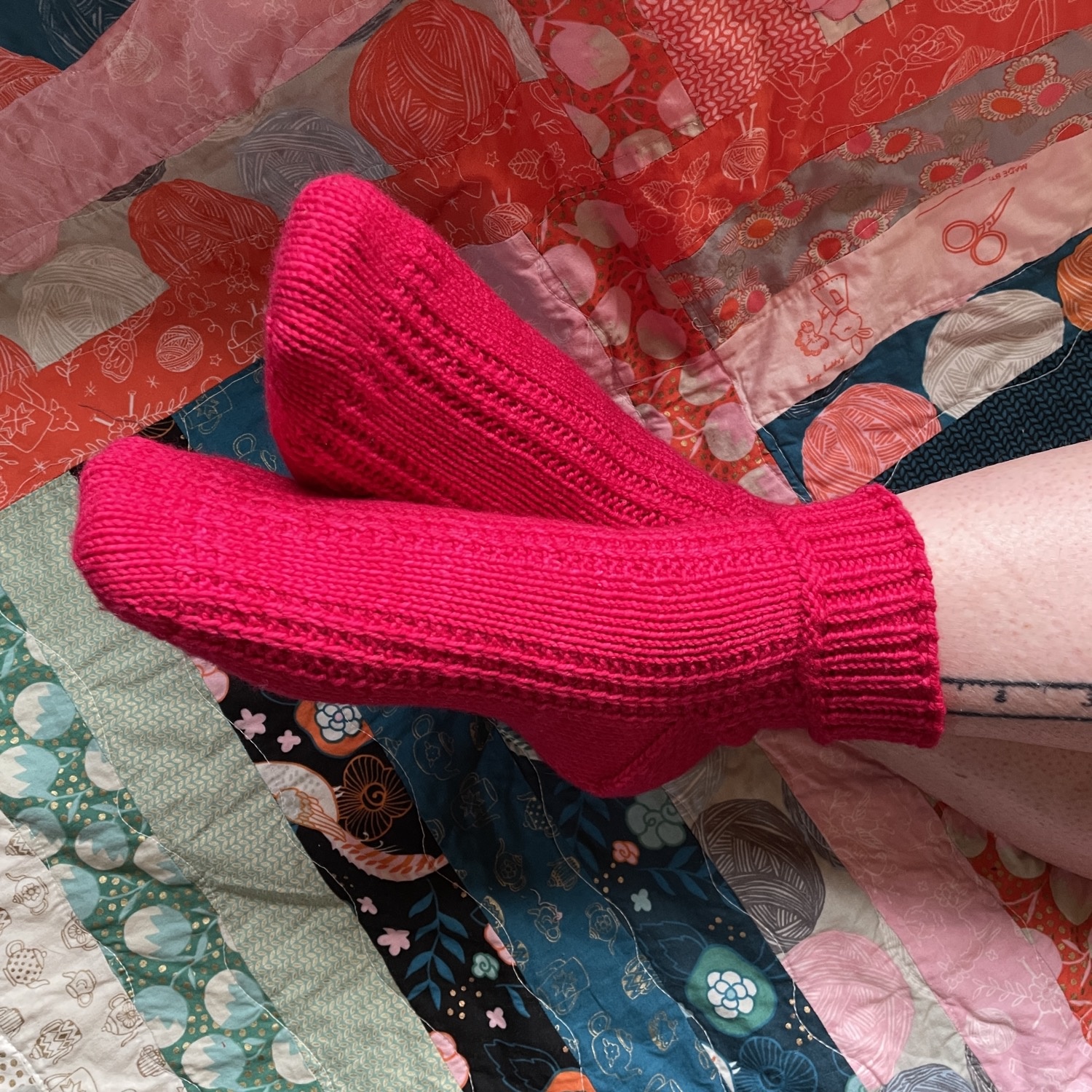 Take A Break Socks
January's ShannaJean Club 2023 - Explore the Rainbow featured pattern
Fun and fast and snuggly as all get-out! Take a break and knit these soothing socks. Read a good book, watch a tear-jerker RomCom, listen to your favorite music. Take some time for you, because, well, you deserve it!  And your feet will thank you.  These simple yet lovely socks are knit with Knitted Wit's DK.  Shown in the January ShannaJean colorway, "Liberally Bleeding Heart."

Purchase the January ShannaJean Club Kit HERE
Purchase Knitted Wit DK HERE
Shannon's Take A Break Socks pattern is for sale HERE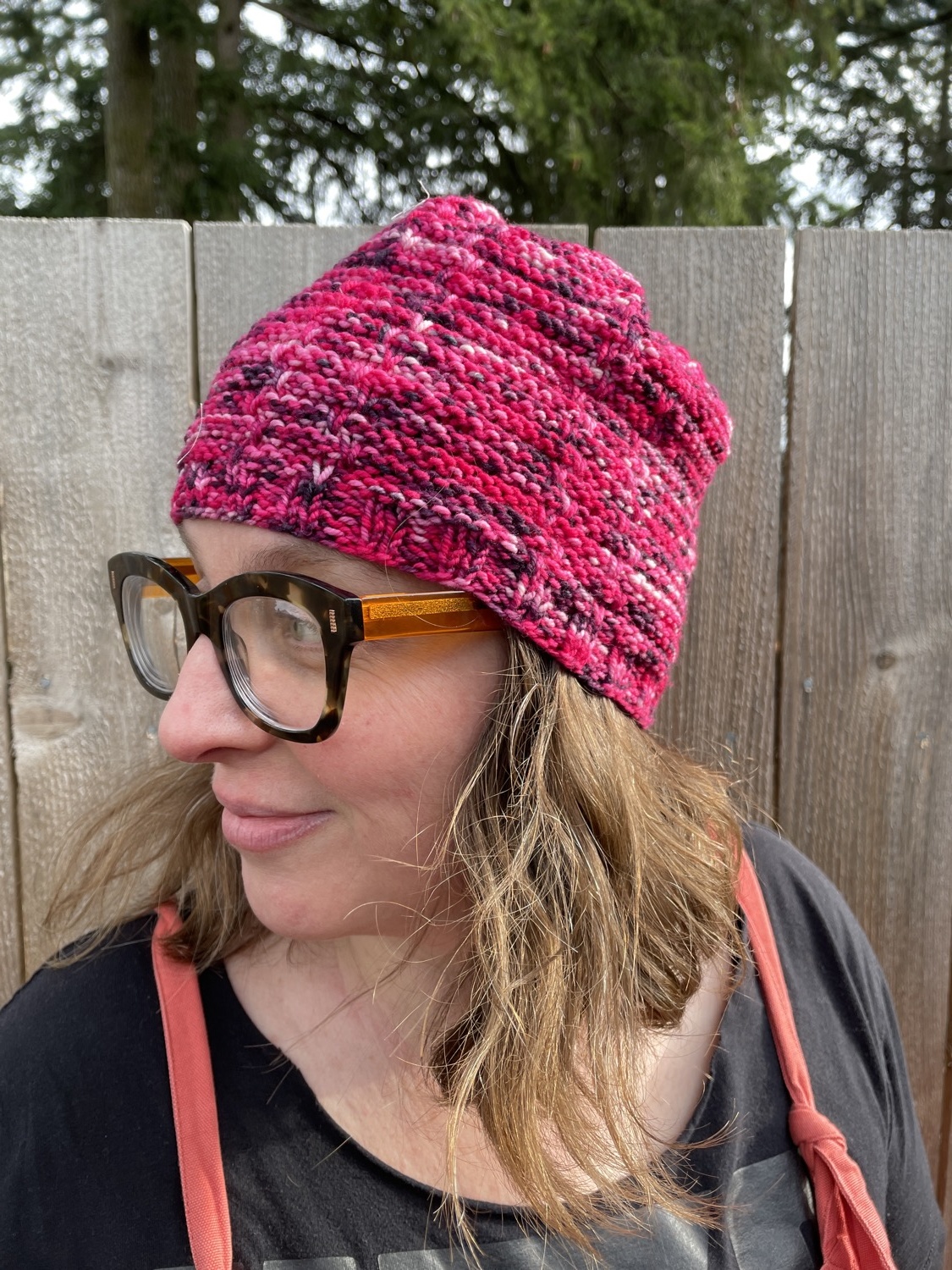 East Portland Hat
February's ShannaJean Club - Explore the Rainbow featured pattern
We're in love with Shannon's East Portland hat - a fast, fun pattern that's so super textured and squishy (our fave hat combo, to be honest). Even cuter with a fluffy pom-pom on top.  Shown here in the sister color to January's ShannaJean colorway, "Bespeckled Raspberry."  Knit with Knitted Wit DK.
Purchase the February ShannaJean - Explore the Rainbow Kit HERE
Purchase Knitted Wit DK HERE
Find Shannon's East Portland Hat pattern HERE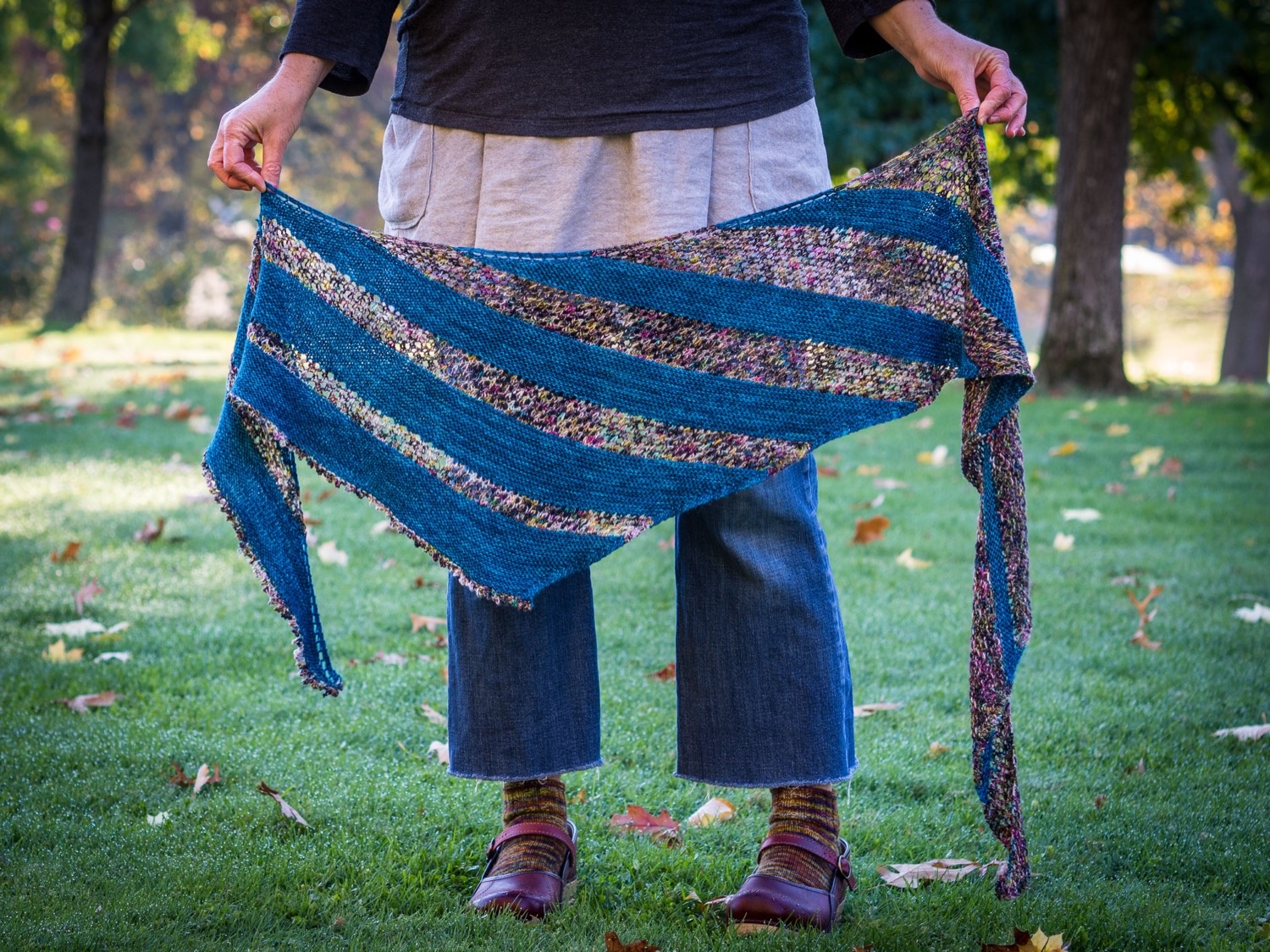 Uni-horn Magic
Friendship is magic, and so is this shawl.
The shape and colorplay are reminiscent of the horn gracing the forehead of the world's sauciest unicorn.  The color possibilities are endless, so go to town!  Use two fun opposing colors (maybe a solid and a crazy speckled), or just one - a shawl all made with your favorite color.  Jazz it up with 8 different colors for the mesh sections, using Knitted Wit's new mini skeins, Gems.  Want your creation to really sparkle?  Knit it with Pixie Plied.
Uni-horn is knit in fingering weight yarn; total yardage needed is 725 yards


Shop Sock HERE
Shop Single Fingering HERE
Shop Pixie Plied HERE
Shop Gems HERE