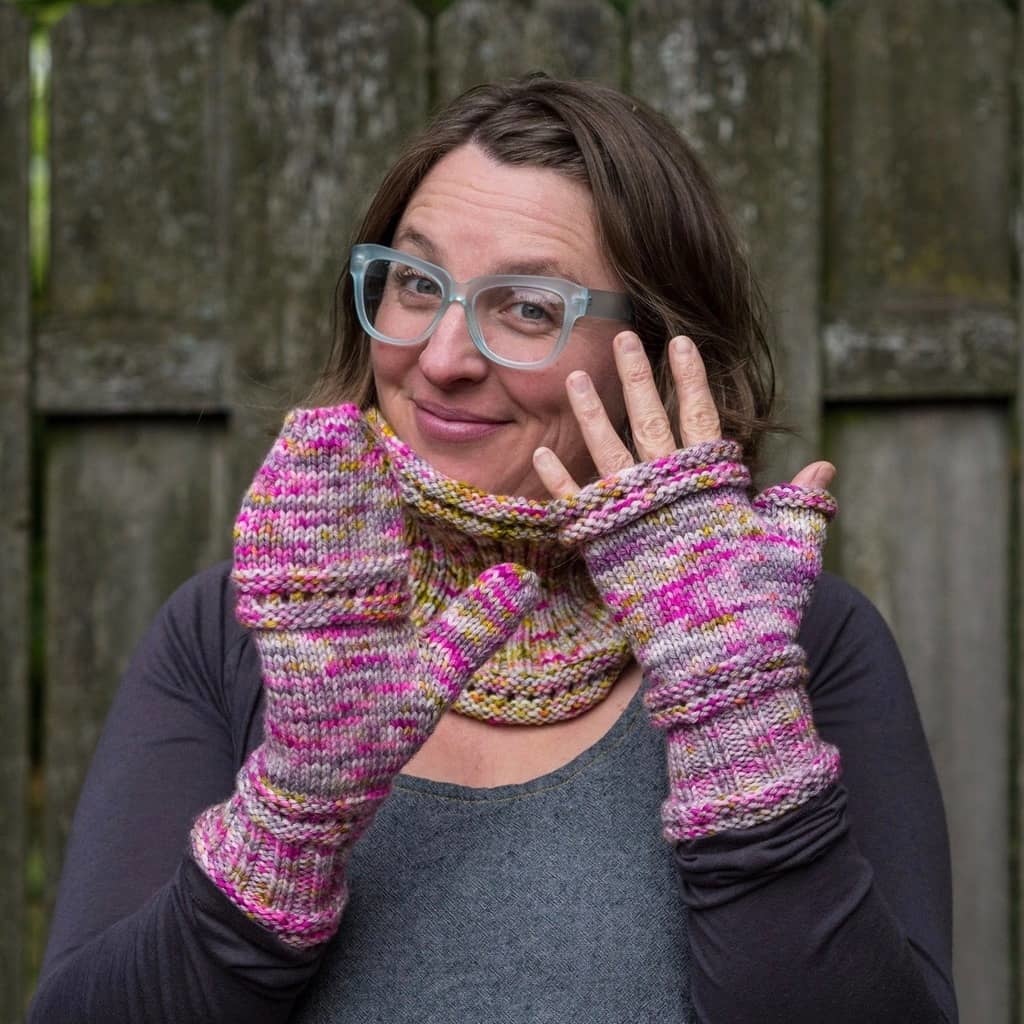 "I'm Shannon Squire, and I think it's safe to say that I am completely and totally addicted to knitting. I have at least a bazillion projects on the needles at any one time, and am always dreaming up new designs."
Shannon Squire
Shannon's been designing hand-knitting patterns since 2010, striving for enjoyment in her designs, above all else. She thoroughly enjoys designing, and wants those who knit her creations to thoroughly enjoy the making.
Find Shannon's designs on her website

ShannonSquireDesigns

and Ravelry.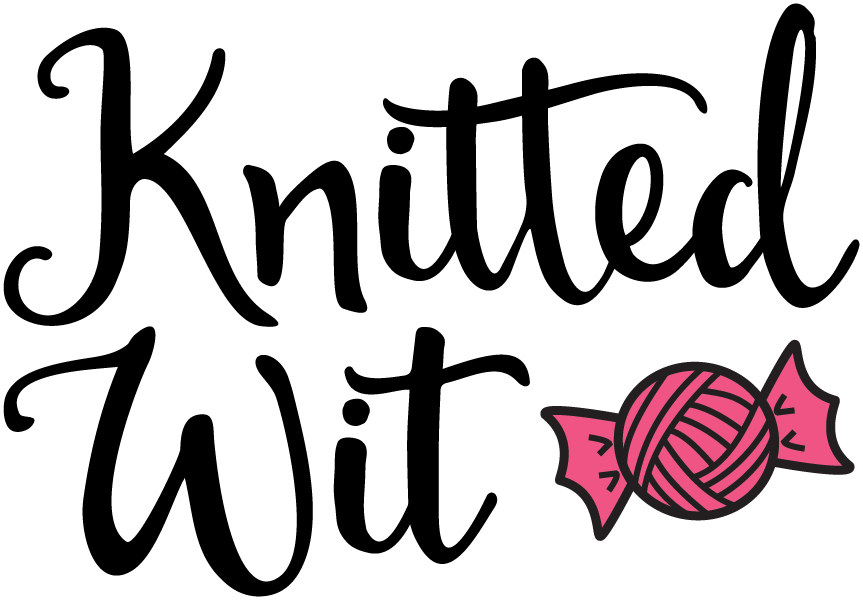 Since 2007, Knitted Wit has explored the myriad ways in which color and fiber play together. Ten years later, this Portland based woman-owned business is pleased to offer over 150 colors on 11 yarn bases.  Whether you're looking for yarn for a squishy pair of socks or a treasured heirloom blanket, you can be sure that there's a Knitted Wit yarn that's perfect for your project.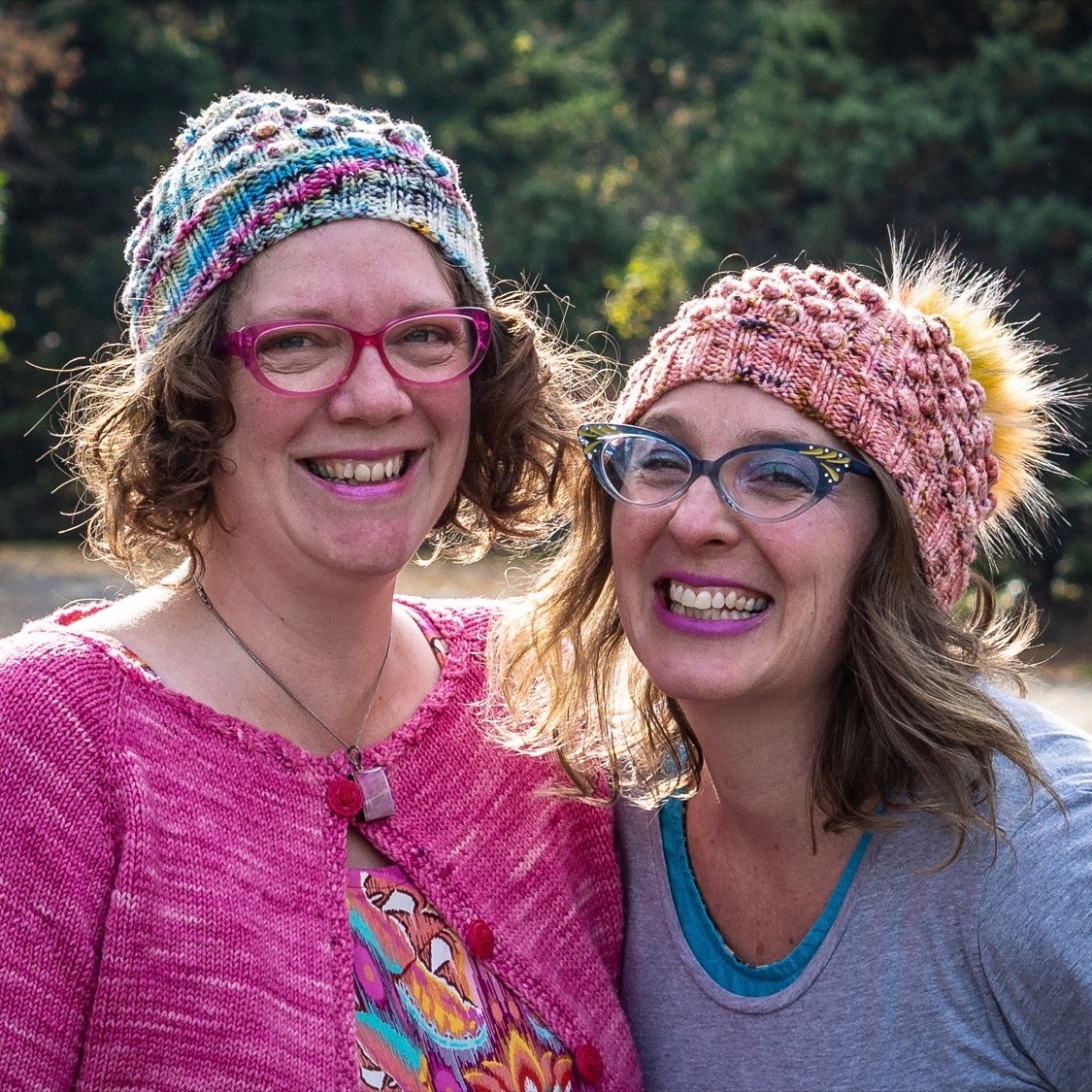 Owner Lorajean is the sparkling rainbow-obsessed unicorn queen of Knitted Wit. Her focus is on creating community within the fiber arts world, and social justice and anti-racism are her everyday goals. She does literally all of the jobs, most of the days.
In addition to her own design venture, Shannon is the Knitted Wit wordsmith, and is writing these bios currently. She writes the Knitted Wit newsletters, and is behind a lot of the KW communications. She also designs oodles of projects in KW yarn every year, and always has at least a few socks in KW Sock on the needles at any time.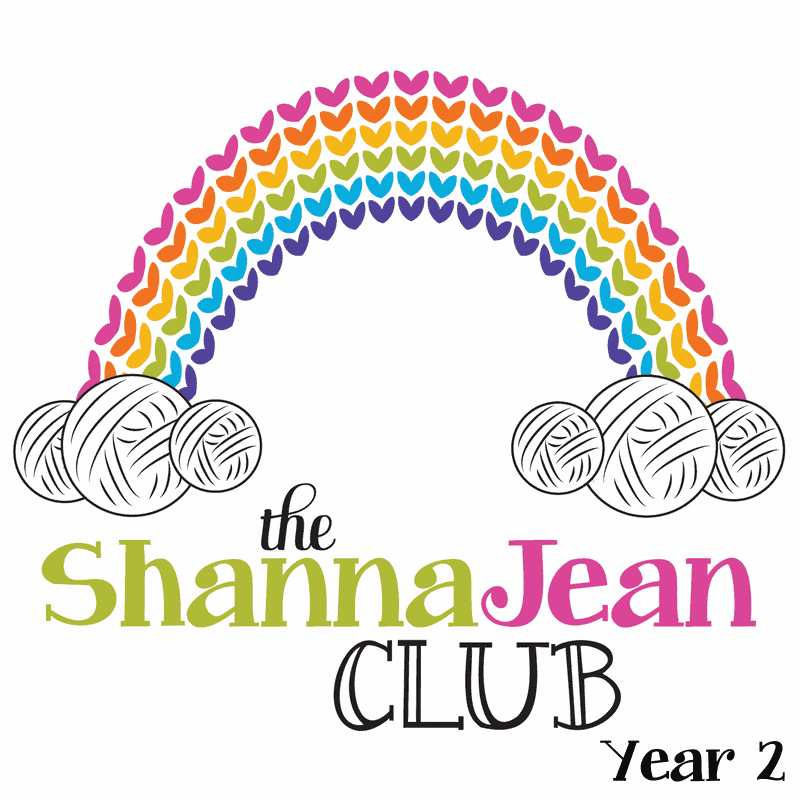 In 2020, these two besties - lovers of yarn and knitting and laughing and spending time together - decided to join their creative forces, forming The ShannaJean Club. The Club is a yarn-and-project club showcasing the dyeing talents of Lorajean and the designing talents of Shannon. The ShannaJean Club Year 2 kicked of this past January. Learn more about this awesome, not-to-be-missed adventure, and see all the fun projects to be had HERE.
Stumptown Socks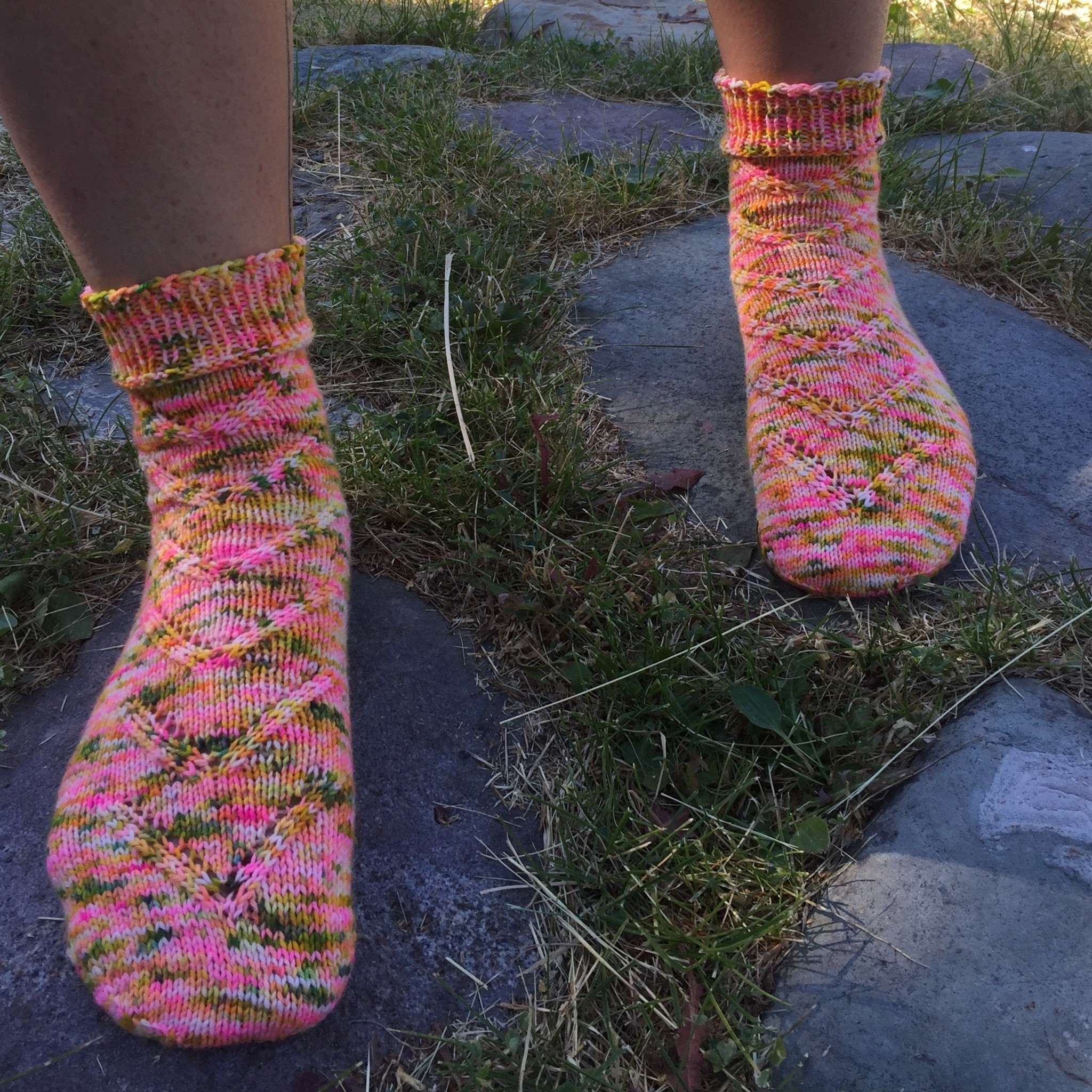 These toe-up socks are fun to knit with any speckled yarn that finds its way into your stash.  Fun 'v' patterns work their way up the foot and leg, giving these socks enough fancy footwork to keep you interested, but not so much that you miss what's happening on Schitt's Creek . . .
Each Stumptown Sock Kit includes:
a skein of Knitted Wit Sock in Shan-nasty
The Stumptown Sock pattern (download code)
Purchase your Stumptown Sock Kit HERE
Check out all our amazing colors of Knitted Wit Sock HERE
Vesna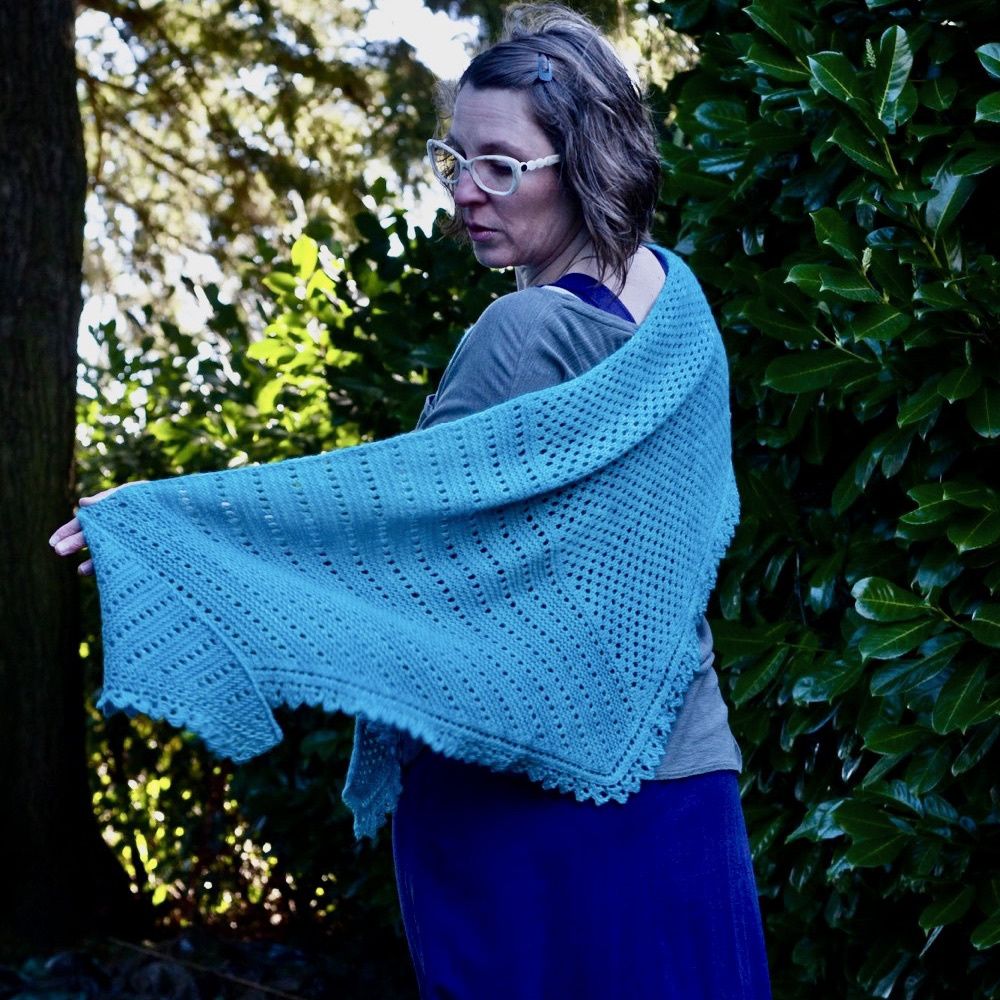 Vesna is the poetic word for "Spring" in the Slovene language, and refers to mythological female creatures associated with Springtime in early Slavic mythology.  The Vesna Shawlette is an asymmetric shawlette, knit from tip-to-tip, and big enough to be a big, warm hug on a cool Spring night.  Made in Knitted Wit Sport yarn, it's both light and warm, perfect for whatever your current season brings your way.  Choose to make your Vesna in either a vibrant semi-solid ocean-inspired blue or a playful variegated meld of rich jewel tones.

Each Vesna kit includes:
2 skeins of Knitted Wit Sport, either Milkweed or Aquamarine

The Vesna pattern (download code)
Millweed Vesna
Kit

Aquamarine Vesna
Kit