Rose City Yarn Crawl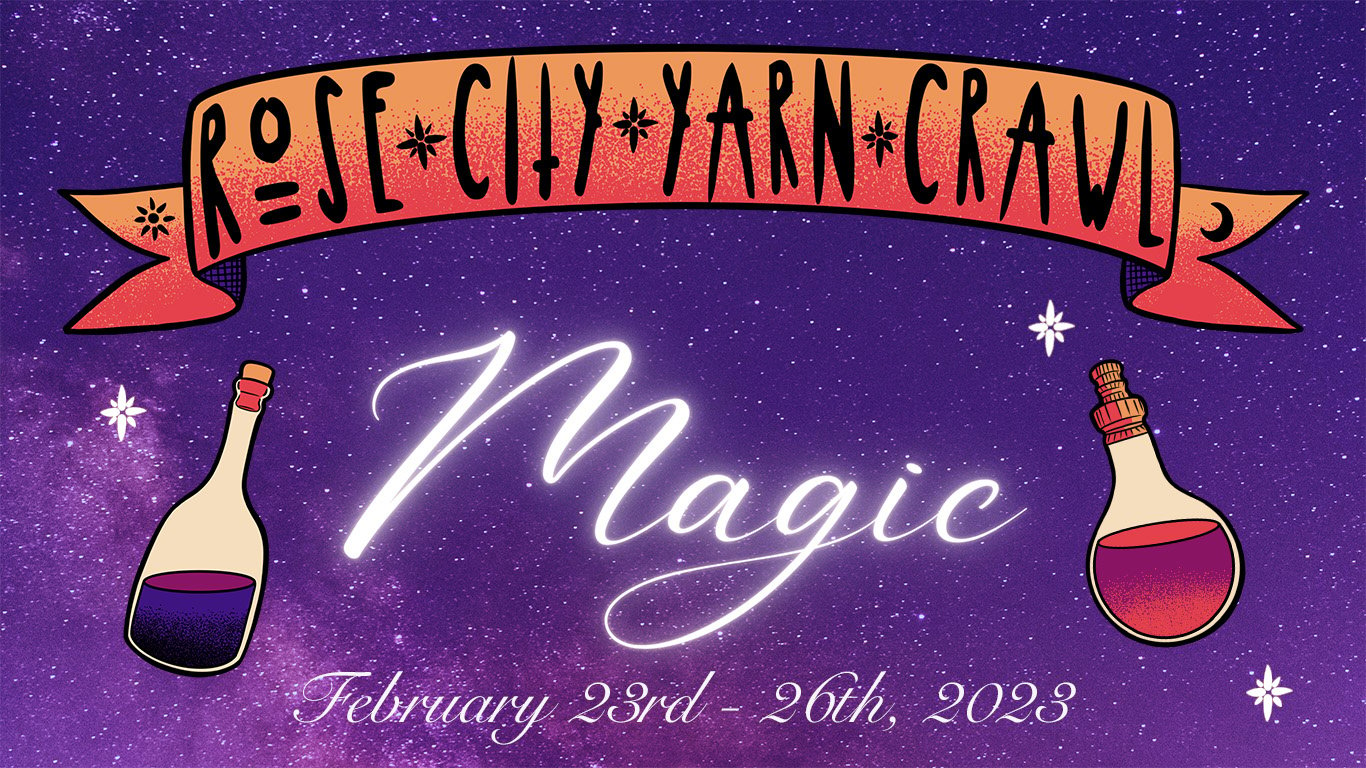 Let's Get Excited!
An annual Portland experience, the Rose City Yarn Crawl is an event for fiber enthusiasts — knitters, crocheters, spinners, weavers, and felters — to explore the many shops in and around Portland, Oregon! 2023 will mark our 14th year of celebrating Portland as a yarn and fiber destination.
This years crawl will be a 4-day in person event. We are thrilled to be welcoming all of our crawlers through our doors for an exciting crawl with passports, fun prizes to win and amazing trunk shows.
The theme for the 2023 Crawl is Magic. We've taken our magical inspiration from Erin Morganstern's novel, The Night Circus. From exclusive products, to our shop patterns and yarn kits, this wonderful book's magical elements come to life at For Yarn's Sake.
2023 Trunk Show Schedule
Thursday February 23rd, 10am-4pm
Knitted Wit Yarn & local designers Shannon Squire (Shannon Squire Designs), Michele Lee Bernstein (PDXKnitterati), and Debbi Stone (Stitches of My Life / Adventure Du Jour Designs)
Friday February 24th, 10am-6pm
JaMpdx Ceramics
Saturday February 25th, 10am-6pm
Kay Hopkins (Knit For the Soul Designs) + The Fibre Co.
Sunday February 26th, Noon-5pm
Woolfolk Yarns
Sophisticated Beads