Les Garcons Collaboration
A new collaboration, Les Garcons + Shibui Knits, showcases clever, non-gendered designs in colors inspired by the Canadian winterscape. All in your favorite Shibui Knits yarns.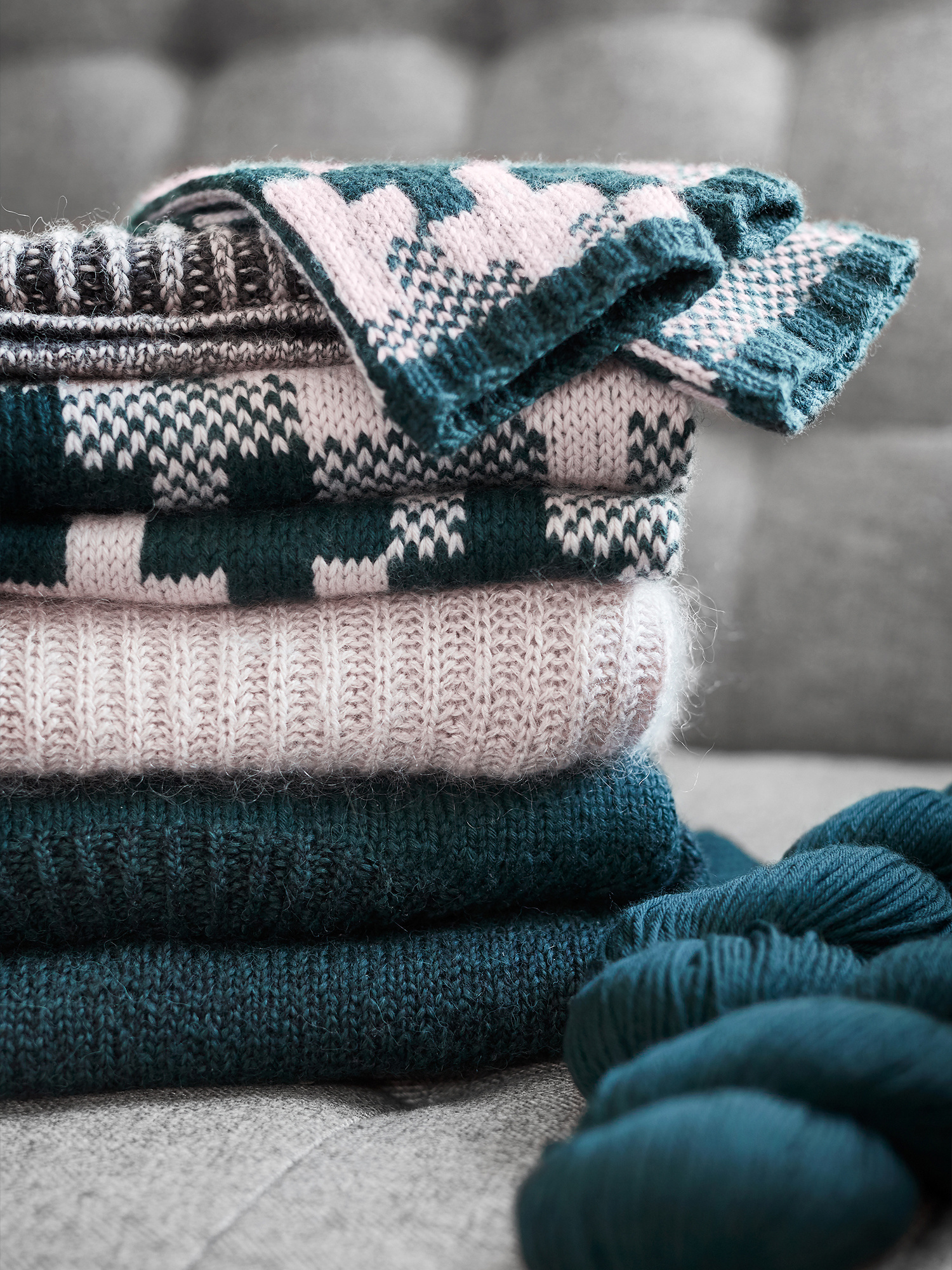 3 New Colors + 5 New Designs 
Introducing three new colors, designed by Max and Vincent of Les Garçons
- "Soirée" is inspired by the cold winter nights by the fire. Grey is our favorite neutral!
- "Boréal" is a color inspired by the Canadian forests we grew up with: dark green with hints of blue.
- "Rosé" is a muted pink with hints of grey. It appears more grey when paired with Soirée and more pink when paired with Boréal.
All available in Shibui Knits' Silk Cloud, Pebble, Nest and Haven yarns.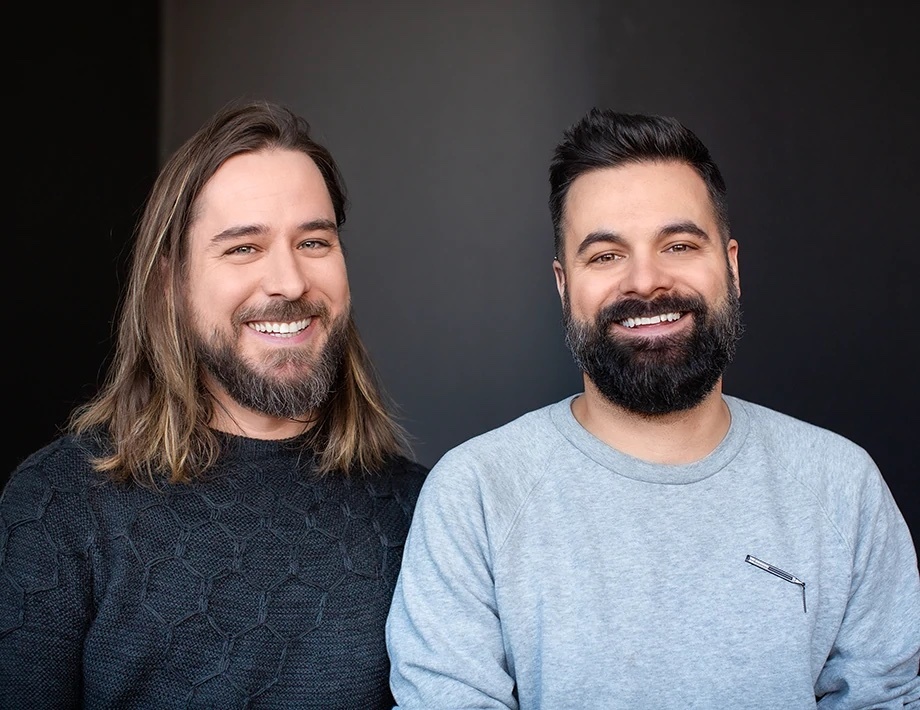 Vincent Deslandes, also known as "Delz", is the creator behind Designs by Delz. A self-taught knitter, he flourishes in the face of challenges and embraces learning new techniques as he launches into one knitting adventure after the other.
Maxim Cyr (Max) has something of a dual personality; by day he is a childrens' book author and illustrator, by night, he is a passionate knitter.