Knitted Knockers Approved Yarns

October is National Breast Cancer Awareness Month.  What better way to support those affected by the disease than to raise our hooks and needles, and take part in a great endeavor - the Knitted Knockers Organization.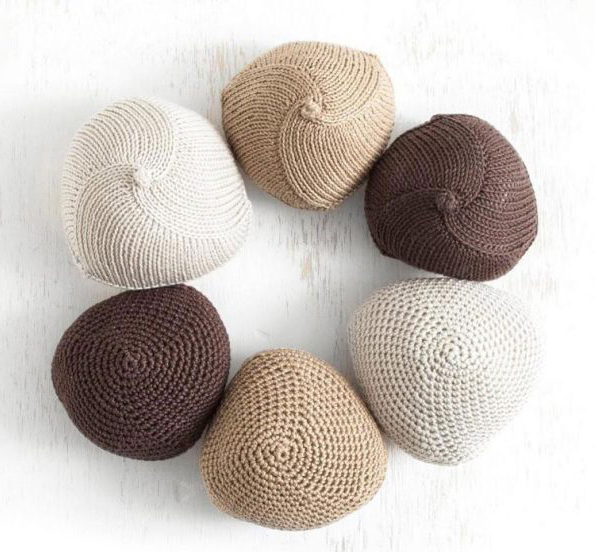 Knitted Knockers
are special handmade breast prosthesis for women who have undergone mastectomies or other procedures to the breast. Traditional breast prosthetics are often expensive, heavy, sweaty and uncomfortable, requiring special bras or camisoles with pockets, and can't be worn for weeks after surgery. 
Knitted Knockers
on the other hand are soft, comfortable, beautiful and when placed in a regular bra, take the shape and feel of a real breast. As you can imagine, the demand for these special hand-made prosthetics is huge, and can't be met by any one group.  Through a national effort and network of special volunteer knitters and crocheters, the Knitted Knockers Organization is able to provide 
Knitted Knockers
absolutely free to anyone requesting them.
So of course, we want to be part of this noble undertaking.  We've brought in several of the Knitted Knockers approved yarns (only Knockers made from this list will be used to fill orders) in a spectrum of neutral colors. 
The Organization's website
has a host of
free patterns
for both knitters and crochet enthusiasts.  For Yarn's Sake is an official drop-off site for Knitted Knockers - so please bring in your knockers and each month we'll send them off to women in need.  Just knit or crochet how ever many you can and bring them by.  We'll do the rest!