Covid-19 Status
"If there ever comes a day when we can't be together,
keep me in your heart, I'll stay there forever."
Winnie the Pooh
COVID-19 Status Update (6/6/2020)
As of June 8th, We're Open Again! (Unless we're moving)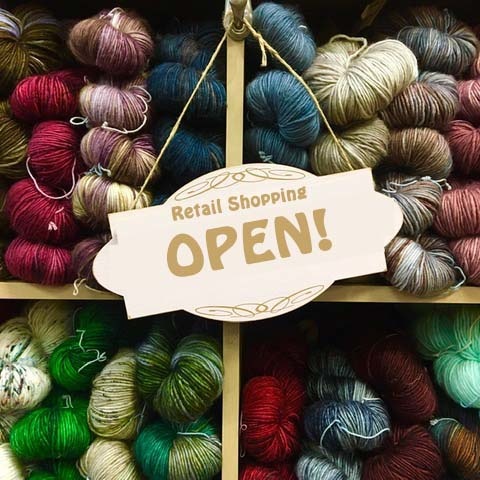 Washington County has been given the green light to enter Phase 1 of Oregon's re-opening plan.  We are working hard to get ready to once again welcome fellow makers through our doors.  For Yarn's Sake will be open for in-store shopping beginning Monday June 8th.
Here are the steps we're taking to promote continued health and safety for all:
* Modified hours - Monday thru Saturday, 11am to 5pm; Sunday Noon to 4pm.
* Masks worn by all.  Please provide your own mask so that both staff & fellow shoppers remain safe.  Masks must be worn at all times.
* Sanitize hands upon entering the shop.
* A limited number of shoppers will be allowed at any one time.  Please, only one shopper per family.
* Social distancing.  Please remember to maintain at least 6 feet between yourself and other shoppers and staff.  We've installed reminders throughout the store to keep us all on our toes.
* Let's not dilly-dally please.  While we love to see all of you, this is not the time for gathering and social contact. Please make your selections as expeditiously as possible so that exposure to others is minimized, and others patiently waiting get to shop.
* Please minimize touching and handling products.  I know - it's yarn after all.
* While we're happy to wind your yarn, we will ask that you leave it and arrange to pick it up at a later time via our curbside pick-up service.
* Credit cards please.  To discourage the spread of pesky germs, we are not accepting cash.
* No restroom access in the store.  Apologies - we just don't have the staff to sanitize after each use.  There is a public restroom available in the square between the dental office and Honeybaked Ham.