Covid-19 Status
"If there ever comes a day when we can't be together,
keep me in your heart, I'll stay there forever."
Winnie the Pooh
COVID-19 Status Update (June 30, 2021)
We're Open For Business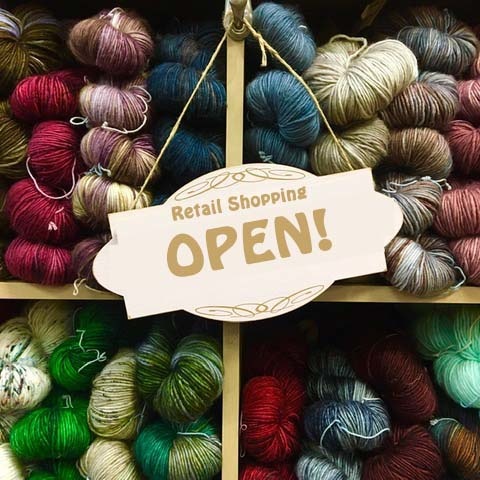 Here are the steps we're taking to promote continued health and safety for all:
Fully vaccinated customers (those having received the complete series of COVID-19 vaccinations with 2 weeks having past since the last shot) may choose whether or not to wear a mask while shopping.
Masks must be worn by customers who have not been fully vaccinated.  Fabric and / or paper masks must be worn at all times, covering both your nose and mouth.  Face shields are not sufficient alone; you must wear a mask with your shield.
Non-vaccinated customers are asked to limit their shopping time to 20 minutes.
Hand sanitizer is available as you enter the shop.
Please continue to respect fellow makers' personal space by maintaining appropriate social distance.
When necessary to be within close proximity (for instance, when receiving help with a project or pattern), customers will be asked to wear a face mask, regardless of vaccine status.
Curbside pick-up is still available.  Simply place your order and select 'Curbside pick-up'; we'll let you know when its ready to gather up and upon arrival, place your goodies on our contact-free table outside the front door.
Thank you so much for helping us remain safe and healthy, keeping our doors open to all makers.  Together, we can truly make a difference.