Rowan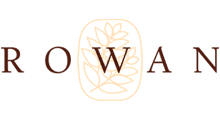 Rowan is an internationally renowned design-led luxury handknit yarn company, producing two pattern collections a year to support our portfolio of premium yarns.
Rowan was first established in 1978 by two Yorkshire men, Stephen Sheard and Simon Cockin. Initially with offices based above a grocery store, the business soon moved to Green Lane Mill, Holmfirth, where the Rowan team still work to this day.

The aim was to develop colourful rug weaving yarns, as there was a lack of vibrant yarns on the market. The new Rowan yarns were targeted at designers and creative crafters so they could produce exciting contemporary designs.  With the help of designer Kaffe Fassett, the focus quickly changed to handknit yarns, and the rest is history.


We are an ethically conscious brand, with an emphasis on creating luxury, premium yarns sourced from organic, natural fibres.  Rowan distributes its products worldwide - yarns, magazines and dedicated yarn brochures are available from independent and national retailers as well as department stores.
Being a design-led handknit yarn company, we produce two pattern collections a year to support our portfolio of premium yarns; Autumn/Winter (15th July) and Spring/Summer (15th January).
The much acclaimed Rowan Magazine is released inline with the new seasons, featuring designs from our in-house design team led by brand manager Kate Buller, and head designer Marie Wallin along with many freelance designers, including Kaffe Fassett, Martin Storey, Sarah Hatton, Sarah Dallas and Jean Moss.

2011 saw the launch of our 50th Anniversary edition of the Rowan Magazine, which celebrated our inspirational use of colour, texture and pattern with which Rowan has become synonymous over the years; indeed many of our magazines have become collectors items.