Knitting socks has long been a love mine. As we head into spring and summer - arguably the very best time of year to knit these very portable projects - I'll offer up some of the wisdom imparted to me over the past 20+ years of knitting socks. Each blog post, I'm sharing a new tidbit to (perhaps) pull you into my passion for these fun little accessories. Here's yet another insight into why there's nothing quite like knitting socks - at least for me.
Needle Preference.  I am a tried and true, 100%, no-other-way-for-me Magic Looper.  Yes, there are several other perfectly acceptable needle techniques for knitting these small circumference gems, and I've given them all an earnest college try - good old-fashioned DPNs, two circs, and even those itty bitty 8-inch circular needles.  But nope - not for me.  Just give me a 40-inch circular needle.  I prefer wood when colorwork is involved.  The extra drag the wood provides allows for nice and sloppy, loosie goosie floats.  And I love the recently discovered strategy of turning the sock inside out, insuring those floats have swag. Pointy metal needles for everything else; my favorites are the addi Rockets.  But always a 40" needle.  Some people say the process of moving the stitches from cord to needle and vice versa takes too long.  Really?  It takes a matter of a second or two.  At this point in my sock knitting life, the magic loop motions are just second nature (or muscle memory), knitting across the first needle and pulling the cable through for the second half of a round.  I'm happy to try new things along my knitting journey, but having done so with socks, I'm satisfied that the magic loop is my jam.  And I love sharing the magic with anyone interested in learning to knit a pair or two of beautiful foot warmers.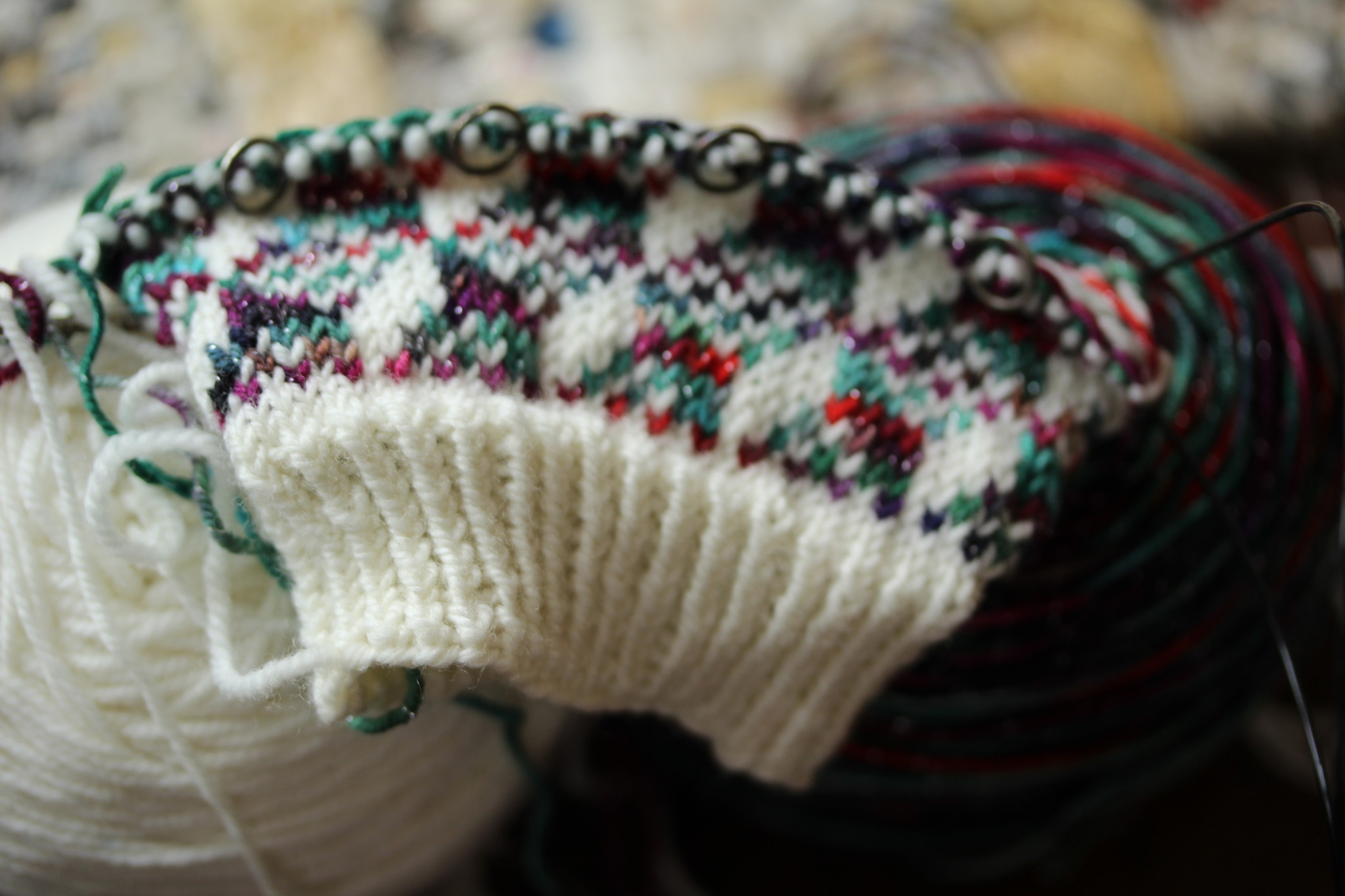 Next post, find out about my favorite sock patterns and designer.  Hint - she has a new collection being released on May 5th.