A sweater finished, blocked, and ready to wear! Who is this knitter masquerading as 'Always Start But Never Finish' Anne?
OK, in my last post, I shared the sweater projects I had planned.  A lovely golden yellow and deep teal DITW Melancholia Stonecrop Cardi, and a cozy warm pullover with Woolfolk's newest tweedy yarn, Fleck.  I actually gathered the yarn, swatched, and got started on the first.  Then as often happens in my knitting life, a different project distracted me.  But whoa is me, this time a distraction in a good way.  I began mulling over some of the other projects I'd started, and wondered about the yarn - color, how much I had, might it be useful in my new project.  That led me to dig through that embarrassingly large pile of project bags, in search of a sweater I started a year ago - Kate Oates' Lovebirds.  To my surprise, I'd knit much further than I thought.  Hmm?  Maybe I could finish this one.  And that's just what I did!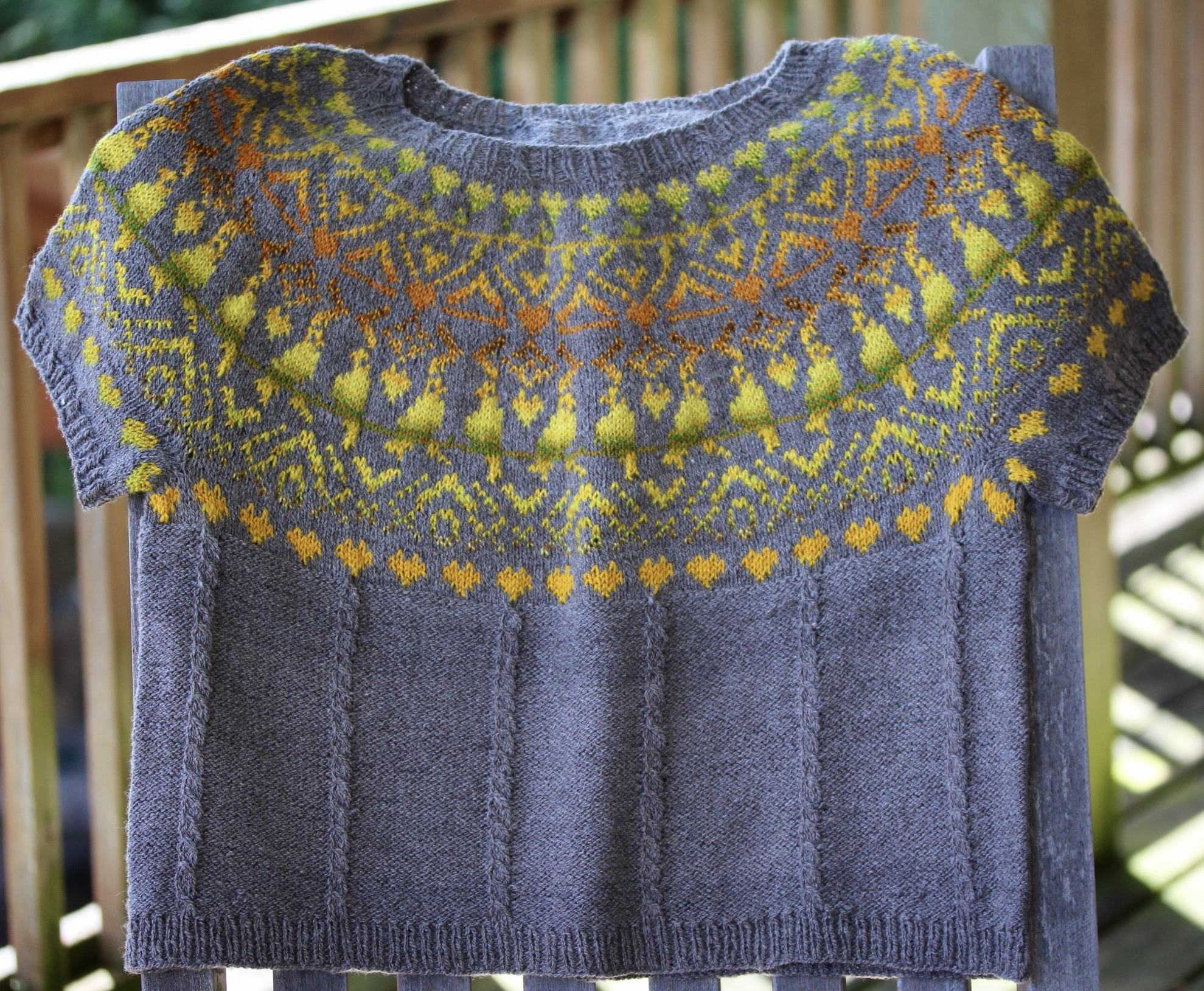 Knit with DITW Salty Dog and Wilder.  And can you believe it - a beautifully perfect fit!  A little more cropped than I'd like, but that's just me having a tough time trying new things.  With a long, white tank top underneath, my new sweater will look smashing with my favorite pair of faded jeans.  So bright and cheery (but with no pink - huh?), the ideal wardrobe piece for a summer night out with my sweetie.  Jay, let's go out to dinner!  I like french food.  With bubbles, please.
Finishing my Lovebirds sweater was so satisfying, I dove into that WIPs pile again, this time coming out with a nearly finished (80% complete, with the more time consuming mosaic work done) Across the Pond cowl.  What was I thinking, leaving it aside with so little left to knit?  2 days later, and I'm on the last eyelet repeat, ready to bind off and block.  Knit in shades of pink (yay!) and cream, not sure it'll work with my Lovebirds sweater, but I definitely can wear it with a white tee and jeans.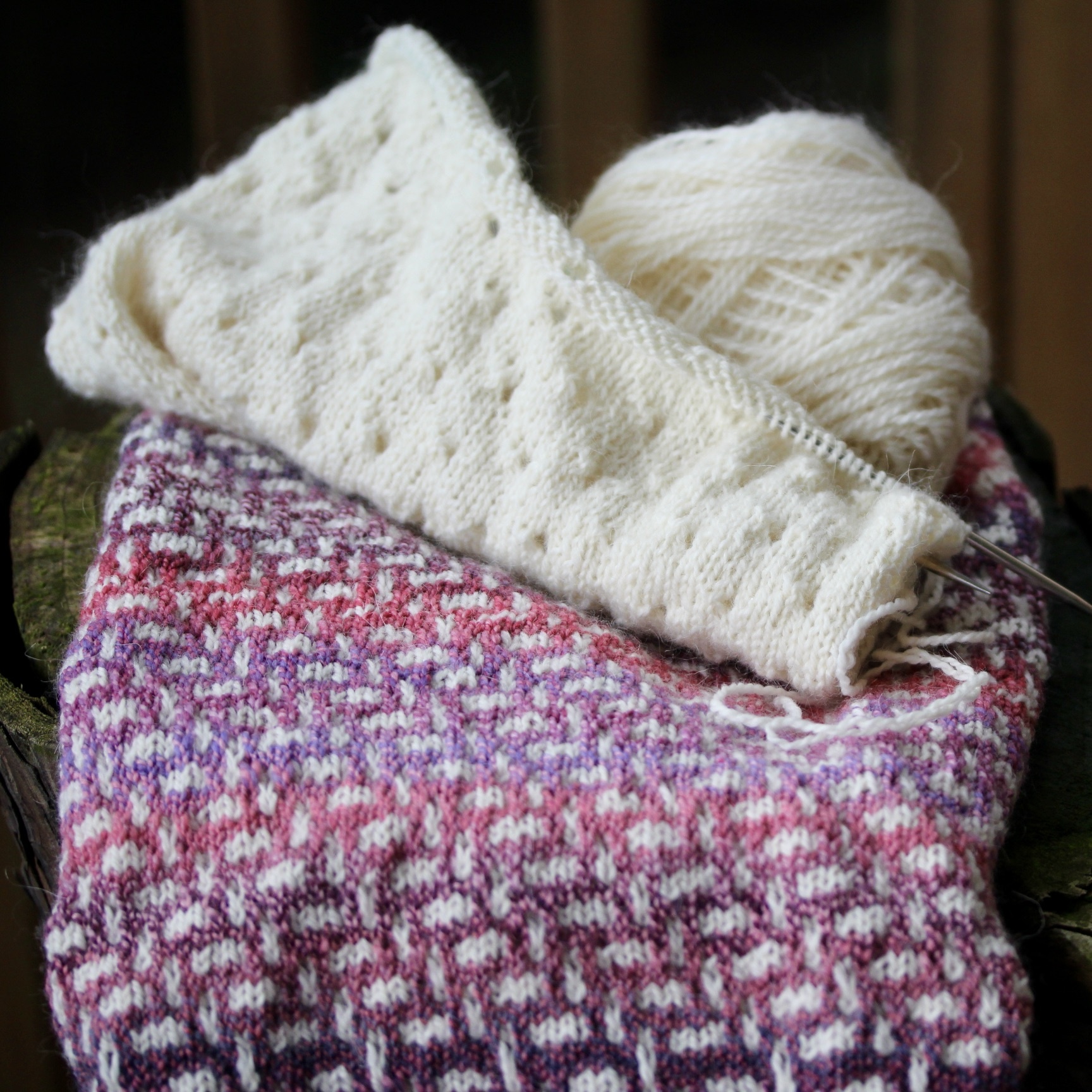 What will be next?  A hat.  Or a sock, perhaps. I certainly have lots of those waiting for some attention.   And how long will this productive knitter possess the old Anne.