Our Ruby anniversary. Jay and I celebrated our 40th anniversary in style. Here are a few of the highlights.
5 kidos, 6 grand kidos; 8 family dogs, as well as too many to count family cats; 4 VW Bugs, 2 mini-vans, and a ginormous SUV; diaper service (aka a few diapers flushed), and pink / blue Huggies; homes in Seattle, Southern California, and Oregon; Disneyland, Disney World, and many, many tubs of popcorn and roller coaster rides; some precious 'no-kids' trips, just the two of us; three Master's degrees, and  two doctorate degrees; careers that evolved from working for others to working for ourselves and a lovely yarn store.  Phew!  A pretty amazing 40 year journey with my very best friend in the world (47 years, counting the 7 prior to tying the knot with my high school sweetheart).  How to celebrate?  The Big Island!!!  Jay and I toasted our Ruby anniversary with a stay in a spectacular hotel (the most beautiful hotel we've ever stayed at) on Hawaii, surrounded by lava beds, palm trees, and the awesome sound of waves crashing all night long.  I'll share with you just a few of my favorite memories.
Upon arrival.  Being Portlanders, and needing time to slowly slide into Island mode, our first stop was (what else) a micro-brewery.  Kona Brewing Company, and a pseudo, Hawaiian style IPA.  Jay was asked if he knew that he looked like Willem Dafoe; quite oddly, something he gets asked a lot.  I don't see it.  Do you?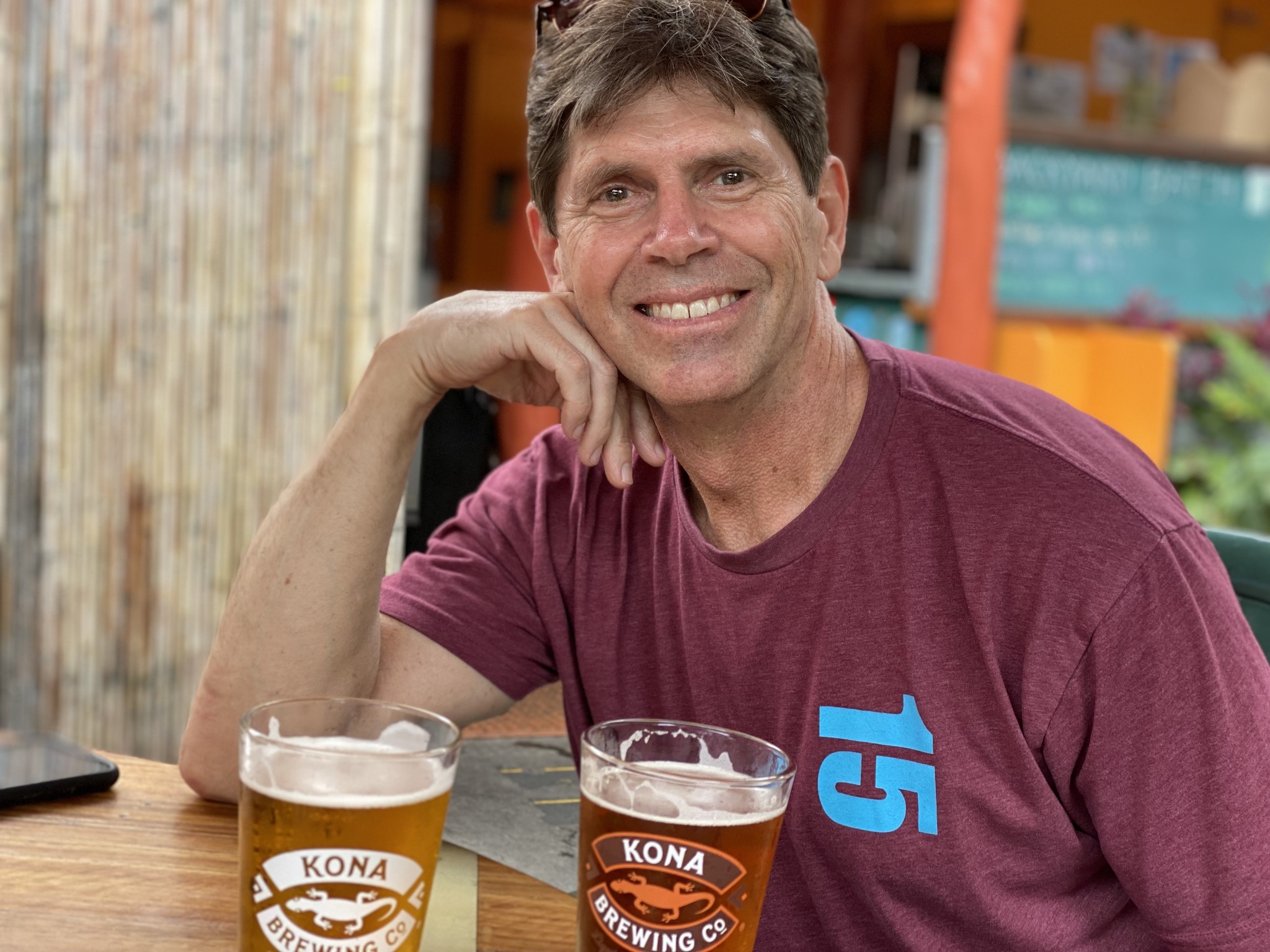 Morning Coffee.  We discovered a beautiful spot to start our days – a row of comfy rocking chairs at the edge of the open-air lobby, facing the pool and ocean.  While Jay went for his morning run, I'd snag us a cup o'joe and knit.  And yup, I finished something - my two mystery gnomes, Make Gnome Mistake (less the stuffing - didn't pack that in my suitcase).  Wonderful way to wake up!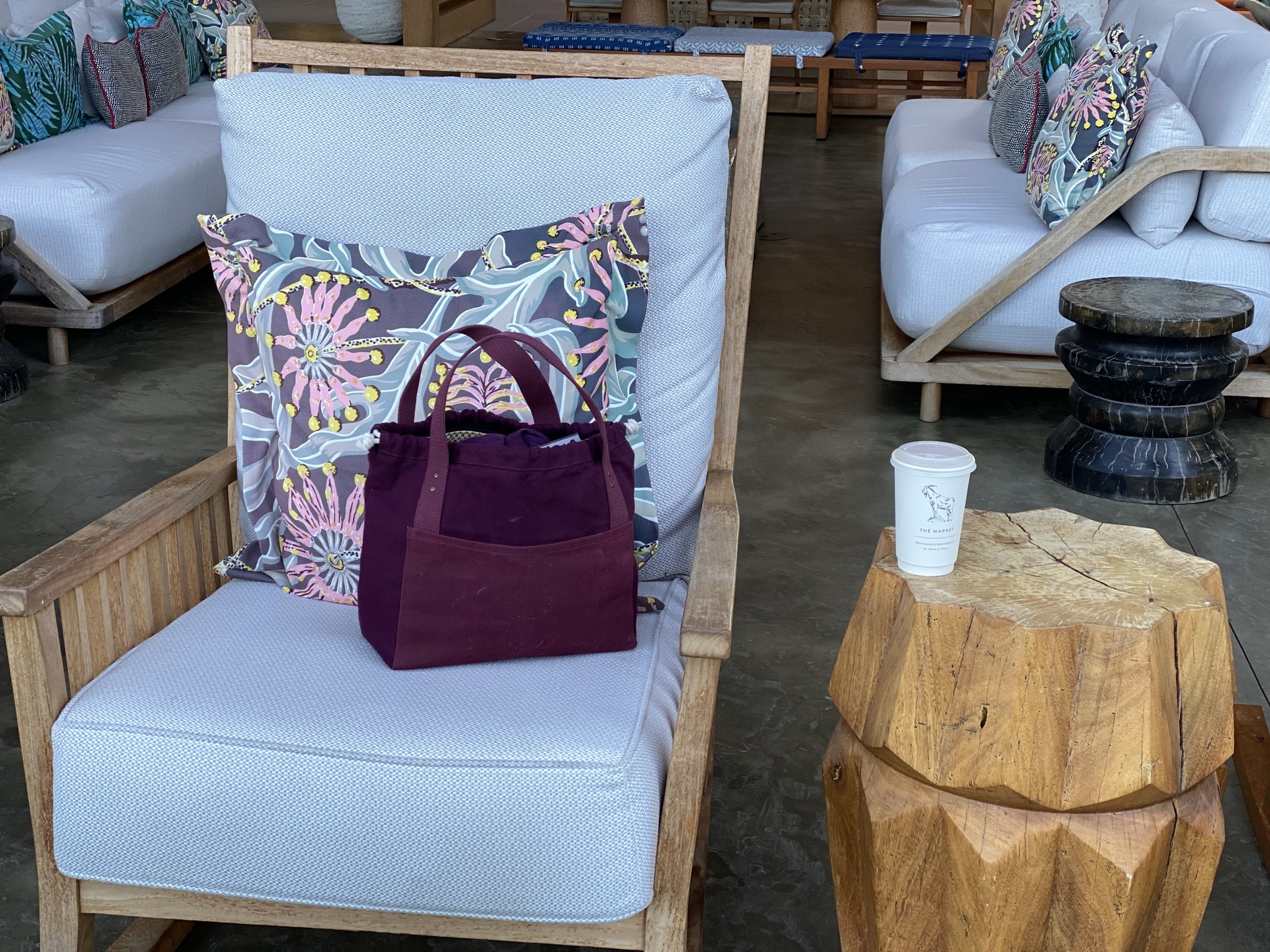 Beer on the Mall.  Day two included a short walk up the lava lined pathway for lunch at the Tommy Bahama Marlin Bar.  Did you know that along with swimsuits, shorts and fancy silk shirts, they sell fish tacos and Mai Tais?  Unfortunately, we didn't check the opening time, and arrived an hour too early.  Not to worry – a grocery store was nearby, so we got a six-pack and some macadamia nuts, found a mall bench and had happy hour.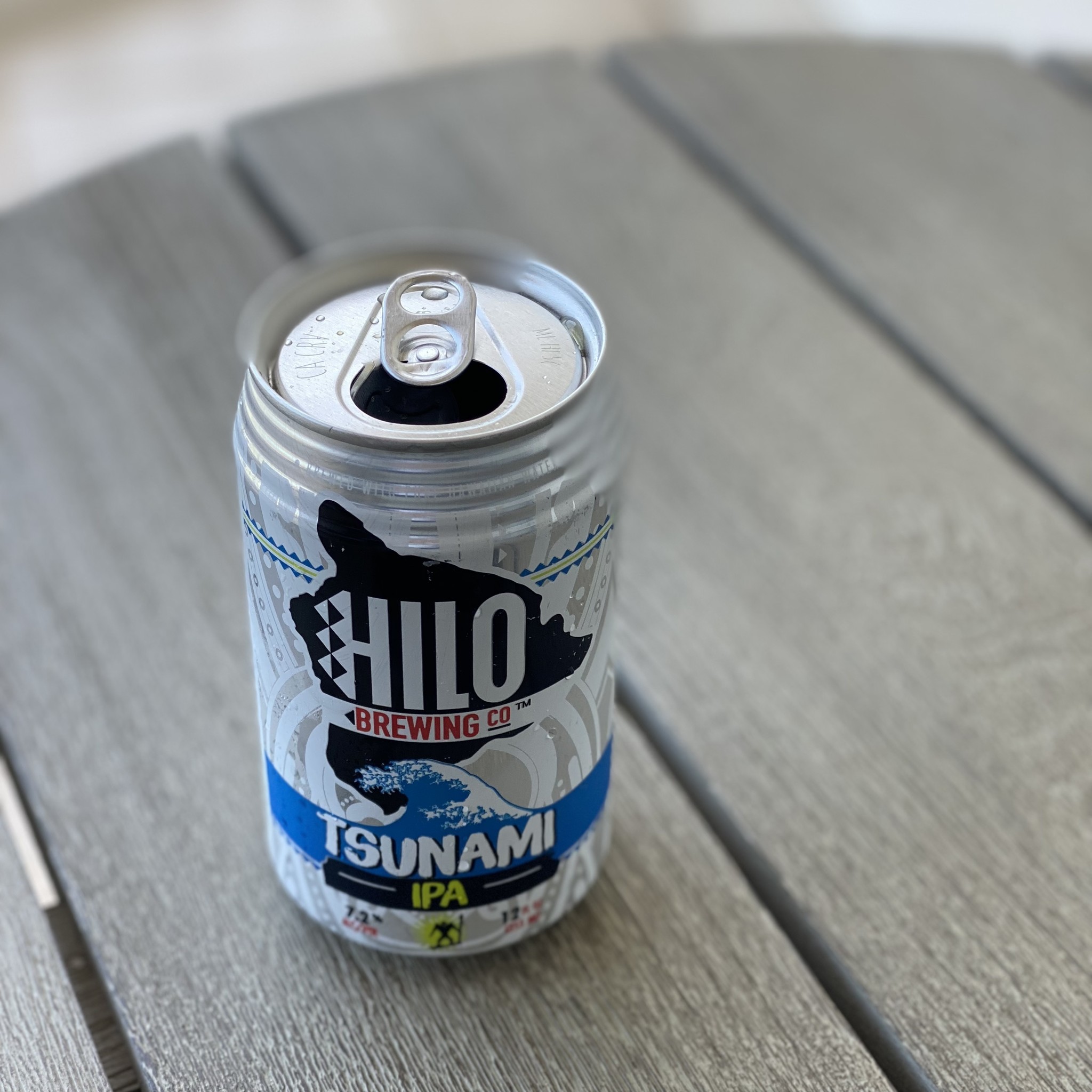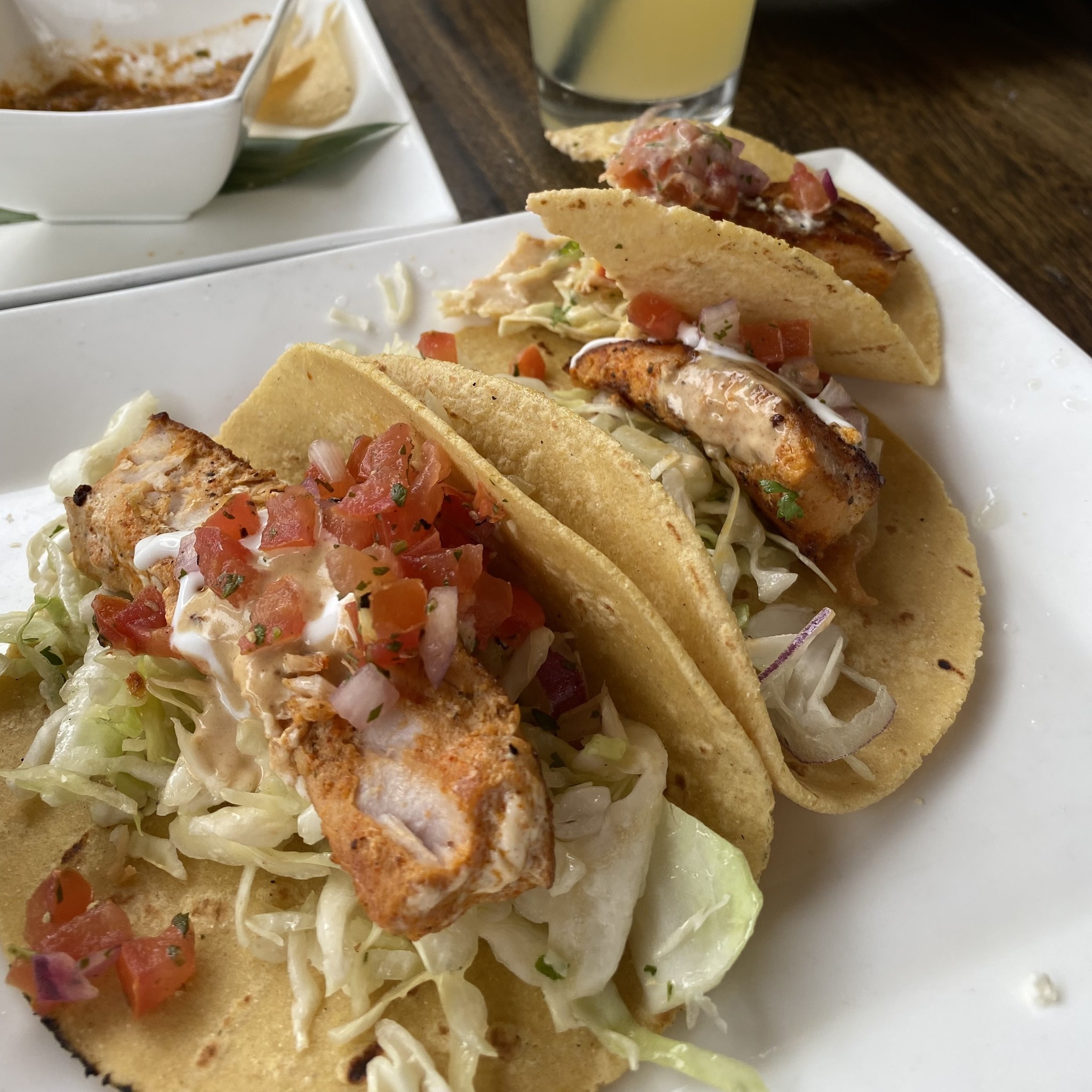 Swimming with Manta Rays.  One of the highlights for sure.  An evening catamaran ride to a special spot where we floated on the surface for an hour, watching as huge manta rays swam up to the surface for a plankton dinner.  Some with nearly 20 foot wing spans and weighing more than a thousand pounds, these majestic beasts were truly amazing.  And soooooo close!  One brushed against my face.  Did you know that the spots on their bellies are like our fingerprints?  Each pattern is unique and what's used to name / identify each ray.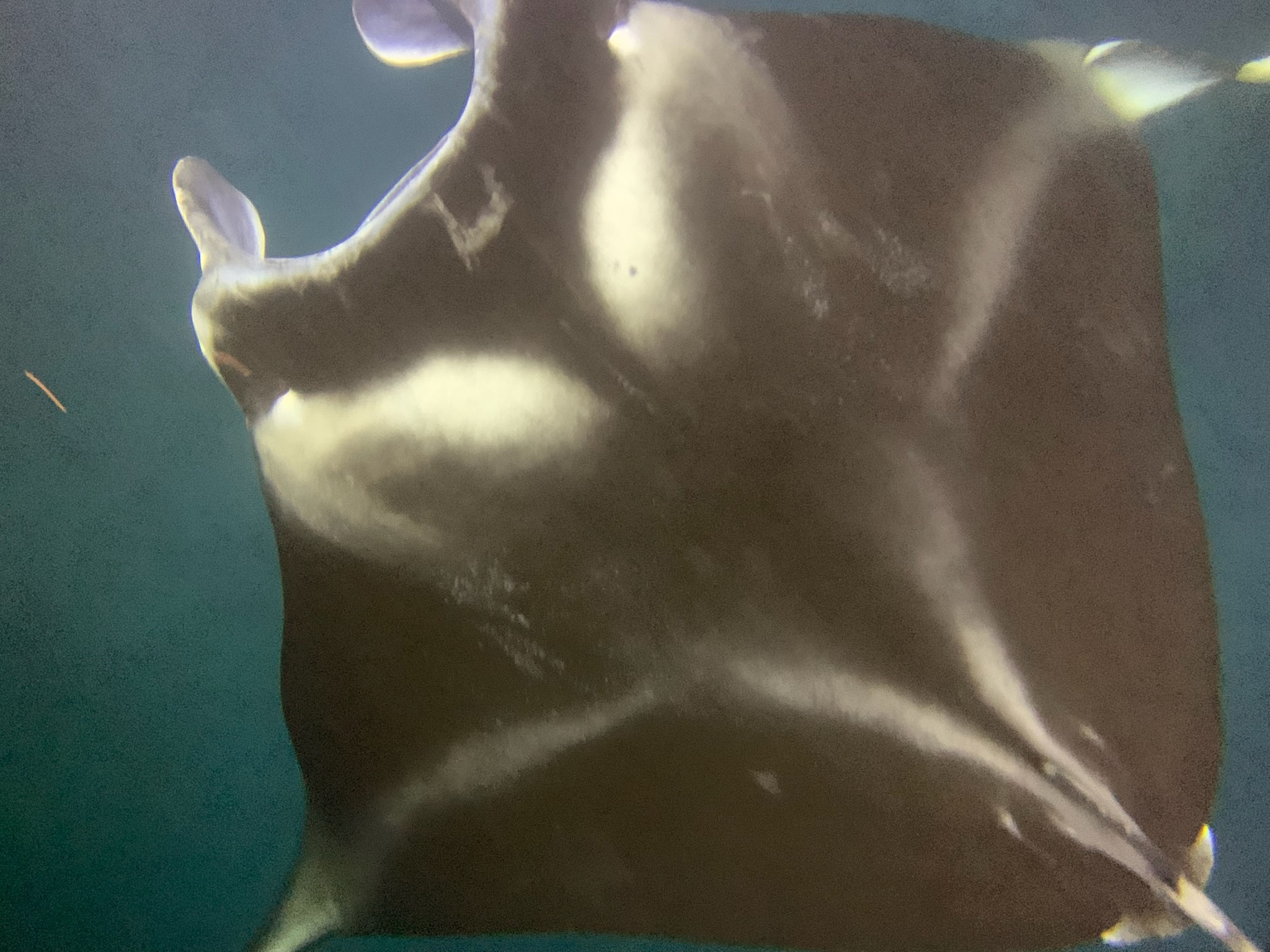 Eating (& Drinking).  My oh my, where to begin.  Poke nachos were a daily favorite, as were the plethora of rum concoctions.  On our actual anniversary, we started the day with brunch at the original Merrymans in the up country. Kahlua pork eggs benedict – yummy.  And a romantic outdoor dinner at the edge of the ocean, with tiki torches and candlelight, and a fabulous asian inspired meal.  A foodie's dream anniversary, not soon forgotten.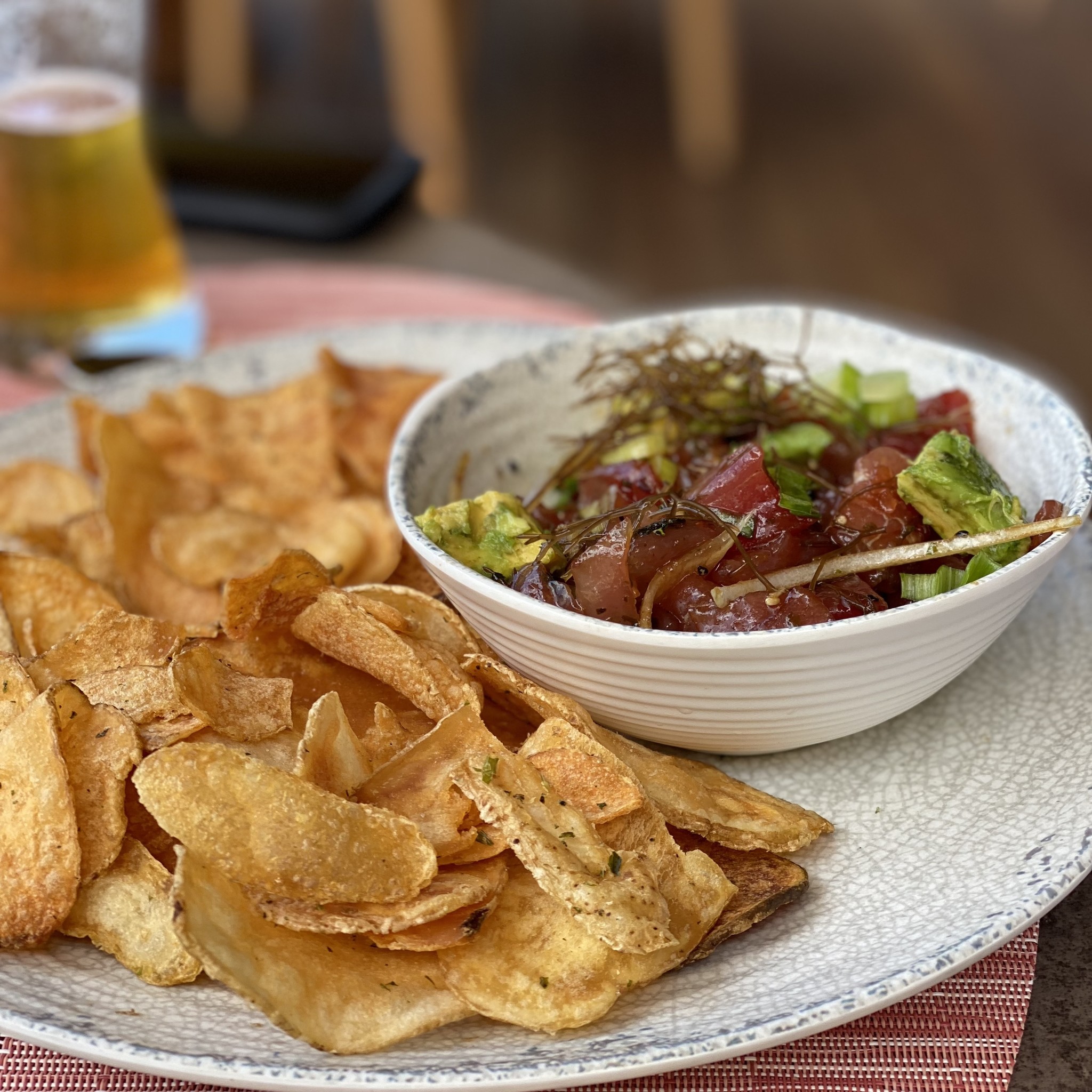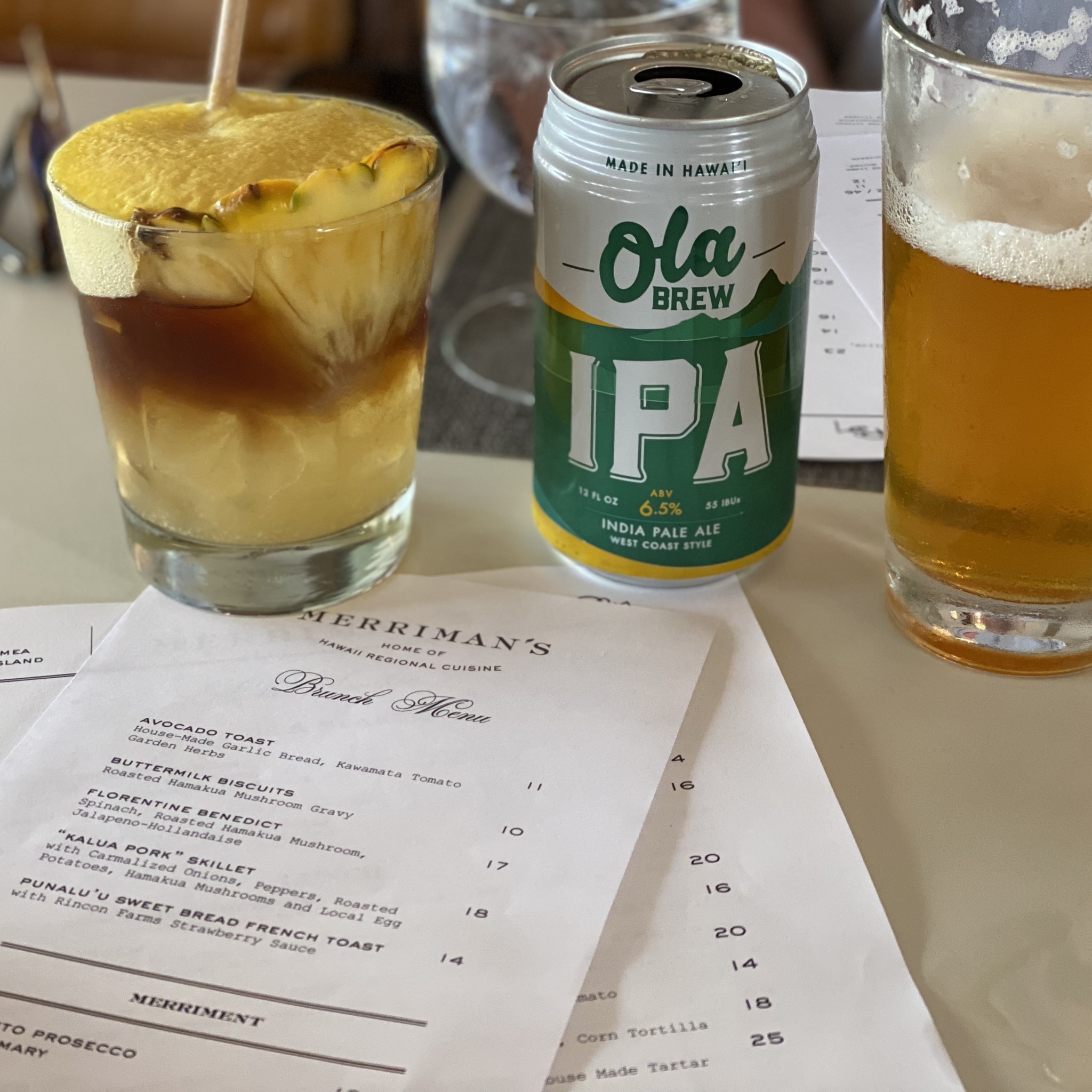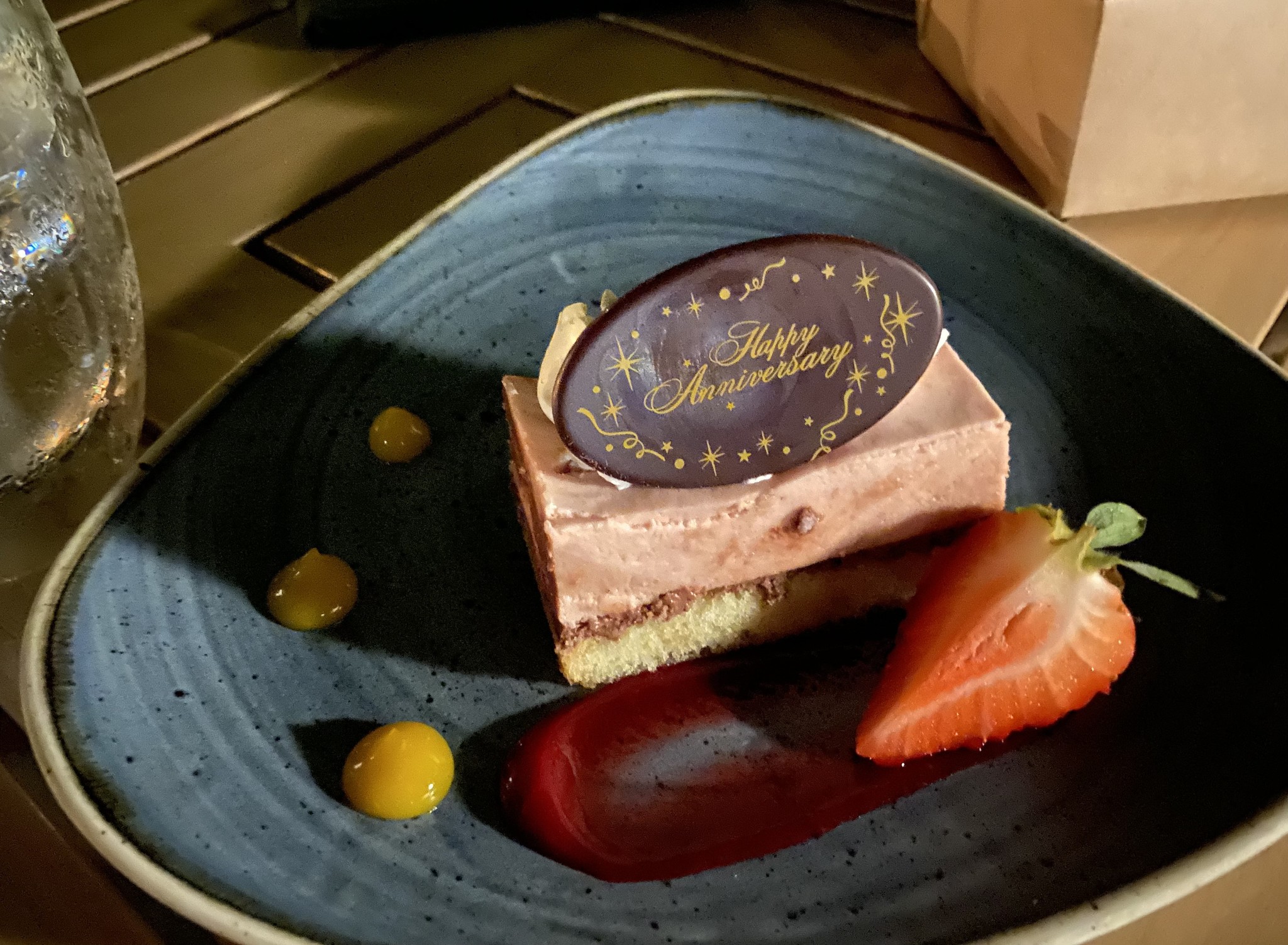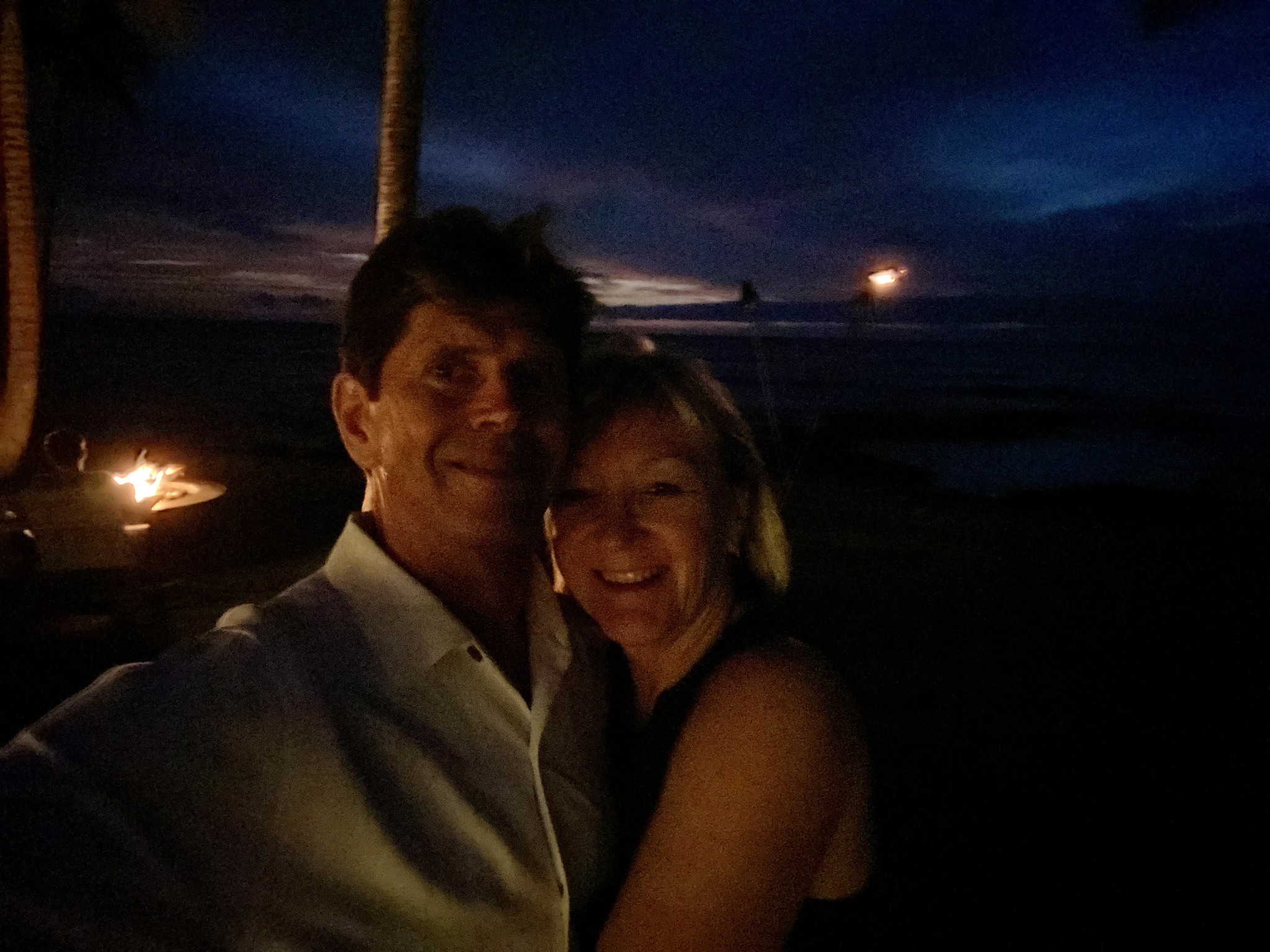 Woordle & Phoodle.  We realized that 2 heads are better than one.  Our new favorite by-the-pool past time.  5-letter word anyone?
Sunsets.  What can I say but spectacular!  The perfect way to top off each magical day.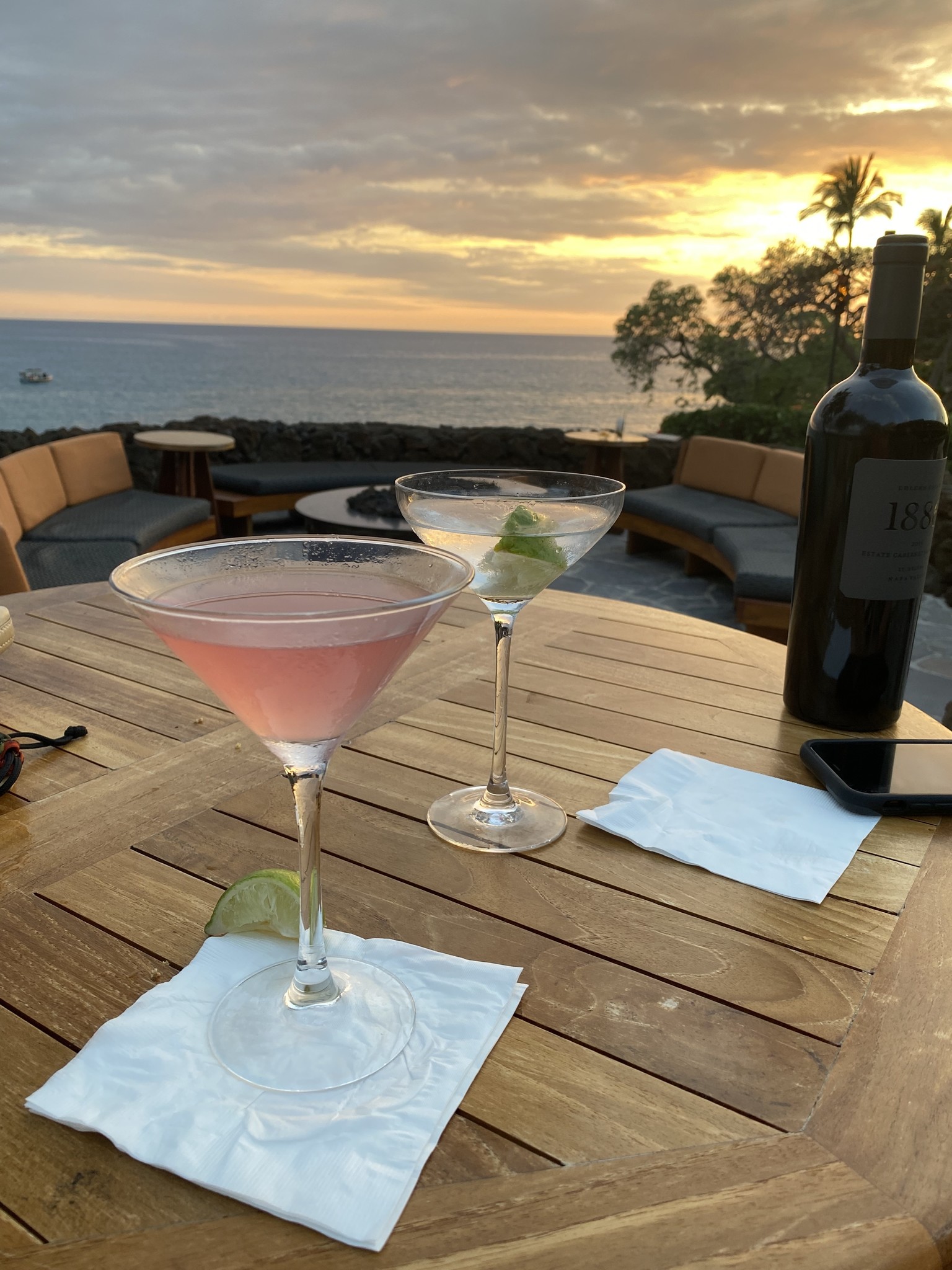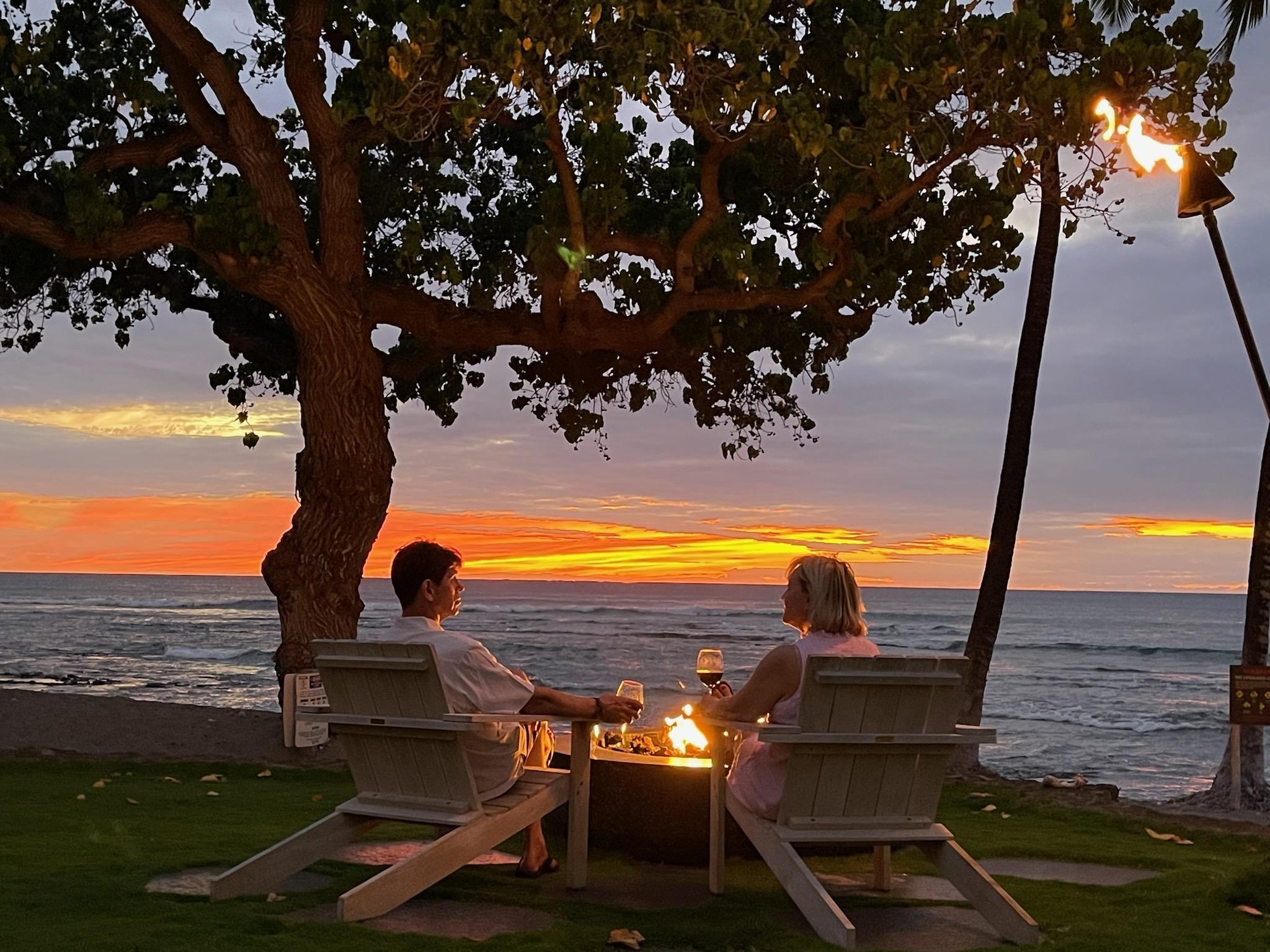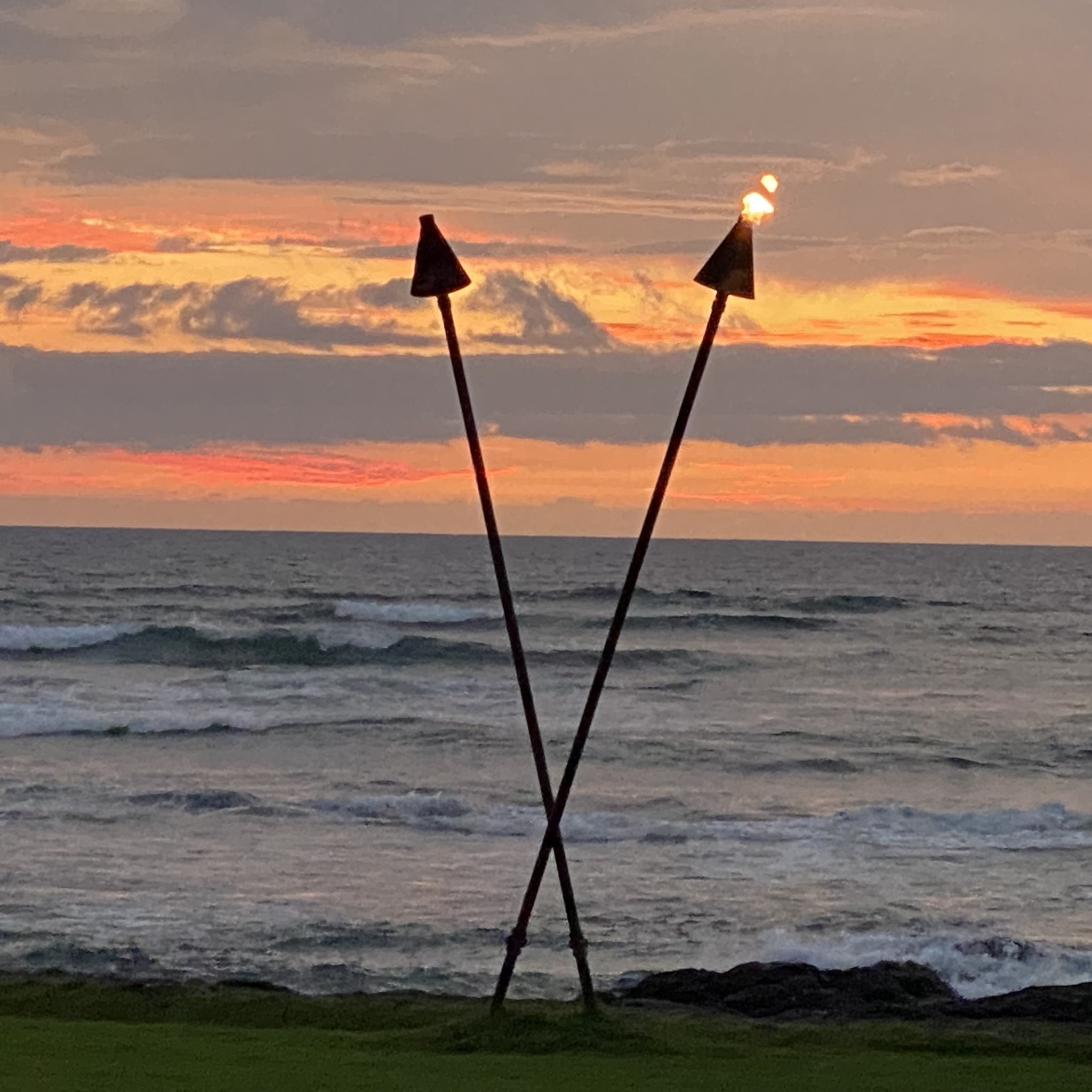 So much more fun, but there you have a taster of our trip.  When can I go back!!!